TCD Plastic Solutions, which hopes to rid campus of single-use plastics, presented a petition with nearly 4,000 signatures to Provost Patrick Prendergast today, as part of the launch of Green Week.
Speaking before the handover on the steps of the Exam Hall, Prendergast said that Trinity is not sustainable enough as a campus, but we have "students and staff to thank for their commitment" to making Trinity more sustainable.
"Eliminating single use plastics is a desirable and achievable goal. I'd be delighted to see it succeed", added Prendergast. He also said that he hopes "Trinity can become an example" to other university campuses that want to get rid of single-use plastics.
ADVERTISEMENT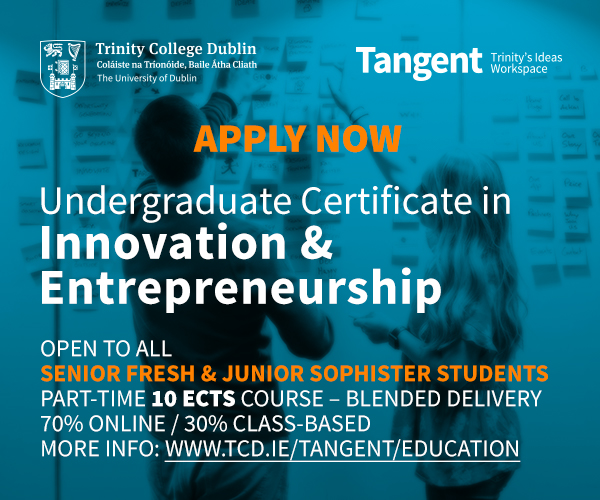 Prendergast previously tweeting his support for the campaign, the presentation of the petition comes as the group also launches its Deposit Refund Scheme in the Pav. This Thursday will also see the group take over the Pav with the help of DUDJ. This scheme will see the Pav opting to use durable, re-usable cups that they can wash and keep in circulation, rather than single-use plastic cups. To use the new, durable cups, customers will pay a small deposit which will be returned to them once they return the cup.
The number of students that have signed the petition is significant as it is more than the total number that voted in the Trinity College Dublin Students' Union (TCDSU) elections last year. This number is on top of support from The Pav, The Perch, The Buttery and other cafes and restaurants on campus. The campaign hopes to work closely with such on-campus facilities.
In an email statement to The University Times in November, Caitríona de Búrca, a spokesperson of the campaign, explained that "in order to reduce our plastic consumption, it's vital that the students and restaurants work together to reach solutions to the problems that arise".
In October of last year, TCDSU council voted to pass a motion to support the newly launched campaign.
Campaign member Séafra Ó Faoláin told The University Times that he and the other members of the campaign are looking forward to working with this year's TCDSU Presidential candidates to implement plastic-free schemes more comprehensively across campus. "We see ourselves as a microcosm", explained Ó Faoláin in an email statement, "for what can be achieved nationally by both individual businesses and systemically by government".
In an open letter penned earlier this month, TCD Plastic Solutions called for students to "reduce the amount of waste that is produced in Trinity, re-use whatever materials we can and recycle whatever we can to ensure that the bare minimum of waste is sent to landfill".
The petition also comes as Trinity was accepted into the International Sustainable Campus Network. A global forum that facilitates the exchange of information, ideas and effective practices among leading college, university and corporate campuses, the network aims to achieve sustainable campus operations and integrate sustainability in research and training.