By-elections took place at Trinity College Dublin Students' Union (TCDSU) council this evening to reform the welfare and communications and marketing committees.
The elections were triggered by a breach of the union's constitution, brought to light by a report of the Oversight Commission at last council in December. The result of the breach was that the committees were deemed to have been improperly formed, and so technically had never existed under the constitution.
The welfare committee remained largely the same with all members being re-elected to their previously held positions. The position of secretary, which wasn't filled, was taken by Aisling Leen.
ADVERTISEMENT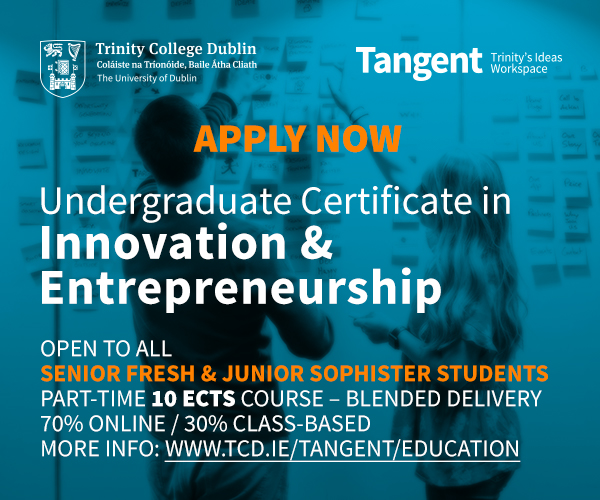 The two members of the communications and marketing committee were also re-elected with no one else putting their name forward for the role.
Sabbatical officers and part-time officers had previously been electing committees at AGMs and through other application processes. However, under the union's constitution, elections should have taken place at council to fill these positions. Only some members of the communications committee were elected at council, and none of the welfare committee were elected at council.
Speaking at last council when the breach was highlighted, Education Officer Alice MacPherson was conscious of the work that has already been done by the current committees, and stressed how important it was that "their work, that they've put a lot of time and effort into, isn't lost". However, she was clear that there must be a "fair and open process" moving forward.
In the agenda for council last December, Loic Delorme of the Oversight Commission said the breaches occurred due to "honest ignorance". MacPherson confirmed this and said that the breaches have "been going on for a number of years". This "created a precedent that we followed", she explained. She cited the fact that sabbatical teams are only in office for one year as a contributing factor to the ongoing breach.
The second are the "probably-not-ok-cases", whereby council has made a sub-committee but not said who is on it. And finally, the Oversight Commission has said there are "clear breach cases", which involve committees being created without any motion at all. MacPherson called the incident a "growing moment for the students' union".
Correction: 19:59, February 13th, 2018
An earlier version of this article referred to Aisling Leen as Aisling Lee. It has now been corrected.