Ireland has a long tradition of exporting its young, educated and best graduates to all four corners of the world. With offshore incentives such as better pay, fewer hours and even better weather, the emigration of graduate nurses in particular has become somewhat of a rite of passage. Eva Perdue, a current fourth-year nursing student at Trinity, speaking to The University Times, explains: "Even all our lecturers are telling us to go and work abroad for a few years." But rather than a lack of vacancies pushing our graduates away, for nurses it is simply the allure of an all-round better working life abroad.
In 2017, the Irish Nurses and Midwives Organisation (INMO) conducted a survey of all of the undergraduate nurses doing their 36-week internship. That survey revealed that a whopping 78 per cent of students, the majority of whom were 23 or younger, were considering leaving Ireland upon qualification.
According to the survey, the three top incentives that could entice graduates to stay were pay increases, improved staffing levels and working conditions and access to funded postgraduate education. INMO Director Phil Ní Sheaghdha said that "the annual failure by the HSE to proactively recruit its own graduates in a timely and competitive manner is clearly influencing graduate decision making, in regard to their employment post qualification". However, this perceived "annual failure" by the HSE shows no signs of halting, with the lure of moving abroad still attracting Irish graduates over HSE hesitation and the poor pay and conditions available to them here.
ADVERTISEMENT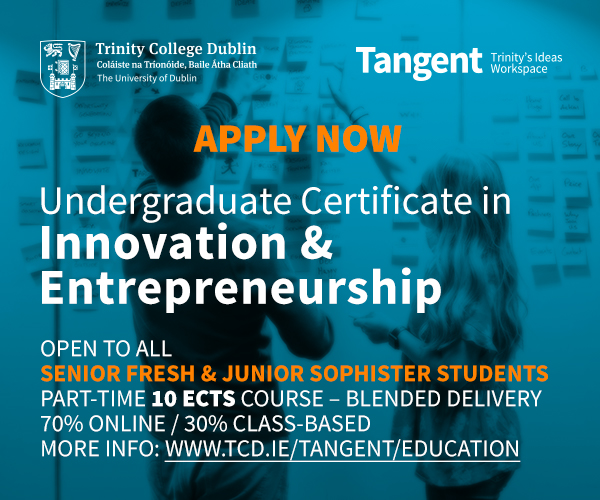 Talking to Ruthie McHugh, a second-year nursing student in Trinity, it is clear that a high number of undergraduates are actively considering emigration. She explains that many student nurses are considering a career move to countries such as Australia or New Zealand for better pay and a better life: "All of the fourth-year interns are planning on going because the pay is so much better and the hours are so much better." When asked what drew her personally to consider Australia for a career move, McHugh says: "The lifestyle is a lot better for nurses as they do half days, and have less patients. In Ireland you could be looking after eight patients by yourself, and that's a 13-hour day which is ridiculous, whereas in Australia I hear that you could have three or four patients and a half day."
The starting salary of a nurse in Ireland is around €23,000 while in Australia the starting salary is between €40,000 and €42,000.
Speaking to The University Times by email, Jennifer Browne, a fourth-year nursing student in Trinity, further confirms McHugh's arguments that conditions abroad are simply far more attractive for Ireland's best and brightest young nurses. "The starting salary of a nurse in Ireland is around €23,000 while in Australia the starting salary is between €40,000 and €42,000. The nurse to patient ratio is higher and nurses are treated with much more respect. The working hours in Australia are between 6 and 8 hours." Pay, working hours and conditions are consistently raised by nurses as the push factors behind emigration.
So what are graduate job offers like for nurses in Ireland? Browne says with regret: "I don't believe the government have created a good incentive to stay. Intern nurses are not always offered permanent jobs upon graduation. Even though hospitals are short-staffed, the nurses that completed internships in September 2017 were not offered jobs from Tallaght [Hospital] until July, which by then they had already begun looking abroad for a more secure job." This shortcoming from the HSE in tying down Ireland's nurses is further reflected in the INMO survey, where only 16 per cent of students qualified in 2017 were offered permanent contracts in Ireland in the public sector at the time of the survey. In fact, 78 per cent of students surveyed – the same number said they were considering emigration – admitted that they would delay emigrating if they were to be offered a permanent position for one year after qualifying.
Speaking to The University Times over email, Katie Oakes, a nursing student in London, offers a contrast in the wealth of opportunities for British students compared to their Irish counterparts. "Having studied and qualified in London I know job prospects and opportunities are vast in London which is really exciting as a newly qualified nurse. I feel like nursing is highly respected here as its own profession." Oakes moved abroad to study nursing after completing a post-Leaving Certificate course in Ireland. "In the UK they invite you for an interview and an entrance exam which they take into consideration as well as your Leaving Cert and PLC results. In Ireland, Leaving Certificate results alone are taken into consideration making it more difficult to find a place in a college, especially if you're not a strong academic."
Dr Suzanne Denieffe, the Head of the Department of Nursing and Healthcare at Waterford Institute of Technology (WIT), speaking to The University Times, explains that to prepare undergraduate nurses for employment after college, they run career days in conjunction with local healthcare employers of the region in an attempt to offer nurses the option of staying in Ireland for their career.
I think we need more marketing of Ireland as a good place to work and I think that has started. A change is happening – it is time to hold onto them.
When asked about the topic of student emigration, Denieffe was quick to point out that "there are a couple of students who want to stay in Ireland, for a variety of reasons like family commitments, and then there are a number of students towards the end of fourth year who say they want to emigrate. We would encourage them to stay for six months to a year at least just to consolidate all of their skills and a lot of them do that and then they go after that".
Denieffe also dismisses claims that it is difficult for students to find work in Ireland after college, pointing out the shortages of nurses in the south-east of the country in particular: "They want our students." When asked why she thinks so many students consider emigrating, she tells me it is down to "a combination of factors", adding that "we need to open their eyes to the career and education options in Ireland".
"I think we need more marketing of Ireland as a good place to work and I think that has started. A change is happening. It is time to hold onto them."
So what are the prospects for our graduate nurses right now? Fourth-year nursing student Browne admits: "There's always going to be jobs for nurses in Ireland. Nurses are always in demand. Whether the future is a secure one, there will always be a future. For me, I know I will be able to stay here if I want to. As a soon-to-be graduate nurse I may have to except the prospect that I might only be offered short-term contracts. To stay in Ireland also means accepting poor working conditions and low pay."
Fellow fourth-year student Perdue sums up the feeling of many soon-to-be graduate nurses when she says: "We are very lucky because Irish nurses are very well trained and are wanted all over the world and we can go anywhere with the degree."
For these nurses, that is the great asset of their qualification: the desire for their skills internationally. And as long as Ireland is unable to offer attractive working conditions or pay for their nurses, they will continue to see them emigrating in droves to more desirable destinations such as Australia, New Zealand and Britain.
Denieffe concludes, offering the view of those working in the Irish health system: "The experience abroad is good for them, but we want them back. That's the important bit."