On a bitterly cold Monday night Trinity Basketball took on Balbriggan Basketball Club in the Sports Centre. Although close for most of the game, Balbriggan ran away with it in the last quarter.
The start of the first quarter was messy, with neither team able to assert any dominance. Eventually Balbriggan got on the score sheet with a three-pointer. Seconds later, Trinity's Robbie Fidgeon Kavanagh responded with a three-pointer of his own. The rest of the first quarter was very much tit-for-tat, with neither team pulling ahead. The quarter ended with an excellent Trinity layup.
It was clear from early on that Trinity would struggle with the sheer physicality of the older and bigger Balbriggan team.
ADVERTISEMENT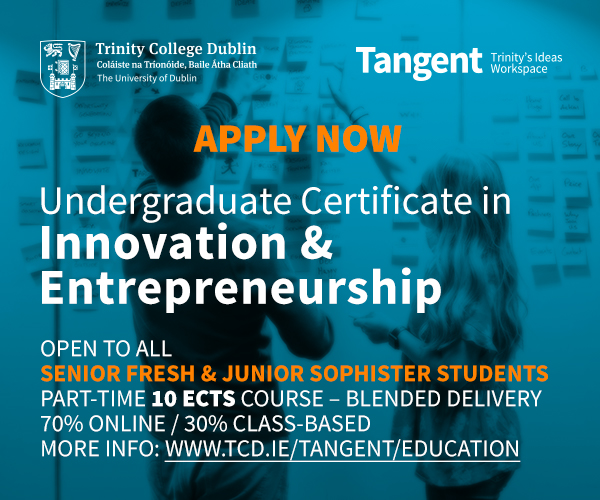 The second quarter was similar to the first, with neither team looking particularly dominant. Trinity Basketball appeared the more skillful of the two teams but Balbriggan's more forceful strategy proved effective. At half-time the team led Trinity 26-23.
Trinity came out of the half-time team talk looking much better than Balbriggan. It took four minutes for Balbriggan to get their first score on the board, courtesy of a free throw, with Trinity having racked up 11 points in that time. As the quarter wore on the Balbriggan bench got visibly more and more excited, giving the team a boost, which saw them stretch their lead out to five points going into the last quarter.
Balbriggan came out of the blocks quickest in the fourth quarter, getting five points in the first minute. Trinity tried to keep up with their scoring but Balbriggan ran away with it in the end. The game ended 52-74 to the visitors.
Trinity saw a great performance from Lucas, who defended well and kept the scoreboard ticking over for Trinity. In the end Balbriggan's size, helped on by a vocal bench, overpowered a smaller Trinity side, who played well up until the last quarter.