On Monday night, Trinity Basketballers took on Templeogue in the Sports Centre. This fixture between two teams grappling for second in the league was bound to be a close one.
It did not disappoint in this respect, with Templeogue maintaining a steady lead for most of the game but with Trinity constantly nipping at their heels. In the end Trinity could not do enough to seize the win and Templeogue went home the victors.
The first quarter was a close affair. Trinity started strongly, getting the first score on the board. After that Templeogue steadily increased their tally. Trinity's Peter Coogan kept the scoreboard ticking over with two three-pointers.
ADVERTISEMENT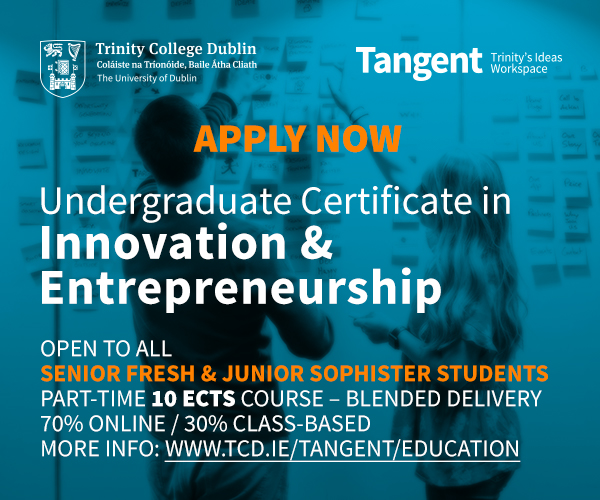 Going into the second quarter Tempelogue were four points up. From the beginning they began to stretch out their lead scoring 10 points in the first three minutes compared to Trinity's four. Trinity rallied and managed to shrink the deficit back down to five points at the buzzer. This time Robbie Fidgeon-Kavanagh supplied two three-pointers.
The home side kept their momentum going for the opening of the third quarter, managing to come within one point of the visitors. They could not capitalise on this, however, and Templeogue composed themselves and stretched out their lead back to eight points.
The final quarter saw Trinity inject some urgency into their play, seeking a comeback. Unfortunately for Trinity's players, their shots just weren't landing and they slowed down as the half progressed. In the end Templeogue won comfortably, 47-66.
Trinity had some good performances. Peter Coogan got a few great scores particularly in the first half. In the end though Trinity looked tired coming off the court, and never really looked like they were going to push on and win. The top of Division 3 is now very tight. This win moves Templeogue to second with Trinity dropping to third. Next up, Trinity will take on Swords at home on March 5th.
Correction: 16:05, February 27th, 2018
An earlier version of this article incorrectly spelled Peter Coogan as Peter Coohan. This has since been corrected.