Trinity has announced that it will join the International Sustainable Campus Network, becoming the first Irish university accepted for its commitment to the organisation's sustainability goals.
The news comes as the College kicks off its annual Green Week with informative talks and events happening throughout the week.
The International Sustainable Campus Network is a global forum that facilitates the exchange of information, ideas and effective practices among leading college, university and corporate campuses. The network aims to achieve sustainable campus operations and integrate sustainability in research and training.
ADVERTISEMENT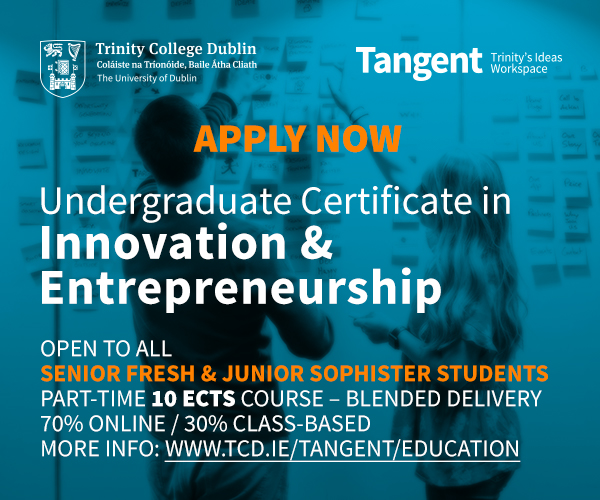 In a press statement, Provost Patrick Prendergast praised staff and students alike for their work in developing a sustainable campus, calling the acceptance a "testament" to their efforts in a press statement.
"Together with other leading universities who are also members of ISCN we will do more to make our planet a more sustainable place to live, work, and study", he said.
The acceptance comes after years of sustainability and environmentally conscious initiatives on campus, which began with the establishment of the Green Campus Committee in 1993 and culminated in An Taisce certifying Trinity as a Green Flag Campus in 2013.
In 2016, after a months-long student campaign, Trinity agreed to divest from fossil fuels.
The College Strategic Development Plan for 2014-2019 also incorporates sustainability actions and initiatives into strategic college management and operations. To boost this commitment, the Provost's Advisory Committee on Sustainability and Low Carbon Living was established in 2017.
Trinity will join the likes of Yale, Harvard University and the University of Edinburgh as part of the network.
The network highlights the importance of the integration of research, training, facilities and outreach. Membership requires annual reporting on sustainability goals, initiatives and performance.
Registrar Prof Paula Murphy, in a press statement, said that the acceptance was an "endorsement" of the College's "deep commitment" to living and operating in a more sustainable manner. She emphasised Trinity's desire to lead by example and embed principles of sustainability across all areas of college life.
"Each of us has a moral obligation in this respect and as a University we are committed to showing leadership, embedding the principles of sustainability in our teaching, research and operations, and working with our students in facing these challenges", she said.
In a press statement, Sustainability Coordinator Joe Borza said that Trinity is looking "forward to utilising the ISCN to get and give inspiration on sustainability to universities and students around the world".