We need to cut out single use plastics. All those non-recycled or non-recyclable coffee cups, water bottles and other plastic straws in the wind need to go.
Because we tend to use them on the go, they also tend to get left behind, to become a piece of litter, which is there to stay in our environment for a couple of hundred years.
Drinks companies love them for that same durability. Plastic is light and cheap and strong. It does the job just fine every time, but in that short single life cycle, every kilogram of plastic packaging also leaves behind six kilograms of carbon dioxide in our atmosphere. The pollution comes from the fossil fuel feedstock, as well as the energy it takes to bash it into handy malleable form.
ADVERTISEMENT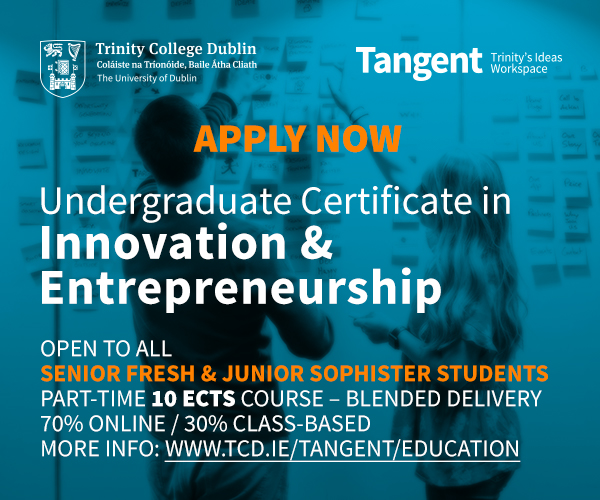 Plastic litter is also a massive problem for our marine environment. While the carbon compounds which form the plastic can avoid chemical degradation for centuries, the objects themselves tend to fragment into progressively smaller and more numerous particles. Those tiny particles then get into the marine food chain and the accumulations start to magnify up the web. It is a threat to wildlife and to our own health and we are only starting to realise the scale of the problem.
Last Autumn, a group of Trinity students started to do something about it. Setting up a campaign called TCD Plastic Solutions, their aim is to eliminate the sale and use of single-use plastics on campus. This includes cutlery, cups, bottles and packaging made from disposable, non-compostable plastics.
They got 3,830 students to petition the college authorities to help their cause. Last week, the Registrar Prof Paula Murphy accepted their petition and established that the college was now willing to play its part. Trinity has also just signed the International Sustainable Campus Network Charter, which involves swapping best practices with some of the top universities in 30 other countries. This plastics campaign is the perfect project to show the rest of the world what we can do.
This plastics campaign is the perfect project to show the rest of the world what we can do
The students behind the campaign are smart. They backed up the formal petition handover last week by hiring a well know DJ and having a party to mark the occasion. They also know it will not be easy to make the complete changeover. We are working in Dáil Éireann on the issue and realise it is going to take some years to switch things around.
However, Trinity, with its enclosed campus and reasonable population size, is the perfect learning and test bed location to make a start. If we get it right on campus, we can then replicate it elsewhere. Karin Dubsky of Coastwatch Ireland is already on that tack, having carried out an initial survey to measure what drinks students are carrying as they enter the college.
The process may take some time but the catering department is already committing to make compostable products and bins more readily available. The contract with MCD Productions, who run Trinity Ball, is also being reviewed to see if that night could go plastics free for a change. 
If we get it right on campus, we can then replicate it elsewhere
Similarly, Coca Cola are to be asked what they intend to do differently in the commercial deals they have on campus. Is it too much to expect them to switch from selling coke in a bottle to going back to glass, aluminium can, or even a dispensing stream?  
In the same way, if the college puts in a whole range of new drinking water fountains, would people be willing to use them? Would they bring in their own keep-cup for coffee and ceramic bottle for water? Would that not be cool?
In the Pav the other night, everyone seemed on board for a deposit refund scheme, where you pay for you drink container and get that euro back once it is returned, just like they do at the Electric Picnic and Glastonbury.
I had to leave early last week, just as the music started to crank up. You could sense that the place was rocking. I think the TCD Plastic Solutions campaign might just succeed.
---
Eamon Ryan is the leader of the Green Party and a TD for Dublin Bay South .