It's a Sunday evening. The grainy image of Bill Jennings appears on my laptop, jolting from position to position for 30 seconds before the image smooths over and the audio clears. His Connacht rugby flag sits behind him, no doubt a fixture in many a Skype call this year. An aura of familiarity with the whole process is clear. As all exchange students know, Sundays are prime catch up time among friends and family. The third-year business and French student and former Dublin University Tennis Club captain takes his familiar spot for such calls and describes his experience away from home. He, like dozens of other student athletes from Trinity, has spent his year away from the College and away from his club, instead plying his trade with Tennis-Club de Strasbourg.
A conversation the day before had painted a similar picture, with Dublin University Football Club (DUFC) and former Irish under-20 winger Colm Hogan detailing his exploits playing for US Colomiers in Toulouse. Every year, many of Trinity's top athletes find themselves playing for different crests and different mottos, whether by choice or by course requirement, many of whom return with stories, styles and experiences quite literally foreign to those they left behind. "It's very French", Hogan laughs. "Very entertaining, you can attack from anywhere which actually is quite similar to the Trinity style too. I guess that made the initial move easier."
Hogan, who juggles the frenetic dual commitments of his studies and his rugby when in Ireland, clearly appreciates being able to remain rooted to one area. However, it's clear that his time commitment is now perhaps greater than ever. "Training alone is 30 hours a week and when it comes to matches I could be travelling up to ten hours each way on the weekends." His eyes flash with delight. "But I love it", he insists, the energy that took him to academic and sporting success palpable. "I need something testing me."
ADVERTISEMENT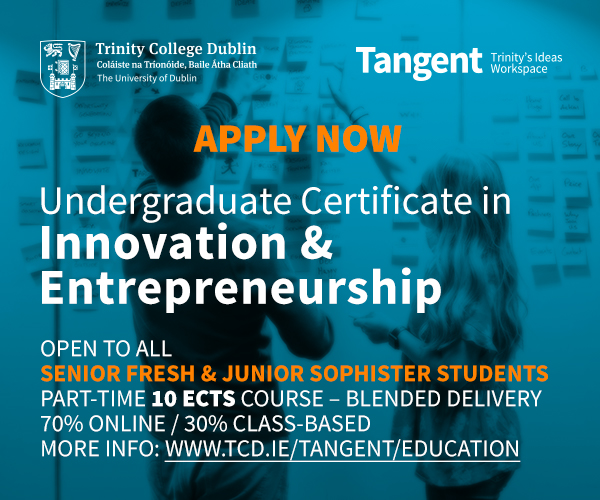 It's not too frustrating being away from it because you mentally prepare yourself when you decide to go
For many, however, the transition is not so straightforward. Eoin Buttanshaw, of Dublin University Hockey Club (DUHC), found this out to his cost when he spent last year at the University of North Carolina. "I had seen a photo of a man playing on the website when I was researching and I thought, 'yes, they must have a men's side'", he explains, "but then in June they finally got back to me and said there was only a low standard mixed team". Hope, however, soon arrived in the form of an offer from the women's coach to essentially act as an assistant. "I had to get in decent enough shape for drills because they were all incredibly fit", he recalls fondly. "It was about 30 degrees Celsius out at first and I was absolutely sweating my arse off warming up the goalie." To partner this, the fourth-year student would capitalise on his newfound free time to commit further to gym work in preparation for his return.
However, many see a year away as a chance to take a break from the rigours of top-level college sport and open themselves up to new opportunities. "I was actually only playing for the fourths at the University of Sydney", Christiane Spain, a final-year law student, tells me. "I had been playing hockey three to four times a week for years by the time I went over, even at schools level", she continues, "so to go away was a real chance to just take it easy and only train once a week". Was she frustrated at all by the drop-off intensity? She argues not. "It's not too frustrating being away from it because you mentally prepare yourself when you decide to go", she recounts. "It did make me consider staying but I was ready to step back when the time came."
In Canberra, Liam Brady of Trinity College Dublin GAA's football club has reaped similar benefits: "I'd been playing with the Cavan under-21s and just didn't feel I was ready to step up to the senior team. I'm really using this as a break so I can step back completely and refresh 'cause last year was particularly intense."
Brady has occupied himself this year by integrating into Australian culture, taking the opportunity to immerse himself in a recreational league of the national sport of Australian Football League. "The skills are quite translatable. If you can catch and kick a ball you can play", he explains knowingly. "It's a good bit of craic and a good bit of competition." It very quickly becomes clear that for these athletes, stripping away that competitive mentality isn't as simple as dropping keys on the hall table for the evening. "It helps but it doesn't quite fill the hole", Brady concludes.
Striking is the fondness with which these athletes speak when recalling their extraordinarily differing sporting experiences while abroad. The smiles of Hogan and Jennings almost mirror one another as they discuss their respective training sessions. "You have these old lads running around with shopping trolleys full of water for the breaks and the forwards run around with clipboards on their backs to help one another learn new plays", Hogan says, now beaming.
"It is pretty cool to be playing French league with one of the biggest clubs in France", grins Jennings, who competes for his club's second team behind players in the top 250 in the ATP tennis rankings. "It's a good standard and I get to play on clay courts and indoor carpet courts which I can't do in Ireland." The two-time intervarsity champion with Trinity has, however, suffered from the step-up in quality on occasion. He lets slip the fact that "I've been whipped a couple of times by 16-year-olds, but I can accept that knowing they'll be professionals one day". He relaxes at his post for the afternoon when speaking on the topic. To live in a country at the forefront of the tennis world is a huge privilege, not lost on the Galway man. "Tennis is the national sport in France and if you go there you'll know it. They won the Davis cup last year and it was like Ireland winning the football World Cup, just incredible." Playing among such prodigious talents is an opportunity very few Irish players are afforded.
Likewise, Buttanshaw's experience in Carolina was a glimpse into hockey at an elite level. Often found implementing drills, Buttanshaw would also carry out video analysis of upcoming opponents and then try to replicate their style of play as preparation in training. "The professionalism of it was absolutely mad", he chuckles, reflecting on the difference in intensity to Trinity. "There was at least three girls who were fully capped internationals and another who had previously taken a year off to try and play in the US Olympic team."
Nevertheless, such experiences don't arise without sacrifices. "It would have been my first full season as starter for the senior club team", laments Brady, who also plays for Ramor in County Cavan. "We won the Championship in 2016 and were going for the double which I obviously couldn't be part of." Hogan and Jennings, meanwhile, have seen their efforts frustrated when attempting to visit home to line out for Trinity. A last minute message from the Fédération Française de Rugby denied Hogan the opportunity to play in Trinity's fixtures in the All-Ireland League over the last two weeks while Jennings, who will return to Ireland in search of a third consecutive intervarsities title, must content himself with competing for the seconds: "When you're on Erasmus, you can't expect to play with the team when you're not training with them every week, but I'll be ready to step in if someone is unavailable." Hogan, who trained with DUFC over the Christmas period, concurs. "It's so hard to look on because when we lose you feel so helpless to do anything and when we win, you're frustrated to have missed out on it."
You have these old lads running around with shopping trolleys full of water for the breaks and the forwards run around with clipboards on their backs
Most notable is the unqualified passion the athletes have for playing both with and for the college. It feels like a cliche refrain to discuss their exuberance but the more you see of these characters, the more inescapable the truth becomes. "Botany Bay, even in the wind and the rain, is just something you miss so much",  Jennings says, his mind visibly flickering towards the coming September.
"I've had such a brilliant two years with Trinity and gotten so much out of it so it's hard to step away for a bit", Hogan stresses. "I strongly considered swapping to pure law solely for rugby purposes", he adds. Spain also felt the pull to stay, recalling how "hockey itself nearly kept me here but on the round the whole time there was just brilliant". The Dublin native, much like Buttanshaw, finishes by emphasising that having now returned, she is grateful for her experiences and holds no regrets about going on exchange.
Jennings concludes: "I have a French ranking now and a license to play tennis here which is a hard enough thing to do, but the club just sorted me out and now anytime I want to live in France I can play with a club." The long-term sporting benefits of these programmes is suddenly illuminated, highlighting horizons unknown to the typical student athlete, a first but certainly not a last foray into living and playing on foreign shores. As we complete our goodbyes, the Strasbourg resident informs me his parents are next on the Skyping agenda before he, not for the last time, signs off from his Sunday post. We must wait until September to hear the rest of their stories and see them in Trinity colours once more.