Very few people in Ireland might know the name Mary Elmes. It's not an exaggeration to say that prior to 2013, the Trinity graduate and her humanitarian work during some of the 20th century's worst conflicts was completely forgotten.
It was in 2013 that she became the first – and so far only – Irish person to be honoured with the Righteous Among Nations medal, the award gifted to non-Jewish figures for their efforts in saving members of the Jewish population during World War II. With this award, she ranks alongside other much more historically acclaimed winners such as Oskar Schindler and Carl Lutz.
Speaking to The University Times, Paddy Butler, author of the book The Extraordinary Story of Mary Elmes: The Irish Oskar Schindler and the journalist who first wrote an Irish Times article on Mary Elmes in 2012 and another following her award and recognition in 2013, assisted in detailing the finer points of her life and her actions that resulted in the saving of countless Spaniards, Jews and children of all backgrounds in Vichy France both before and during the war.
ADVERTISEMENT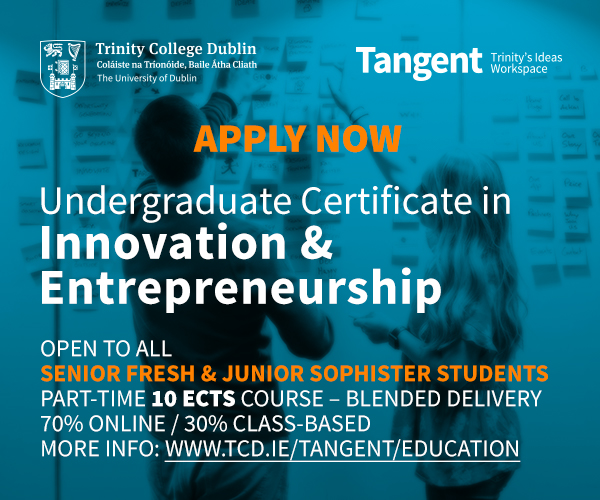 But her story does not begin in occupied France. Born in 1908 to a middle-class, non-practicing Protestant family in West Cork, she enrolled in Trinity in 1928 to study French and Spanish. She was an exceptional student, achieving a first-class honours in her degree before subsequently attending the London School of Economics and even studying diplomatic affairs on a scholarship in Geneva, Switzerland for a short time. Instead of returning home to Ireland after her studies, however, Elmes based herself near Paris and began travelling alone around Europe, particularly in Spain.
Working with the George Young ambulance service in Spain, Elmes, although not a quaker herself, became heavily involved in the Quaker network known as the American Friends Service Commission.
Elmes now found herself faced with a problem on a whole new scale, where the people she was so desperately attempting to save were to be sent to their death
Soon, she was a leading figure amongst the Spanish Quakers amidst a bitter civil war. It was there she experienced the brutal conditions of modern warfare. Arriving in southern Spain to reach some of the worst affected in the conflict, Elmes and the ambulance service were faced with a humanitarian crisis. General Franco and his fascist forces had driven hundreds of thousands of people out of Malaga, many of whom were now fleeing to Alicante, where they were being strafed along narrow coastal roads flanked by the Sierra Nevada mountains.
Working with the Quakers right at the centre of this crisis, Elmes quickly gained a reputation for being one of the most headstrong, unwavering and resourceful women of her day. She had, Butler says, an incredible ability to source blankets, food and other resources "almost out of nowhere" for those in need.
In 1939, Franco's forces were victorious, and a mass exodus of over half a million Spanish Republican soldiers fled across the Pyrenees into southern France. This generated a knee-jerk response from the French government, who directed the incoming troops towards the dire conditions of the beaches of southwestern France. Suicides, disease and dysentery grew at exponential rates as the soldiers-cum-refugees were left penned like cattle on the windswept Atlantic beaches.
Attempting to reduce the number of suicides and tackle the grim nature of these impromptu refugee camps, Elmes began to organise cultural activities for the camps, including schools for both adults and children, and sports, choirs and music groups. She also taught skills and trades such as sewing and carpentry, attempting to instil the hope of a better life after the conflict.
The problem, though, was made far worse by the passing of a law in the summer of 1938 in which all "undesirable" foreigners could be incarcerated. This broad and very vague term could extend from alcoholics and drug-users all the way up to Freemasons, Jews or in this case, Spanish refugees. These southern French camps quickly became overcrowded as their occupancy numbers reached well over 200,000. It was in this horrific state of affairs that Elmes' story becomes all the more remarkable.
Elmes was placed in charge of the Pyrenees-Orientales region, and, in particular, the infamous Rivesaltes camp. It was located in a valley so swelteringly hot in the summer and ferociously cut by winds in the winter that it was abandoned by the military as "too inhospitable, even for the horses", according to Butler. This camp became Elmes's base for both her official and clandestine efforts to save as many people as she could over the next few years. For Elmes, her only aim in life at this time was to get as many people as she could out of these camps and set them up in a life away from conflict and death.
Initially, Elmes attempted to reunite family members who were torn apart upon their crossing of the French border. These reunions were achieved by laborious personal communication from Elmes to her Quaker colleagues in other regions such as Toulouse, in order to connect children with parents and husbands with wives. Furthermore, she ran an undercover operation – aided by the camp commandant, who respected her enough to turn a blind eye – in which she made long-distance contact with relatives of camp occupants in America to try and claim their distant relatives in order for them to be released from the camp. In more difficult situations, Elmes was forced to try to gain parents' written approval to have their children given over to the Quakers, in which case the children would be allowed to leave the camp indefinitely.
On a personal level, Elmes always had a love for children and became very attached to a young orphan who was unsure of his own name. After christening him Tato, she tried, and failed, to adopt him. She eventually lost Tato to one of the convoys of children who left the camp to other locations around France when the Nazis began planning for the "Final Solution".
She later dismissed this time in prison, in which people were often beaten and murdered in custody. Her attitude was that "in those times we all suffered inconvenience".
Although he was not Jewish, Tato was moved out of reach of Elmes's vast communicative Quaker network. She never forgot him, however, still mentioning his name in interviews conducted well into her 90s and keeping a framed pictures of the four-year old on her mantlepiece.
It is impossible to fathom the immense loss and devastation witnessed by Elmes and all of the other volunteers at the camps. For instance, she requested that Nestle, a company that provided tons of powdered milk in aid to Rivesaltes and other camps, send powdered milk containers with metal lids, which were easier to be re-used as coffins for infants. Harrowing as stories such as this are, they were simply the routine horror of everyday life for Elmes and the Quakers volunteering in these camps.
Following the German invasion and occupation of France in 1940, the southern, unoccupied zone of France known as Vichy France was now becoming a magnet for all fleeing northern French citizens.
This was followed by another mass-exodus of Jews from Eastern Europe into France. Due to the "Undesirable" law of 1938, many Jews were sent to camps such as Rivesaltes and into the care of Elmes and the Quakers. Rivesaltes itself soon became a Jewish-only camp and this was followed by the establishment of a direct convoy-line that led from Elmes's Rivesaltes camp eastward towards the Auschwitz-Birkenau extermination camp.
Elmes now found herself faced with a problem on a whole new scale, where the people she was so desperately attempting to save were to be sent to their death.
What is also incredible is that Elmes was incarcerated for six months in February 1941 by the Gestapo, due to suspicion of the actions she was carrying out to save people from the camps. After her release, however, despite constant surveillance from the Gestapo, she proceeded with her efforts in Rivesaltes fully aware of the danger to her own life. She later dismissed this time in prison, in which people were often beaten and murdered in custody. Her attitude, Butler said, was that "in those times we all suffered inconvenience". She also refused her six months back-pay from the Quakers which was kept for her while in prison, asking for it instead to be given to those in the camp.
Upon realising where people were being sent, she immediately put seven children in the boot of her car and drove them directly out of the camp.
In August 1942, the convoys to Auschwitz began to leave Rivesaltes. Elmes quickly realised that there was no longer any time left for even semi-legitimate means of her removing the children from the camp. She realised it was time to take extreme, but necessary, measures. Upon realising where people were being sent, she immediately put seven children in the boot of her car and drove them directly out of the camp up to the rented Quaker hotel in the Pyrenees, where their escape could be arranged. She then returned about two hours later and took a second car-load of children out of the camp, without the guards noticing.
Two of these children were brothers René and Mario Freund, the former of which would later go on to recognise Elmes later in life and who successfully recommended Elmes for the Righteous Among Nations award. Furthermore, after the war, Elmes was recommended by the Mayor of Perpignan for the Legion of Honour, but she refused to be considered for the award.
After the war, Elmes went on to marry a Frenchman and have two children. Elmes died in 2002, without any major recognition in Ireland or abroad.
Butler states that with Elmes's exemplary academic record "she could have done almost anything she wanted". But she turned her back on all that, refusing to leave those who needed her most in Spain and France even to return home to Ireland for her own father's funeral.
Elmes never wanted special recognition, honorary titles or fame for what she saw as a perfectly normal response to the horrors around her, but it is clear that not everyone would or could endure what she did. And if Trinity's Samuel Beckett can be honoured for his part in the Resistance during the war, surely we can honour Elmes too. I reached out to both the Department of Hispanic Studies and the Department of French for this piece and both expressed some interest in commemorating her in the future.
Regardless, let's hope that her story is not one that will remain hidden for much longer – it's certainly one Trinity should be proud of.