For the first time in the history of the publication, the race to be Editor of The University Times is contested. The election comes at a significant time for the paper. Although it's currently the best non-daily student newspaper in the world, recent years have seen questions raised about the cost of publishing the paper.
Speaking to The University Times, the paper's Editor Dominic McGrath said that Trinity students need an Editor who isn't afraid to fight for student interests and hold College to account.
"The University Times is Ireland's premier student newspaper. As the country prepares to confront a range of complex issues, from abortion rights to higher education funding, good journalism matters more than ever", he said.
ADVERTISEMENT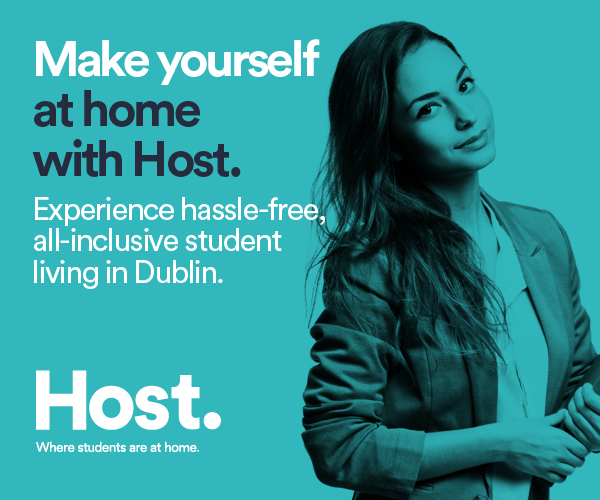 For the first ever contested race, the two candidates come from vastly different backgrounds. Eleanor O'Mahony, a final-year European studies student, is the current Deputy Editor and former Chair of The University Times Editorial Board. She has held a host of society positions during her time in College, including in the Society for International Affairs and Enactus, and led the paper's TCDSU elections coverage two years ago.
The paper's sustainability has been a recurring theme in recent years, with McGrath placing it prominently in his manifesto, and both candidates addressed the issue. O'Mahony was resistant to further cuts to the paper – last year, summer accommodation for the Editor of The University Times was removed.
I think our coverage has been instrumental in influencing various decisions at College level
"I think our coverage has been instrumental in influencing various decisions at College level because we inform students and we equip them with the knowledge of what is going on", she said.
If candidate and final-year nanoscience student Michael McDermott is up front about his lack of experience in journalism – he's never written for a Trinity publication – he emphasises the paper's value. "It's important to have someone actually reporting on what's going on in College", he said. McDermott acknowledges the role of the Editor to hold TCDSU to account, and believes "as students we kind of need to kick up a stink about what's going on".
Yet, McDermott sees little value in electing the paper's editor each year – something he wants his campaign to highlight. "It's weird to have a position that's never contested when there's clearly a best person for the job already", he said.
If McDermott is ambivalent about the election process, O'Mahony is taking it as an opportunity to highlight the paper's work as well as a chance to be challenged. Celebrating 10 years of the paper is one of her priorities, and she wants to develop better links to the paper's alumni.
O'Mahony said that the paper must continue its tradition of inclusion in order to expand, claiming that "in The University Times, mentorship is something we do very, very well". O'Mahony wants to encourage students to approach many different sections of the paper. In her experience, she said she was "pushed to go for different things and it's done me a world of good".
While he admits he's running a joke campaign, he does want to make some serious points
O'Mahony, if elected, wants to maintain the paper's focus on issues like higher education funding. The paper, she said, is "an authority on higher education and student issues". O'Mahony also touches on issues like gender inequality in journalism. While the paper has a good record on this issue, with women dominating many senior positions, she wants to encourage women to go for positions in the paper.
McDermott outlined his reasons for running, saying that his initial intention was to run for every single role on the ballot. "We played with the idea of contesting every position", he said. But "there was always the danger I'd run for something uncontested and be stuck with it". And while he admits he's running a joke campaign, he does want to make some serious points.
If 10 years is a significant landmark for the paper, any new Editor will need to consolidate the paper's position in Irish journalism. "Running the paper is tough", McGrath said. "Across Ireland, students look to you for answers to tough questions, while expecting the very highest standards of journalism. The next Editor needs to meet our audience's expectations and more."
---
Aaron Finnegan is a Junior Editor for The University Times, and will edit The University Times Editor Race during the upcoming TCDSU elections.