With decisions on third-level funding yet to be made, the Union of Students in Ireland (USI) is targeting local councils in a bid to force the hand of the government into supporting publicly-funded higher education.
Since last summer, USI officers have been approaching county councils to argue for a publicly-funded higher education system. So far, they have presented to 14 county councils with six agreeing to pass motions in support of their stance.
Speaking to The University Times, President of USI Michael Kerrigan explained that most councillors they meet "wouldn't have a massive amount of knowledge" on the issue. The ones that do, tend to have experienced the issue first hand as a parent or to personal links with local higher education institutions.
ADVERTISEMENT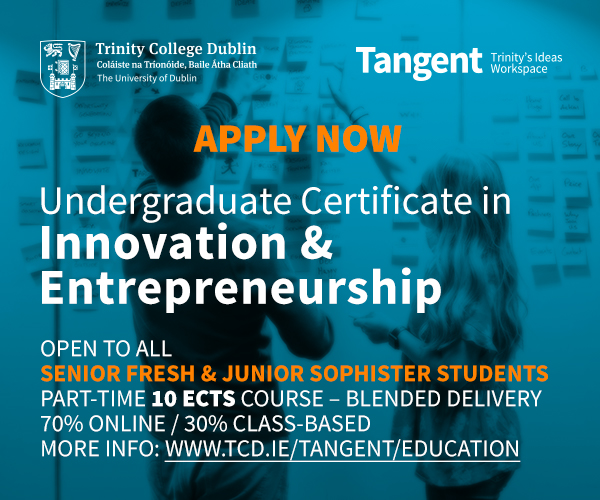 The thinking behind targeting county councils is clever. So far, Fine Gael and Fianna Fáil have refused to take a position on the issue, preferring to wait out the decision of the Oireachtas Committee on Education and Skills, even though Thomas Byrne, the latter's education spokesperson, has questioned the process. Irish politics, however, is often won and lost at a local level. Contacting councillors allows the union to feed their message up the chain of command, without just approaching the parties' education spokespeople and TDs.
"It would show that we have local support on the issue and that a lot of their parties at a local level are supporting it", explained Kerrigan.
The plan, therefore, is simple. Approach the 31 county councils and ask them to pass a motion to support a system of publicly funded education. With the process to speak to county councils differing from region to region, the progress so far has been slow.
"It isn't easy to get it on the agenda so we're just going to keep trying and get as many as we can", said Kerrigan.
One of the county councils currently being courted by USI is Clare County Council. Speaking to The University Times, Sinn Féin Councillor Mike McKee said that his knowledge on higher education funding mainly came from his own experience as a parent. "I knew about it because I had to work harder to put my son and daughter through university", he explained.
The current system, he said, "is just a deterrent for many families". Citing unsatisfactory grants and the fact that parents must find the money year after year for not only the education but accommodation as well, he said that the result is "disadvantaged families are being excluded".
These comments were echoed by another Clare County Councillor, Fianna Fáil's Clare Colleran Molloy. Her interest in the issue is down to coming from a large family where education was always valued. "Education is the bedrock of our society", she explained when speaking to The University Times.
The incremental increases in fees have been a source of concern for Colleran Molloy. "I don't like the trend towards a US model", she said. Having spent time in the US studying, she recounted many colleagues who struggled with the large payments expected from students and their families. She warned against the "brain drain" that would occur should Ireland follow a similar path.
"I will do everything in my power to prevent a model like this", she said.
One of the county councils that has already committed to support USI in their aims is Waterford County Council. Speaking to The University Times, Independent Councillor Joe Kelly said that through his contact with Waterford Institute of Technology (WIT) he had a good understanding of the background to the issue. It was Kelly who brought the motion to the council, where it was passed unanimously.
"It affects families to a huge degree", he explained, "to the point where education becomes an exclusive club".
All were quick to praise USI's tactic of hitting local councils. "Senators are elected by councillors", explained McKee. "We can put pressure on the ministers."
Colleran Molloy explained that it was unfortunate that councillors couldn't be more involved in the issue. "We are overly worked", she explained, saying it is easy to lose sight of the issues faced by those who have left their local areas to pursue third-level education. Understanding the resources that it takes a group like USI to send people to speak to all 31 county councils, however, she said that they "can have an impact". "Councillors can influence deputies", she said.
This bottom-up approach isn't the only thing that is going to convince the government to take action, however. "It is a shame that it is recognised that many young people don't vote", said McKee. "When senior citizens decide to campaign, the government listen."
That doesn't mean that he thinks young people can't change the national conversation. "Young people can make a change. If they're told they can change the national landscape, they would get out and vote."
"It is about time younger people use their power", said Colleran Molloy. "Getting students registered to vote is so important."
Kelly explained that while he is a "big believer" in taking to the streets to protest issues, he also thinks that the government "may look down on student protests". Reiterating the power that county councils have when it comes to election time, he said that "it is pressure rising up like that" that will make the government listen.
"Where the real challenge happens is in the county councils", he said.