I suppose you can't really help but notice that Valentine's Day is upon us. Teddy bears and heart-shaped chocolates line every store counter. Red balloons bobble in the breeze, and everything seems to literally be rose-tinted.
Wandering around Dublin amidst all this rouge cheer got me thinking about the role love plays in my life. And because I am currently knee-deep in referendum slogans and canvassing guides, I couldn't help but think about love and the referendum. And I had to ask myself: what's love got to do with it?
I love the women of Ireland. I love the sentimental stereotype of us praising the long stretch in the evening, and I love the fierce passion we have for turning the immersion off. I love that we row about whether it is pronounced "scon" or "scone".  I love that no mammy will ever live up to our own mammy, and that no one will ever cook like our granny. I love that we hold our family traditions close to our chest while holding our loved ones even closer. I love the impish spirit that flows through every Irish woman, and the twinkle in the corner of her eye that let's us know she's up to no good. We all know these women – there's one in every household.
ADVERTISEMENT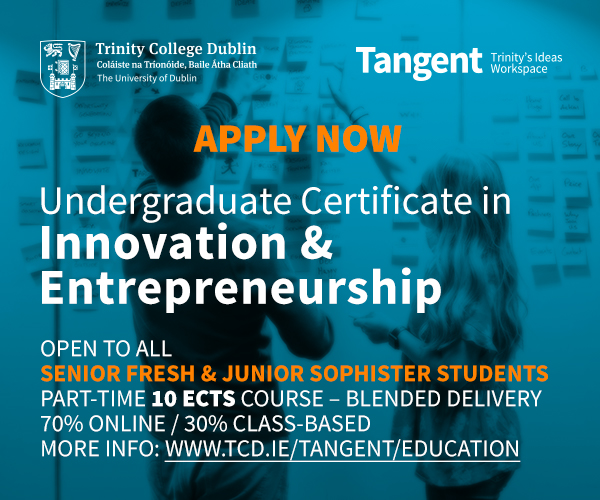 When I read the harrowing stories of how the eighth amendment broke the spirit of so many Irish women, I almost cannot breathe
So when I read the harrowing stories of how the eighth amendment broke the spirit of so many Irish women, and the unnecessary hurt and pain they went through, I almost cannot breathe. I cannot understand how we have kept a shroud of secrecy over the biggest shame this state has ever known. We have spent the last 35 years dutifully ignoring the fact that the eighth amendment is destroying the lives of the women we love. Now these woman are speaking out and standing up. And we have a duty to listen to them, to honour their stories and to never again let women suffer as they have done.
I love the friends I have. They're sassy and smart and a beacon of light in these dull February days. We send each other mindless updates everyday, on the hour, every hour. I love the nonsense we spew at each other, in a language only we speak. I adore the friends I bump into at 4am in the woods at a festival, bright-eyed and covered in glitter. We sit under a tree and chatter until the sun comes up. My granny used to say to me "think of how lucky you are to have a friend you can just laugh with". How right she was.
I love my friends so much that when I get a phone call in the middle of the night telling me they are in trouble and that they need to borrow some money I don't even think about it. I already have their bank details saved in my phone so we thankfully don't need to fumble about with a pen and paper at a time that is already stressful enough.
The secrets we should be sharing with each other are about who we fancy in work or our dreams for our future that we can only tell each other because everyone else will laugh. Decisions about healthcare shouldn't be made in secret, in whispered tones over the phone, and through incognito searches on our internet browsers. My friends deserve to live in a country that treats them better. We can do better and we should do better.
We are campaigning because we love the women of Ireland and we want them to be free to make their own choices
I love my sisters with a fierce protectiveness, wanting to keep them from the Boogey Man and any harm that might come their way. I adore the amazing, empowered women they have grown up into. I am the eldest of three girls, and I think my parents are pretty proud of the kind of caring people we have each become. We have jokes that only we laugh at, and we have childhood memories that make my heart soar every time I remember them.
But I hate that they – my beautiful sisters – live in a country where their bodies are not their own. I want them to have choice over their own future and when to start a family. The mere thought of one of my beautiful, kind sisters having their lives scorched by the eighth amendment makes me feel ill. I am so excited for the day I become a doting auntie and their children will play with my children. I love the future my sisters have dreamed up for themselves too much for it to be taken away by a lack of choice or a lack of supports. I want them to live in a country that respects them as women who can make their own healthcare decisions without interference from the state.
So this love season, I am thinking about all the love in my life. I am thinking about how the campaign that is advocating for change and choice and bodily autonomy is the campaign built on love. We are campaigning because we love the women of Ireland and we want them to be free to make their own choices.
I am doing this for the friends who have already travelled. And I am doing this for my sisters. They are too important and too precious to me to allow them live in a country that does not uphold and respect their bodily autonomy.
So, it is time for change. It is time they lived in a country that treated women with care and compassion. Where necessary healthcare is freely available, without interference or undue restrictions. One where families are supported, and no child ever goes hungry or without. A country where we really do cherish the children of the nation equally. Now, that's a campaign that's built on love.