Trinity College Dublin Students' Union (TCDSU) President Kevin Keane and Graduates Students' Union (GSU) President Shane Collins will meet the Provost tomorrow to discuss the demands of the Take Back Trinity campaign.
The Take Back Trinity campaign has three main demands: a full reversal of the decision to introduce supplemental exam fees, that there is a freeze on postgraduate and non-EU student fees and that there is no increase to on-campus accommodation prices.
The meeting comes after Provost Patrick Prendergast intervened on Wednesday night, following a surge of protests across campus, to acknowledge that College would consider alternative proposals to supplemental exam fees, modular billing, postgraduate and non-EU fees.
ADVERTISEMENT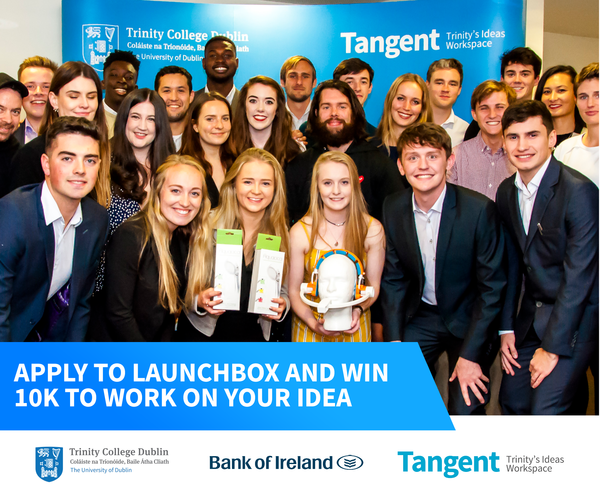 A person familiar with the details of tomorrow's meeting, speaking on the condition of anonymity due to its sensitive nature, told The University Times that Prendergast has, in the past, expressed scepticism over the issue of fee certainty. He has indicated that he would prefer to consider, they said, reducing the level of the fee increases for postgraduate students.
The issue of fee certainty for postgraduate students has been lobbied for by Collins all year, after College introduced plans for a five per cent increase in postgraduate fees. The decision triggered anger among staff and students alike.
Speaking to The University Times, Collins, who confirmed the meeting will take place tomorrow, said he was "hopeful that the university will listen to the pragmatic position of students in this regard".
The GSU has called for no increase for current multi-year postgraduate students in 2018/19 as well as a proposal for fee certainty, which would see tuition fees remain fixed for the entirety of a postgraduate degree.
Collins said a tuition fee policy would "avoid this situation happening in the future".
In an email statement to The University Times, Keane said the group's demands are "non negotiable".
"I look forward to engaging with the University on those fronts, and on implementing all of our demands through official University policy", he said.
A proposal for fee certainty, compiled by Collins, has been sent to O'Kelly, alongside Vice-Provost Chris Morash and the Chief Financial Officer, Ian Mathews. O'Kelly has endorsed the proposal for fee certainty for students in multi-year programmes, according to an email sent to the GSU and seen by The University Times.
"Unpredictable increases to fees present significant challenges to students on fixed loans or grants and has a very detrimental effect on their student experience", O'Kelly said. Collins has asked Trinity's Financial Services Division to run financial models on what a five per cent fee increase for new students only would look like, as well as no increase in fees for current postgraduate students.
In a memorandum, sent by Collins to Mathews on February 13th and obtained by The University Times, Collins sets out a number of UK universities that have introduced similar fee certainty policies, including the University of Manchester and the University of Edinburgh.
The GSU is also calling for derogations for certain courses, such as the professional master's of education course, which is required to teach at secondary-school level in Ireland. In a memorandum to the Finance Committee, dated October 19th, Collins outlines that not doing so would go against Trinity's policy of diversity and inclusion.
The union has called for a significant increase to postgraduate areas and services. Some areas in need of investment highlighted in the memorandum were the reduction of College services outside undergraduate term times, postgraduate spaces and lack of access to essential software and resources.
Speaking to The University Times, Oisín Vince Coulter, a campaign member of Take Back Trinity and the GSU President-elect, said: "The movement has been very clear in our goals since the beginning and I am hopeful that the Provost grasps the gravity of the situation and that College will negotiate in good faith."
Protest followed protest on Trinity's campus for the last week. The widely criticised decision to introduce a €450 fee for supplemental exams triggered outpourings of anger that culminated in a decision to occupy the Dining Hall.
On Wednesday night, Prendergast tweeted that Trinity would consider alternatives on supplemental exam fees – a striking intervention only a day after Vice-Provost Chris Morash had suggested student anger over supplemental exam fees was misguided.
On Thursday, Morash doubled down, asking students to renew partnership with the College. At a large and unauthorised concert in Front Square, hundreds of students gathered to defy Trinity and show support for the Take Back Trinity campaign.
In an email statement to The University Times, campaign member Conchúir Ó Raidaigh said "Unless we're being handed assurances that all three of our immediate demands are being met and that we will get a full apology for college's actions and later denials, the meeting is pointless".
"We should not jump whenever Paddy says so, we have him on the back foot we should keep it that way", he added, calling for a new "process of democratisation" in Trinity.