Aoife O'Sullivan, a member of Trinity Barbell Club, has met the qualifying standard for the Irish squad to compete in the World Powerlifting Championships in Canada in June of this year, after unofficially breaking, once again, the national record in the deadlift with a pull of 165kg. O'Sullivan's performance at Saturday's Irish Powerlifting Federation (IPF) March Open meant she met the standard for the national team.
The tournament was held in Sligo.
Competing in the 63kg junior division weight category, the fourth-year student of Irish and French squatted 122.5kg and lifted 65kg in the bench press. This, along with her deadlift result, was enough to see O'Sullivan, who weighed in at 62.2kg, crowned best overall female lifter of the day.
ADVERTISEMENT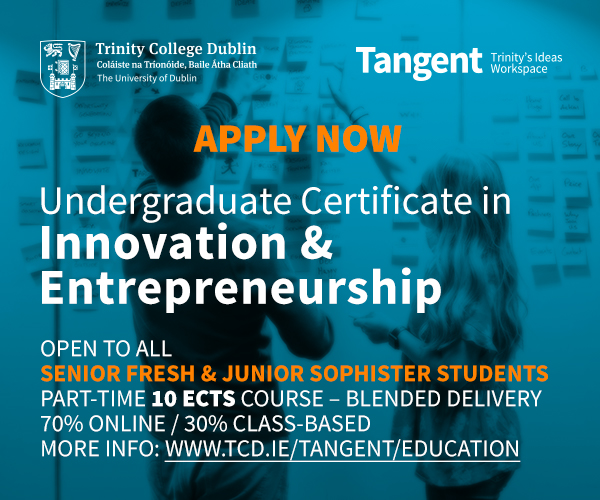 Because the March Open is not classified as an official competition, O'Sullivan's deadlift will not be classified officially as a national record. She does, however, hold the current record for deadlifting, which she set last June in Minsk after a 162.5kg lift. Overall, officially and unofficially, O'Sullivan has now set and broken the national deadlift record three times in a row. She first set this record competing last March in Denmark.
Yesterday's result means O'Sullivan will almost certainly be in the squad which travels to Canada, despite the qualifying standard having been raised recently by the Irish Powerlifting Federation. Speaking to The University Times via email, O'Sullivan said that this increase in qualifying standard made a strong performance at yesterday's competition vital: "To be honest I am just so relieved to have hit the national team standards again", she said. "It's extremely hard to juggle everything so I was over the moon to have had my best performance to date yesterday and hit all my PBs [personal bests]. I can't wait to start my next training cycle for my next competition which is more than likely likely [sic] going to be the World Championships in Canada which are taking place in June. I'm currently just waiting for the official team to be announced."
In an email statement to The University Times, captain of Trinity Barbell Club, Isla Hoe, said: "Aoife's selection for the national team is fantastic news. She's been working very hard all year and everyone at Trinity Barbell is very proud and excited to see her competing for Ireland."
It has been a big year for Trinity Barbell Club. In October, the club was finally recognised officially as a sports club in Trinity by Dublin University Central Athletic Club (DUCAC), after spending three years with provisional club status. This has allowed the club funding from DUCAC, as well as the use of the College gym.
Speaking to The University Times in October, Hoe spoke about the "massive interest" that now exists in Ireland for the sport. "Three years ago we never thought this was going to happen," she added.