As students protested outside the Book of Kells, Vice-Provost Chris Morash once again tried to defuse anger over the introduction of supplemental fees, telling students that "the decision was taken to make the system fairer rather than to generate money".
"This decision was made as part of a set of measures which will be of great benefit to students; the ability to pay per-module for repeating the year. It is worth noting that the decision was taken to make the system fairer rather than to generate money. In fact, this set of measures will cost the university around €200,000 every year", he wrote.
But the defence is likely to fall on deaf ears. Instead, students took drastic action outside the Book of Kells today, forming a picket around Front Arch, the Long Room Library and the Nassau St entrance to College.
ADVERTISEMENT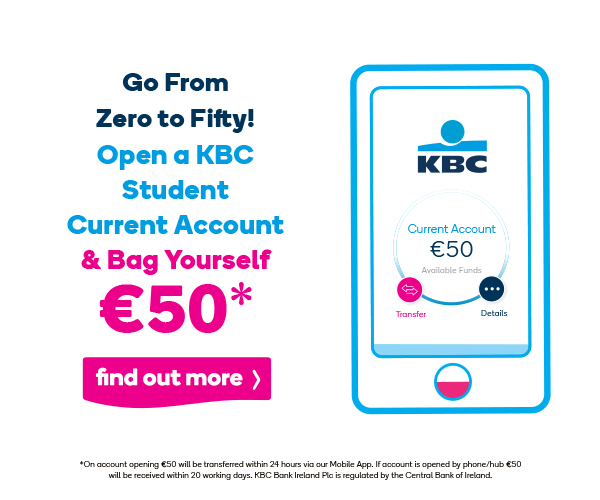 Morash already told The University Times that the introduction of fees was meant to make the system fairer. "So, rather than headlines reading 'Students Charged More', a more accurate headline would be: 'Students to Pay Less'", he said.
As the afternoon continued, students moved to form a human barrier outside the Book of Kells, preventing tourists entering. The Book of Kells is something students have fixed on as a riposte to Trinity's introduction of supplemental exam fees. The action today is both symbolic and, potentially, effective – students have constantly attacked Trinity for caring more about tourists than students themselves.
From a megaphone, Trinity College Dublin Students' Union (TCDSU) President Kevin Keane shouted: "We're here because this University had been pissing all over us."
From the steps of the Old Library, students shouted: "Paddy in your ivory tower, this is called people power."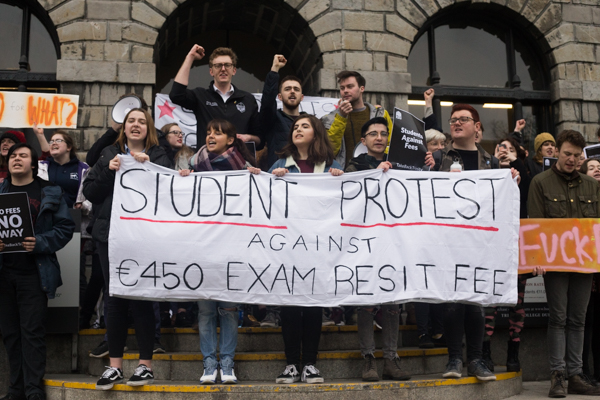 "Clearly the new charge may result in financial hardship for some students. We want to prevent this. For this reason, we will automatically exempt Trinity Access Programme students and Higher Education Access Route students from the new charge, and Board has made funding available to the Senior Tutor to deal with cases of financial hardship which might arise as a result of the decision", Morash wrote.
Over 50 students congregated outside the building, with banners and placards. This is the first direct protest on campus, against Trinity itself, in several years and marks a low point in student-College relations.
If recent years have seen gripes and concerns over funding and commercialisation litigated at Board level, the last few days have seen a remarkable shift in tactics from TCDSU, which faced pressure for radical action following the failure of a preferendum on supplemental fees to stave off the new €450 flat charge.
Student protesters gathered at Front Arch first, blocking the door for members of the public, who were seen physically pushing students. Security then closed the main gate at College Green to prevent interaction between student protesters and the public. TCDSU President Kevin Keane and Welfare Officer Damien McClean gave rousing speeches in front of Front Arch and were leading chants.
The Book of Kells is one of Dublin's most popular tourist attractions, with 454,000 people visiting the exhibition last year. For the last several years, the College has increased its efforts to attract tourists and boost visitor numbers, creating a new visitor centre and renewing its focus on commercialisation.
Chants of "the students, united, will never be defeated!" and "take back Trinity!" could be heard echoing across campus, as students and tourists engaged in at times aggressive altercations. Under the Arch, students sat on the ground, refusing to move, though after a while, when people started walking over them to exit through the gate, the protesters stood. TCDSU Education Officer Alice MacPherson encouraged students to link arms to effectively block the entrance.
Today's action is unlikely to be the last such demonstration on campus. The anger at College has been fuelled in recent days by the news that Trinity was also considering an increase in rent for on-campus accommodation.