Frozen fees for current postgraduate and non-EU students would wipe €2.6 million from College's projected earnings, Trinity's Chief Financial Officer Ian Mathews has warned.
Documents, circulated ahead of a high-stakes meeting of the College Board tomorrow and seen by The University Times, reveal Trinity's concerns about the financial impact of fee certainty. This proposal would see tuition fees remain fixed for the entirety of a postgraduate and non-EU undergraduate degree and was a key demand of the Take Back Trinity campaign.
In the document, compiled by Mathews, it states that the modelling is based on a situation where "fees for these cohorts are increased by 5% for new students only with no increase in fees for current students. There will then be a 3% increase per annum for all students thereafter".
ADVERTISEMENT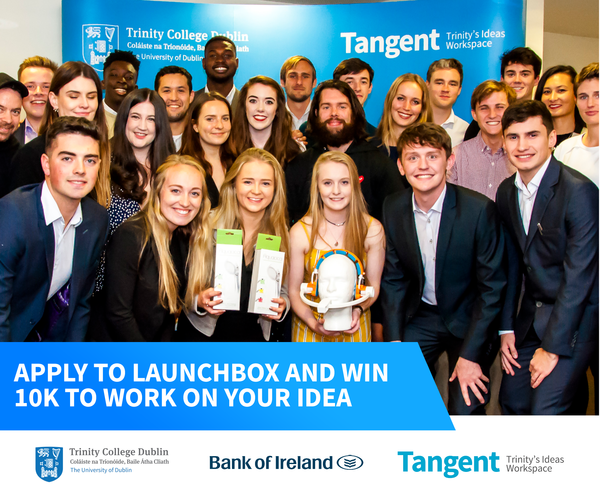 In the first year of its implementation, the loss from current students progressing into next year keeping the same level of fees would amount to €1.35 million. By 2021, the cumulative loss incurred by current students' frozen fees would amount to €2.6 million.
Last week, The University Times revealed that Provost Patrick Prendergast was open to conceding to fee certainty.
Postgraduate students have been fighting against a five per cent fee increase since it was first passed in October. The increase was passed by the Finance Committee – which had been given powers to raise fee levels by the College Board in previous years. The president of Trinity College Dublin Students' Union (TCDSU) is the only student voting member on the Finance Committee, while the Graduate Students' Union (GSU) president sits on the committee without a vote.
The GSU has been a key supporter of fee certainty, lobbying College to introduce it. The proposal, The University Times revealed last week, has attracted the support of the Dean of Graduate Studies, Neville Cox.
While the protests and occupations in response to Trinity's now infamous decision to introduce supplemental exam fees have been a considerable embarrassment for the College, Trinity's senior officials have repeatedly made clear the university's precarious financial position, while in the past Prendergast has criticised the government's sluggish response to the higher education funding crisis.
The document notes, however, the costs of not introducing fee certainty for non-EU undergraduate and postgraduate students. "There is a risk of further ongoing student protests and unrest if this proposal is not adopted", Mathews notes.
The document also notes that "there is a risk of reputational damage through both mainstream and social media e.g. through media commentary, graduate feedback, etc".
The document is sure to bolster the confidence of the Take Back Trinity campaign, which has made targeting revenue from tourists a key part of its protest strategy. The document notes College's concerns of a "negative impact" to Trinity's commercial revenue streams if the proposal is not adopted.