Today, students took to the cobbles of Front Square to make their anger felt. Tonight, they took to social media.
The target was Trinity's rating on its Trinity College Dublin Global Facebook page. After an onslaught of negative reviews, Trinity students managed to drop College's rating to 1.5. At the time of publication, there were 209 one-star reviews.
Students didn't mince their words. TCDSU Disability Officer Laura Beston wrote: "I thought you cared. You roll out access programs, allowed me to ever enter your college with my low points through the DARE system and promised you'd care. But the sad reality after two and a half years here is that you don't."
ADVERTISEMENT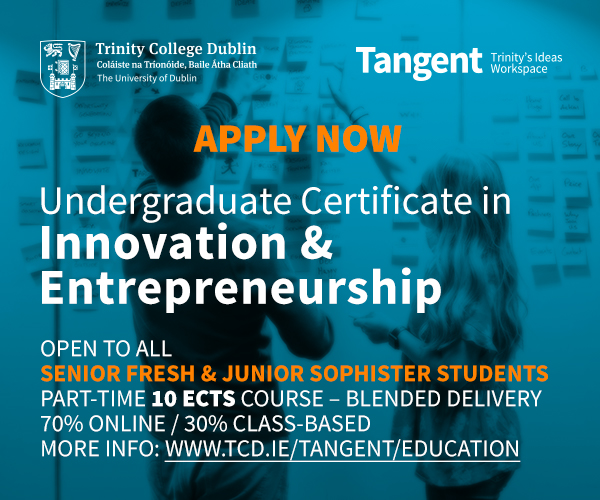 Former TCDSU President Kieran McNulty said: "This is a university that increases international student fees year-on-year and won't accept arguments that this is unfair. If you fail an exam, you'll now be charged 450 euro to retake the exam (no matter if it's 1, or 5). Quite disappointed."
Another student, Megan Irwin, wrote: "Student welfare is Trinity's last priority. From my own experience if you can't hand over the cash, or in anyway ask for help with this, you're nothing but a nuisance."
In an email statement to The University Times, Trinity College Dublin Students' Union (TCDSU) President Kevin Keane said: "For years, Trinity has been focused on turning the University into a exhibit for tourists – far more care and attention has been spent on the visitor experience than that of the student. "
"Equally, it has prioritised the recruitment of international students as the most lucrative and vulnerable revenue stream available to them, with no regard whatsoever to what happens when they actually arrive to college. Once they've paid up, they are of no further use or interest to the powers that be", he added.
The anger over the introduction of a €450 flat fee for supplemental exams has dominated discussion in TCDSU over the last few days. Today, students protested outside House One, while Keane has promised more radical action to come.