On Saturday afternoon in Santry, Dublin University Ladies Hockey Club (DULHC) beat Ards Ladies Hockey Club, who currently sit in sixth position in the EY Hockey League (EYHL). With only a few games left in the season, every point counts and Trinity did very well to beat a team they had lost to by two goals earlier in the season.
DULHC started the game strongly, with captain Niamh Sweeney getting into a great position and smacking the ball just wide. Seconds later, Sweeney found herself in an equally promising position, this time teeing up Ellie Noone who tapped the ball home. Ards had plenty of possession for the rest of the half but lacked attacking venom. Near the end of the quarter, Trinity's keeper Carolyn Crampton pulled off a phenomenal save to keep her team ahead.
The second quarter continued in the same vein with Ards seeing a lot of the ball. Five minutes into the quarter, Crampton pulled off another great save. The visitors were visibly irritated at their inability to score, with some of their players voicing their frustrations at one another. Trinity finished the half with four consecutive short corners, none of which they could convert.
ADVERTISEMENT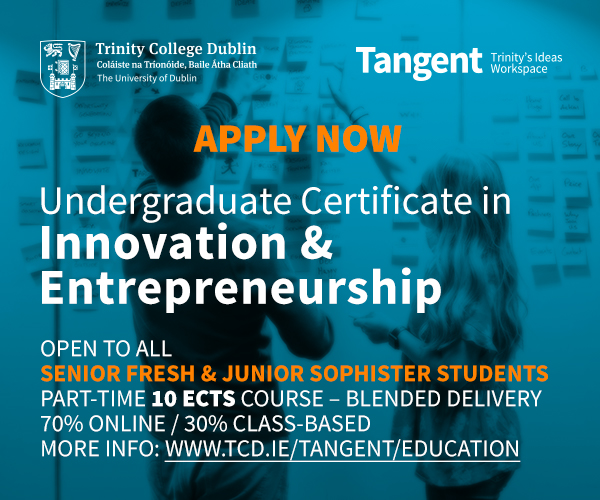 The second half was similar to the first, with Ards monopolising possession and Trinity doing most of the defending. DULHC kept their noses in front thanks to some top-class saves from Crampton. With a few minutes to go in the third quarter, DULHC got their second goal of the game. This time Noone setup Sweeney, who smashed the ball past the right shoulder of the Ards keeper.
DULHC were mainly focused on closing out the game for the last quarter. Ards still struggled up front despite plenty of possession, their efforts scuppered by a rock-solid Trinity defence. Trinity had a couple of opportunities to go three ahead, but in the end the game finished 2-0 to the home side.
This win is massive for Trinity's season. It puts some much-needed distance between them and Monkstown, who will be guaranteed relegation if they stay rooted to the bottom of the table. DULHC also put themselves in touching distance of Pembroke Wanderers, who sit one point and one place higher, in eighth.
If DULHC can get a couple of results from their last five games, they have a good chance of edging past Pembroke, who are now only one point ahead of them in the league. If they stay in second last, they will have to fight it out in a playoff to stay up. Nevertheless, this win makes Trinity's chances of staying up in the EYHL look a lot rosier.