Tonight's hustings proved bruising, but not insurmountable for the JCR presidential candidates. Faced with a critical audience, candidates were well grilled in one of the most daunting parts of the campaign.
BESS student Ben Cummins reiterated his commitment to finding accommodation for students, while reminding the audience of the emphasis he has placed on the incoming Trinity Education Project, asserting that "College is changing and the JCR needs to change with it" . The only candidate to discuss this topic, Cummins came across as informed and prepared, citing discussions with Trinity College Dublin Students' Union (TCDSU) Education Officer-elect Aimee Connolly and plans to "get everyone here learned up about what TEP is".
Cummins clearly knew his stuff, but was tested by a rather frosty audience. He received three separate questions about the viability of his plans to allocate money to Halls-based clubs, and a mistaken statistic of attendance at this year's consent workshops was greeted with heckling corrections from the audience. In spite of this opposition, however, Cummins seemed to hold his nerve.
ADVERTISEMENT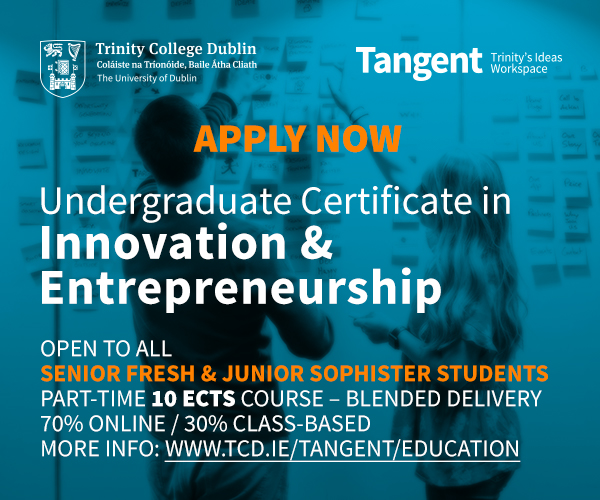 The same can be said for his opponents, with law student Meabh Ní Raghallaigh and theoretical physics student Ciara Gilroy offering similarly solid performances. While Gilroy failed to keep to the alloted time with her speech, she offered a succinct discussion of her manifesto points. Beginning her speech with a story of her own arrival in Halls, she pledged to encourage "everyone to feel like they are included in Trinity Hall".
During questions, Gilroy rejected all assertions that the JCR is inaccessible to residents. It's a common complaint in Trinity Hall and Gilroy said that it's a problem that residents, rather than the JCR, must solve.
Ní Raghallaigh, meanwhile, discussed her experience, which includes a position on this year's Halls Ents Committee. While all three candidates engaged well with the crowd, Ní Raghallaigh was perhaps the candidate who got the best reception, being greeted with a large cheer from the audience. She spoke of plans to "open up Halls to the Rathmines community" and promised to tackle binge drinking in Halls. She was also perhaps the most fluent on the issue of consent, telling students the importance of emphasising the message year after year. "Messages can be lost, messages can be forgotten, the posters fall down and no one puts them back up", she said.
Despite Ní Raghallaigh giving the strongest answer to this question of consent, concrete plans to deal with issues of sexual harassment and sexual assault were notable by their absence, with all three candidates instead making vague points.
Both Ní Raghallaigh and Gilroy spoke of the importance of making Oldham House more of a student space, with candidates admitting that their ideas overlapped. Indeed, while individual approaches and focuses set the candidates apart, their responses to some of the main student issues were at times indistinguishable.
While there were no major shocks this evening, the candidates will likely be relieved that hustings is over. With a large, engaged and attentive audience and three capable, popular candidates, the JCR president race looks set to deliver some excitement to Dartry over the next three days.