Provost Patrick Prendergast is now open to conceding fee certainty to postgraduate students, The University Times has learned.
A person familiar with the discussion between Trinity College Dublin Students' Union (TCDSU), the Graduate Students' Union (GSU) and Trinity's senior management, speaking on the condition of anonymity due to the sensitive nature of the discussions, said Prendergast was now open to fee certainty for multi-year postgraduate students and non-EU students.
Fee certainty – which would see tuition fees remain fixed for the entirety of a postgraduate degree – has been a core demand of the Take Back Trinity campaign. The University Times previously reported that Prendergast has in the past been sceptical about the idea of fee certainty.
ADVERTISEMENT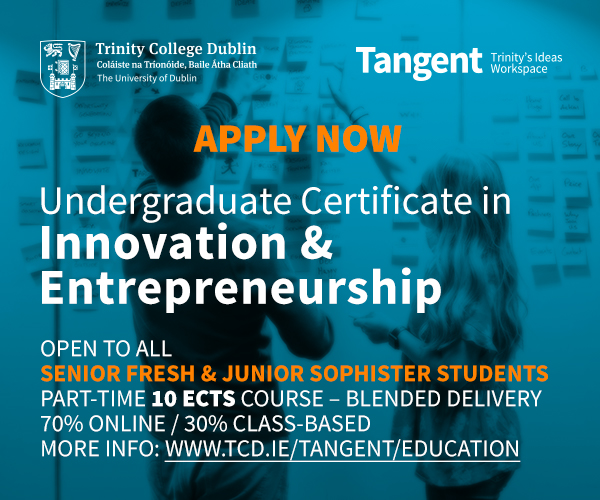 The Graduates Students' Union has made fee certainty – which is common in numerous universities in the UK – a core plank of its lobbying efforts in the face of a five per cent fee increase for postgraduate students.
Speaking to The University Times, GSU President Shane Collins said: "We've been discussing things this week. Things have been quite pragmatic and [the Provost] has been quite good in talks."
"That's progressing in a positive way and it's good to see that College is responding to what students have to say", he added.
The Dean of Graduate Studies, Neville Cox, has also endorsed fee certainty. In an email to the GSU, obtained by The University Times, such a proposal, he said "skilfully achieves the aims of the university (to ensure that revenues are increased) and of the students (to ensure that they know in advance what their financial exposure is). I would support this unreservedly".
Speaking to The University Times, TCDSU President Kevin Keane said: "The union's meetings with the Provost over the past couple of days have been very productive. His attitude to fee certainty for non-EU undergraduate and postgraduate students, and to supplemental exam fees as well, has unquestionably evolved."
The Take Back Trinity campaign has three main demands: a full reversal of the decision to introduce supplemental exam fees, that there is a freeze on postgraduate and non-EU student fees and that there is no increase to on-campus accommodation prices.
Movement by Prendergast on this issue is significant for the Take Back Trinity campaign. While Prendergast has publicly expressed his willingness to negotiate and listen to students, following days of protest and the occupation of the Dining Hall, a change of mind on the issue suggests a willingness by Trinity to take the campaign's three demands seriously.