Years after it was initially proposed, the Technological Universities Bill completed its journey through both houses of the Oireachtas last night as the Seanad approved its contents.
The bill, which will see a radical overhaul of several of Ireland's institutes of technology, will now be signed into law.
It will see the creation of four technological universities across the country.
ADVERTISEMENT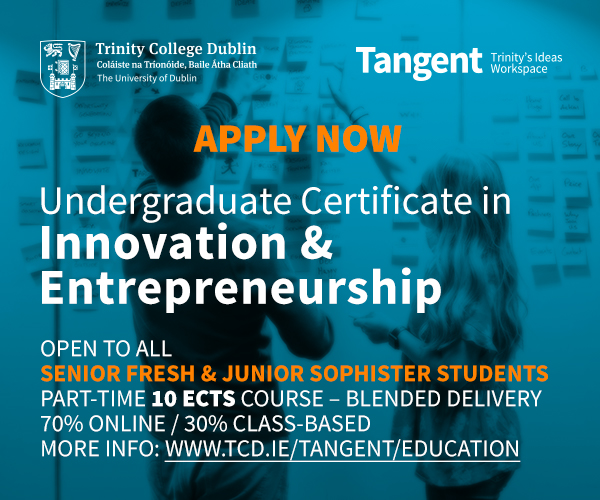 Dublin Institute of Technology (DIT), Institute of Technology Blanchardstown (ITB) and Tallaght Institute of Technology (ITT) are due to be brought together. TU4Dublin, as the project is known, is the most advanced on the road to becoming a technological university.
Elsewhere, Waterford Institute of Technology (WIT) and the Institute of Technology Carlow (ITC) will unite to form the Technological University for the South East. The Connacht Ulster Alliance will be created when the Institute of Technology Sligo (IT Sligo), Letterkenny Institute of Technology (LYIT) and the Galway Mayo Institute of Technology (GMIT) are merged under the bill. The Munster Technological University will be formed by Cork Institute of Technology (CIT) and Institute of Technology Tralee (ITT).
In a press statement following the bills successful transition through the Seanad last night, Minister of State for Higher Education Mary Mitchell O'Connor said that the bill "is a transformative piece of legislation".
"The legislation when enacted will underpin the development of a new type of higher education institution, building on the strengths and mission of institutes of technology to develop world class technological universities", she said.
CEO of the Technological Higher Education Association Joseph Ryan said in a press statement that the bill "marks a step change in the development of the technological higher education sector with the realization of an even more exciting and diversified higher education landscape in this country".
Highlighting the work done by institutes of technology up and down the country, Ryan said that it "will add to the existing diversity evident within an already strong technological sector and THEA most warmly welcomes this development".
The final stages of the bill have passed quickly after a slow start. After initially being proposed in 2015, delays meant that the bill has only reached the final stages of the legislative process in the last few months. The Dáil approved the bill at the end of January and yesterday's decision means that it should be signed into law soon. It remains to be seen, however, when the process of forming the technological universities will begin.
Speaking to The University Times previously, the Project Manager for the Connacht-Ulster Alliance Dr Perry Share admitted that it could be a while before the west gets a technological university.
"Realistically speaking, it's going to be a while before Sligo and the IT's achieve technological university", he said.