They say life is toughest at the top. This, it is becoming ever-more apparent, is especially true for Trinity's men's basketball team. They slipped last night to an alarming fourth defeat in a row in the Division 3, the side's seventh in eight games, against a wily and determined Swords side. The worst of it? It was utterly avoidable.
Trinity began with verve and precision, belying the side's recent form. After three minutes, captain Manus Darby had made a number of successful dribbles, Robbie Fidgeon Kavanagh had landed two sumptuous three-pointers and Louis Siebenaler was looking typically dangerous. Their visibly older opponents were looking stretched. Quick passing and sharp movement was allowing Trinity to cut through the Swords defence, and the gulf in quality looked evident.
It did not last. Within minutes, Swords had hit back, thanks in turn to some excellent playmaking from Jarek Bugalski and some flimsy Trinity defending. Trinity's attacking became less potent as the visitors' became sharper. Their physicality was notable, their speed in transitions even more so. A superb basket from Ian Gray put them in the lead with seconds remaining in the first quarter.
ADVERTISEMENT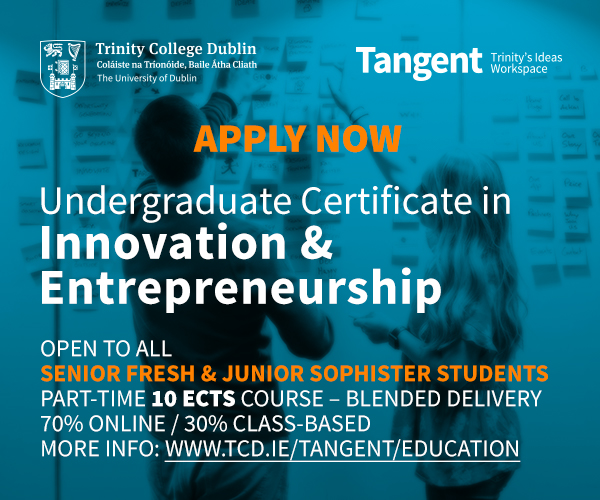 If the disparity in technique was apparent, this was not reflected in the scoring. It was a strange second quarter, with Trinity's attempts at intricate passing coming unstuck in the face of forceful Swords defending. Trinity's scores, increasingly, were coming from free throws, a less reliable source of points than open play. At the other end, Sean Collier's throwing was almost unerring, and helped Swords retain their lead. Siebenaler looked vibrant, Luke Gaughan too, but the combination of Bugalski and Collier was proving difficult for Trinity to stop. It was simple, but it was brutally effective, and despite some clever play from Trinity the visitors led 35-32 at the break.
The more youthful students emerged from the break playing with an intensity which had not characterised much of their play in the second quarter, and claimed the upper hand thanks to some excellent shooting from Fidgeon Kavanagh, who showed some impressive sleight of hand, and Gaughan consolidated the lead with an impressive layup.
It was tit-for-tat in the final quarter, with Trinity becoming bogged down once as the visitors failed to let go of their coat-tails. Trinity could undoubtedly have shown better game-management, but Swords deserve credit for the sheer stubbornness of their play. It was a similar story all the way through. Krzysztof Wojtas contributed to the away side's tally, but overall the gameplan was simple: Bugalski to Collier, Collier to the basket. Nevertheless, with just under a minute to go, Trinity had the lead, by two points. Attempting to run the clock down, they were penalised for time-wasting and with 15 seconds remaining, captain Mike Lacey landed a huge basket to level the scores and send the game into overtime.
The five minutes of overtime saw tensions ratcheted up further still. In the end, it came down to whose shooting was better, and here Swords thrived. Trinity were, in truth, poor at the basket, and it was enough for Collier and company to widen the gap to six points with under a minute to play. Some valiant last-gasp play from Trinity, including a spectacular three-pointer from Peter Coogan, was not enough, and when Collier was bodychecked in the D with seconds remaining, Bugalski sank to the floor, arms outstretched, the game secure.
It was yet another disappointing night for Trinity, a spectacle that has become all-too-common in recent weeks. Thanks largely to impressive early-season form, Darby and his teammates are still in contention for the title, but they will need to pick up their performances – and quickly.