Today, with the College Board due to make a decision on supplemental exam fees, students took to Front Square, waving placards and posters, to make their voices heard.
The meeting of Board today is a crucial moment for a campaign that has, in recent weeks, forced Trinity to reconsider supplemental exam fees in the face of widespread student anger and opposition.
Provost Patrick Prendergast, who came to House Six last week for negotiations with Trinity College Dublin Students' Union (TCDSU) and the Graduates Students' Union (GSU), has come around to the idea of a fee freeze for postgraduate and international undergraduate students, The University Times reported last week.
ADVERTISEMENT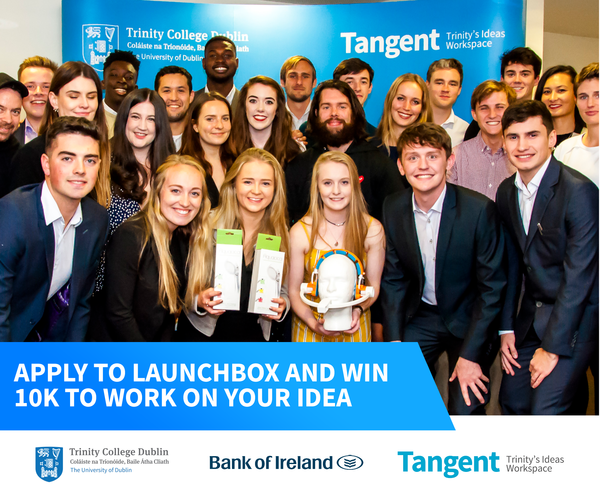 At the meeting today, Board will be asked to reverse the decision to introduce supplemental exam fees and meet the three demands of the Take Back Trinity campaign: a full reversal of the decision to introduce supplemental exam fees, that there is a freeze on postgraduate and non-EU student fees and that there is no increase to on-campus accommodation prices.
Such a decision would be a huge victory for students, who through occupations, protests and online trolling have attracted outpourings of support from students and staff in various universities, as well as hundreds of Trinity alumni.
A reversal of the Board decision would also be historic. Never in recent years has such sustained student anger brought Trinity's senior management back into negotiations. It was only a few weeks ago, even as students occupied the Dining Hall, that Vice-Provost Chris Morash was suggesting the anger was misguided.
With exams on today in the Public Theatre, commonly known as the Exam Hall, today's protest was silent. Dozens of students gathered in stony silence outside House One, where the meeting of the College Board is taking place.
Last night, The University Times reported that Trinity's Chief Financial Officer, Ian Mathews, will warn Board today that introducing fee certainty for current postgraduate and non-EU students would wipe €2.6 million from College's projected earnings.