With Storm Emma having wreaked havoc on the country's sporting calendar last weekend, Santry Sports grounds played host to its inaugural athletics event on Saturday, as the rescheduled Irish Universities Athletics Association (IUAA) Cross Country Intervarsities came to Dublin.
Competitors were greeted by the final remnants of Storm Emma in the form of some stubborn lingering snow deposits, piled somewhat haphazardly across the grounds, as they arrived to Santry on what was otherwise a pleasant sunny afternoon in North Dublin. However, the effects of the last weeks weather had lasting effect on the course, as the ground, noticeably heavy underfoot, provided an additional challenge for the athletes as proceedings kicked off with the traditional fire of the starting pistol.
Faced with the dual challenge of both organising and competing in the event, under what could generously be termed "unusual weather patterns", Dublin University Harriers and Athletics Club (DUHAC) might have been forgiven had they produced a somewhat lacklustre performance. However, lead by captains Clíona Murphy and Rory Owens, the club cultivated some superb performances.
ADVERTISEMENT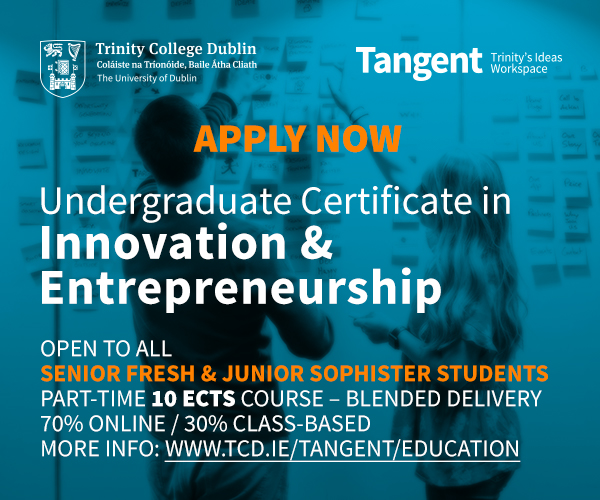 Having successfully defended her national title in Abbotstown in November, Institute of Technology Tralee's Shona Heaslip led from the beginning in the Women's 5k, as she stormed to a hugely impressive victory over an accomplished field in a time of 17 minutes, 56 seconds. She was closely followed by Dublin City University's (DCU) Una Britton on 18.06, and University College Cork's (UCC) Jessica Coyne on 19.01, who had kept pressure on the Kerry woman throughout the race.
With strong performances delivered across the board, leading the way for DUHAC was Sorcha Mc Allister, who finished in fourth place overall, narrowly missing out on a well-deserved medal, while club Captain Clíona Murphy also performed well to place seventh. With DCU winning the event overall, DUHAC's female athletes claimed a fitting reward, finishing in third place, narrowly behind UCC.
In the men's 8k, Damien Landers claimed National University Of Ireland Galway's (NUIG) first win in the cross country competition since Paul McNamara in 1998-99. He was followed by University College Dublin (UCD) duo Tom O'Keefe and Paul O Donnell. While the Trinity men failed to place highly, numerous runners produced strong performances, with Donnel Farren leading the way for the hosts. Overall honours went to Dublin City University (DCU), followed by UCD in second and NUI Galway in third.
Speaking to The University Times following the racing, club Captain Clíona Murphy was delighted with the day's events. "I'm really happy with how today went. The course was really good, it was a really good cross-country course. Everyone was commenting on how suitable it was. Great turnout from all the other teams despite the change in date. So we had to transfer from last week to this week due to the snow. But still a great turnout, especially in the men's race, really high quality."