This week, former Trinity College Dublin Students' Union (TCDSU) presidential candidate Sean Ryan was told by the Junior Dean, Tim Trimble, that "there was no case to answer" with respect to complaints of sexual harassment made against him.
However, it is worth questioning why Trimble came to this conclusion.
It should be noted that the College's policies and rules around this sort of behaviour are primitive, in the sense that the powers they give the Junior Dean are insubstantial. And given the criterion by which we judge this kind of behaviour seems to be constantly shifting, it does not mean what was alleged was not inappropriate – or even that it shouldn't be defined as sexual harassment.
ADVERTISEMENT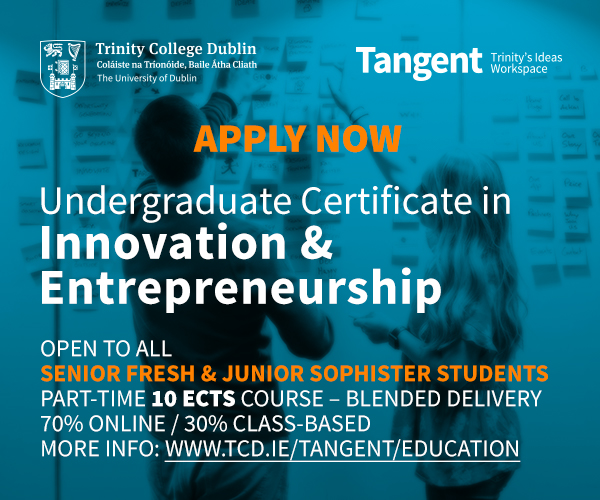 The report of the alleged sexual harassment rocked the campus for days and caused a lot of pain for many students. Ryan's supporters have been holding Trimble's findings up as some sort of triumph, but there is no victory to be had here. No-one is walking away from this unscathed.
Though Trinity News's reporting of the story could have been more refined, the aftermath of the piece shows that candidates for TCDSU elections, or any position of power, should expect to be scrutinised, whether that be on their current stances or past actions. In the post-Weinstein era, women have shown that they will no longer put up with this sort of behaviour, regardless of whether the Junior Dean considers there is a case or not.
The reactions of those using this "victory" to justify actions towards others in the aftermath of the Ryan allegations are indicative of an antiquated and categorically Trumpian outlook on women and the media. Now, we need to learn how to challenge those seeking powerful positions and fight against sexual harassment in all spheres.
Let's be clear: Trimble's findings mean only that the allegations against Sean Ryan did not breach College's disciplinary rules. They do not mean that a series of sexually explicit Facebook messages and snapchats were not sent to the woman in question and they do not mean that Ryan is not guilty of anything – even if it's just unacceptable behaviour for a potential TCDSU president.
Chair's Note: An earlier version of this editorial referred imprecisely to issues regarding the way College handles sexual harassment. It has since been amended.
---
Note: This article was edited at 21.30 on 25/11/2018 in response to a legal complaint by Sean Ryan.