For the second time in less than a week, students have shut down Front Arch and the Book of Kells with Nassau St also being shut down as part of direct action against supplemental fees.
Over 60 students forced the closure of Front Arch once more today as anger over supplemental exam fees shows no signs of dissipating. With the door onto College Green closed, students were left chanting inside the College. However, loud in voice and size, the crowd could easily be heard on the street outside.
Dividing themselves between Front Gate, Book of Kells and Nassau St, this is the first time that the two main entrances of the west side of the College have been picketed and shut down. One person, before the picket was closed, was seen crawling under the picket at Nassau St.
ADVERTISEMENT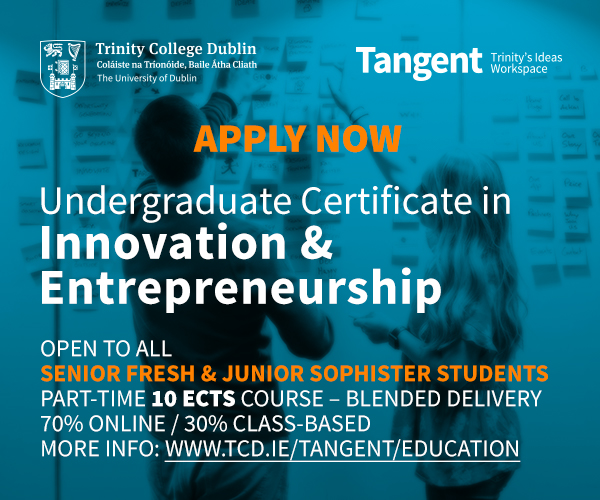 Students could be heard chanting "can't pay, won't pay" and "take back Trinity".
The campaign has gathered momentum in recent days with several national media outlets picking up on the protests within the College.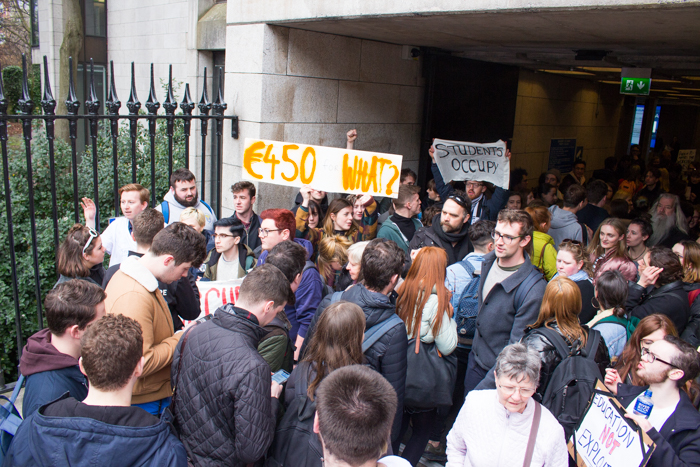 While initial protests gathered a small, dedicated group of students, each passing demonstration has grown in size.
The forced closure of these key three spots in Trinity follows the ongoing occupation of the Dining Hall. Since 10am this morning, students gathered in the building, refusing entry to anyone who wasn't part of the Take Back Trinity campaign. The occupation has also forced the cancellation of Commons tonight, with Scholars and Fellows receiving an email telling them that Trinity "will not be in a position to serve Commons tonight".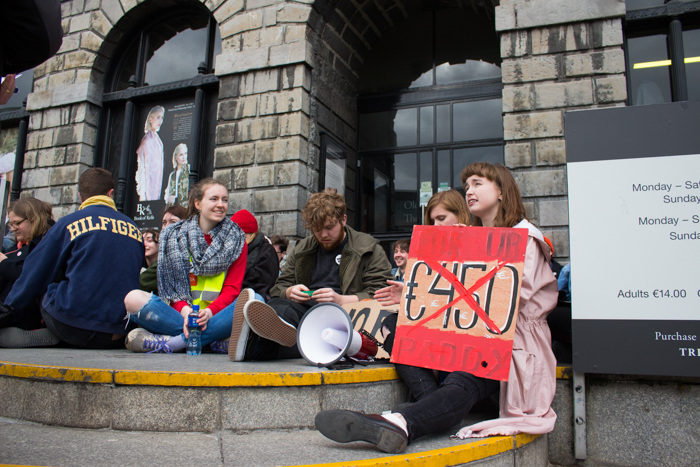 This afternoon, hundreds of students gathered outside the Dining Hall steps to listen to speeches from Trinity College Students' Union (TCDSU) President Kevin Keane and public figures such as People Before Profit TD Richard Boyd Barrett and Sinn Féin senator Paul Gavin.
"It's great to see that student resistance is rising. To my mind, this not just a fight against fee increases. There should be no price tag at all", Boyd Barrett said.
Gavan also addressed the rally: "You are not cash machines, you are the future of our country. How dare they decide that they can just rip you and your families off."