Several members of Dublin University Hockey Club (DUHC) and Dublin University Ladies Hockey Club (DULHC) have been called up to the Irish Universities men's and women's squads for a two-game series against Scotland next month. For the ladies team, Issy Delamer, Erika Markey, Jenny Long and Rachel Burns made the squad, with Ailish Long named as first reserve. Sally Campbell and Aine Ryan, who technically compete for Dublin Institute of Technology (DIT) at college level but represent DULHC in the EYHL, were also named. Rory Nichols and Eoin Buttanshaw were selected for the men's side. Wilf King was named first reserve.
The news was announced on Monday, after trials at the weekend. In an email statement to The University Times, Captain Rory Nichols stated: "The selection shows that we have some serious talent coming through the club and that the quality is there to keep the club moving forward. We wish them all the best in the upcoming series and would encourage anyone who can to get to the games out in Stormont to do so and to support the growth of international college hockey."
Speaking to The University Times by email, Long, co-captain of the team, said: "We're absolutely delighted for the girls who have been selected to travel with the Irish Universities team to Belfast this year. It's a huge achievement for the club to have 6 out of the 18 girls selected playing for Trinity in the EYHL. Playing for the Irish Universities team is one of the criteria for the girls to receive a hockey pink so it's great to see so many players in the club at such a high standard."
ADVERTISEMENT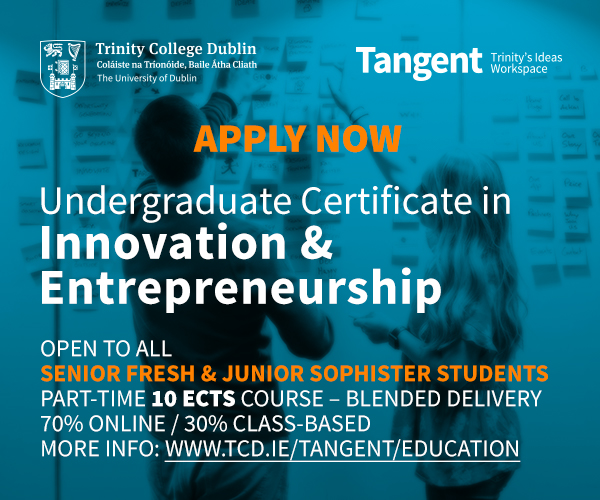 The news comes in the midst of mixed seasons for Trinity's hockey clubs. DULHC have struggled slightly in their first season in the top flight of Irish hockey. They currently sit second from bottom of the table. The side did, however, boost their chances of survival at the weekend with a 2-0 win over Ards.
Inconsistency has been a key feature of the men's side's season, with some excellent wins undermined by a number of frustrating defeats. This weekend, the side, coached by Nasir Munir Chaudry, lost out 3-2 to Rathgar. DUHC sit seventh in Division 1 of the Leinster League.