Michael Silvester is not one to tout his own talent. In fact, at first glance, one might be surprised that this humble and well-spoken student is currently one of Irish rugby's brightest starlets. His dazzling footwork and electric pace have helped him scorch over the whitewash for seven tries so far this season in the Ulster Bank All-Ireland League (AIL) for Dublin University Football Club (DUFC). On top of this impressive feat, he is set to represent Ireland at a second Junior World Championship this summer as one of Ireland's leading lights, a rarity in the high-stakes environment of international sport.
His on-field skills are well-documented at this stage. Starting fullback for the Irish under-20s in the current Six Nations campaign and a key player for DUFC in the AIL, sports websites are awash with articles singing the praises of the Trinity man. But outside the white lines, and behind the pace, power and try-scoring, what makes the former Clongowes man tick?
A second-year BESS student, Silvester certainly has more talent, drive and commitment than he's willing to admit. He explains that he rises at 6.20am four mornings a week to hit the gym before a further early-morning training session with the Leinster sub-academy at Donnybrook, all before heading to college and training in the evening with DUFC twice a week. For Silvester, this is normality – "I wouldn't say that I do anything particularly different, I think, to what the other guys who are playing at a high level are doing".
ADVERTISEMENT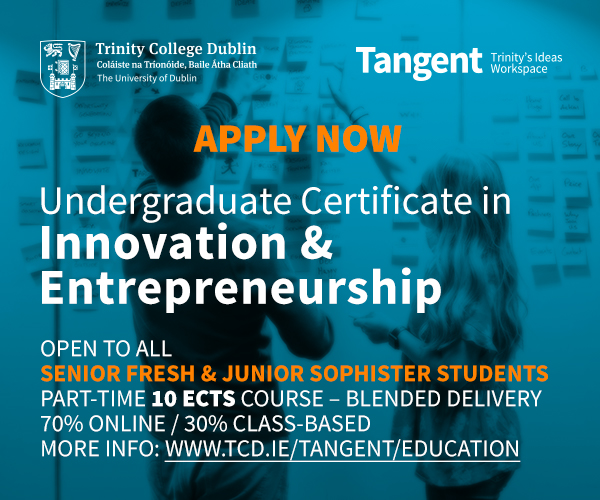 I just love playing rugby, and I just go out and try and have fun and play the best I can
How does he find the motivation to maintain such a hectic schedule? The answer is simple – rugby is a labour of love for Silvester. "I just love playing rugby, and I just go out and try and have fun and play the best I can."
Yet trying to reconcile the dual responsibilities of being an Irish international and a college student in the midst of the Six Nations is another matter altogether. Understandably, the exciting fullback doesn't see too much lecture-hall action in a match week: "During match week you wouldn't get into college much. We stay in camp, at the Sandymount Hotel."
Elaborating on his match-week routine, he explains that his preparation begins on Mondays, where "we'll do a bit of video review from the previous game. While you're in camp, Tuesday would be the tough training session, you'd maybe have two tough sessions on a Tuesday. We get most of the work done on the Monday and the Tuesday, and everyone goes home on Tuesday night". Silvester explains that his short midweek break offers his coursework a pathway into his routine, before a return to camp on Thursday for a "light captain's run" that involves "walkthroughs and planning the defence".
Match-day Fridays are peppered with nerves ahead of a late kickoff. Luckily, the long wait is interrupted by one of the Silvester's favourite moments before the match: the presentation of the evening's match jerseys, often a late source of inspiration before heading into battle. "For the last game, it was Garry Ringrose [presenting the team kit], and he was part of this setup three years ago. It's really exciting."
How does it feel then, under the Friday-night glare of the crowd, the television crews and the microscope that accompanies every match at the international level?
"Playing in front of a big crowd, and playing against guys from other countries who all want to be professionals, they're all the best guys from their country so it's a pretty big step up. A lot of guys from Italy and France are really big guys, so it's a step up for us to try match them physically."
Indeed, matching these countries has proved to be Ireland's toughest task thus far in the Six Nations. Last week's victory over Italy provided a much-needed morale boost after a single-score defeat to France, which showed more than a few flickers of Ireland's potential to better their French counterparts and World Cup opponents this summer. Silvester is in no hurry to deny that the prospect of settling that particular score is an inviting one.
"We've got France in our group so it's a good chance to get another crack against them. We felt pretty disappointed after the French match, we really showed we could put it up to them in the second half."
Silvester's focus never deserts him. He already has one eye on Ireland's next assignment at home to a promising Welsh outfit, and stresses Ireland's need to improve on their opening performances in this year's tournament. He's wary of looking too far into the future towards the summer's World Cup, eyes fixed firmly on the here and now: "The Six Nations is a huge deal itself. We don't want to neglect that by thinking about the World Cup, the Six Nations is a big tournament and we'd love to win that."
Silvester does not find it difficult to tune out the mounting press and fan speculation about Ireland's summer prospects. "It's pretty easy [to focus]. The coaches drill that into us. For the past couple of months we were only thinking about that first French game."
The Dubliner singles out a start in the first game of the Six Nations as one of the proudest moments in a fledgling career, alongside being named in the squad for last summer's under-20 World Championships in Georgia. In reaching such heights, Silvester has reaped the rewards of work which began in his early days playing mini rugby in its Ballsbridge heartland.
"My dad played rugby for Wanderers, so first off he would've brought me down to play mini-rugby there", he says of his beginnings in the sport. "Then I went to St Michael's, which is a pretty big rugby school, I would've played rugby there. I played a couple of other sports when I was younger, and then I moved to Clongowes when I was in second year, and then I guess that's when I just mainly focused on playing rugby. In Clongowes, a lot of people love their rugby down there, it's very easy to become really into it."
On his background in rugby, Silvester is characteristically modest once again. He dismisses the suggestion that he must have shown signs of his potential throughout his passage from mini-rugby to the Leinster Junior and Senior Cups.
"I don't think I would have been one of the best players on the team. I would've mainly been on the first team, but I would never have been the star of the team. I really only started, I think, playing my best rugby when I left school and came to Trinity."
I don't think I would have been one of the best players on the team. I would never have been the star of the team.
Has his new college lifestyle, aided by College's Sports Scholarship programme, played a role in this? Silvester agrees that support from Trinity Sport has been instrumental in managing a difficult workload and the small matter of his rugby commitments, but is also keen to stress the positive impact that DUFC's expansive and exciting style of play has had on him.
"The way Trinity play, it's very good rugby and it suits my game. It's really enjoyable … everyone plays their part. We play some fantastic running rugby and it's great to be a part of."
The future is certainly bright for Silvester. Caps for the Leinster A team alongside established stars like Jordan Larmour and Ross Molony have added to the wealth of experience he has already built up throughout his years as a Leinster sub-academy and Ireland under-18 and under-19 player.
His own assessment, however, is typically humble, focused and free from the distraction of over-exuberant long-term thinking: "I'll just try and do my best for the Irish under-20s in the Six Nations and the World Cup and then, if I'm lucky enough, hopefully get offered that Academy contract." Polite, professional and performance-driven, Silvester's mouth may not brag too loudly, but his feet most definitely do.