Dublin University Football Club (DUFC) were thoroughly beaten by a strong Balbriggan side in College Park this Sunday. With Trinity having no subs on the bench and Balbriggan bringing a full squad, it was never going to be easy, and so it was proven. After a bad first half and a much better second, Trinity lost 37-5 and bowed out of the Paul Cusack Cup.
The pressure on the Trinity tryline was relentless for the whole of the first half. Twenty-five minutes in, DUFC were already 20 points down and showing no sign of getting a score of their own. Balbriggan were not particularly clinical, but their ability to keep the ball alive and their kicking game carved Trinity's defence open on countless occasions. Trinity's backline had some purple patches, but never really looked like they would worry Balbriggan's tryline. By the end of the first half DUFC were 25 points down, and with the depth of Balbriggan's squad there was little hope of a second half comeback.
Balbriggan were quick out of the blocks in the second half, scoring a try almost immediately. Dearbhla Sheridan booted over the conversion. DUFC improved after this, retaining possession for long periods. Five minutes in, they got some points on the board thanks to a great try from Molly Boyne. Kayla Young also played well throughout, making lots of yards with some aggressive and direct running.
ADVERTISEMENT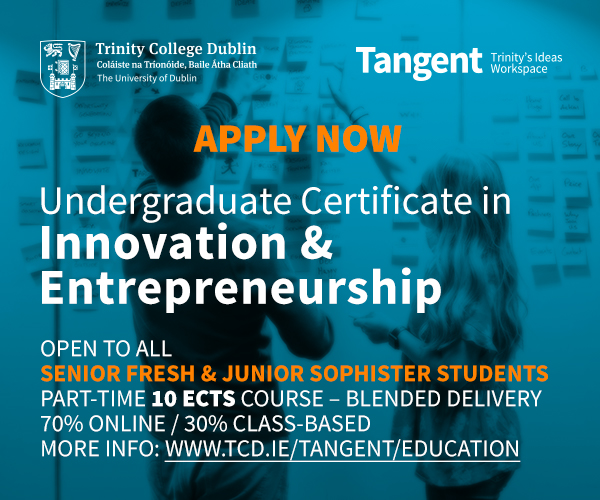 The hosts were unable to push on from here. Fifteen minutes later, Balbriggan extinguished any glimmer of hope with another try in the corner. The rest of the game was a dull affair with plenty of handling errors and indiscipline at the breakdown on both sides. Trinity showed some attacking flair but were slow to support the runner. The game finished 37-5 to the visitors.
Balbriggan were deserving winners and were never threatened by the home side. To be fair to DUFC, a barren substitutes' bench was a major hindrance, particularly as the game was 13-a-side. Furthermore, Balbriggan, runaway winners of Division 3 of the Leinster League, went into the game with a 61-point win under their belts from the previous round and seemed full of confidence throughout. DUFC improved as the game went on, but in the end, Balbriggan deserved to progress to the semi-final.
Correction: 18:30, April 15th, 2018
An earlier version of this article incorrectly stated that Kayla Young scored DUFC's try. In fact, Molly Boyne was the try-scorer.