Five minutes, that was all. A brief snapshot, deep in the second half, on one of those grizzly Santry Saturdays when it seems the rain will never cease and the final whistle will never come. Dublin University Ladies Hockey Club (DULHC) were losing 4-1 to a robust Pegasus side, having conceded two goals in as many minutes in the most frustrating fashion. They had looked the visitors' equal for most of the game and the goals were a sucker punch.
When Sally Campbell was fouled in the next play, it seemed she was just about fed up. Wheeling around, with almost comic exasperation, to remonstrate with a referee who had indulged what can be described, generously, as Pegasus's rather physical tactics, she looked every inch the Roy Keane-esque warrior in the centre of the park. Trembling with frustration, it was at this moment that she appeared to decide that enough was enough. Shrugging off, almost by force of will, several would-be challengers, she strode through midfield, drawing a reluctant defender before spraying an inch-perfect pass to Jennifer Long on the flank. Dispossessed. Pegasus ball. Never mind. Campbell immediately wrested back possession, pivoting and driving forward through the centre of midfield once more. This time Erika Markey was the recipient of another superbly weighted pass on a slippery surface. Robbed by a tenacious full-back. Campbell's hands thrown out again, apoplectic. What more could she do? What more could any of them do?
By the time Campbell finally grabbed the goal her performance deserved, sweeping a bobbling ball into the roof of the net, Pegasus had scored twice more. It was 6-2 when the final whistle blew on DULHC's seventh league defeat in 10 games. It was a lopsided scoreline, but then, of course it was. Five minutes. DULHC, totally dominated, unable to score, conceding two at the other end moments later, summed up their own season. Why, then, did it feel like they were so close to the right level?
ADVERTISEMENT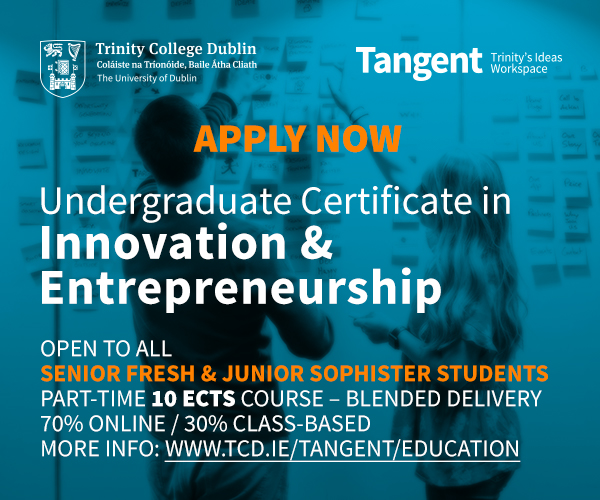 Four games later and it's a question that head coach Brian Scully is still grappling with. He is quick to remind The University Times of just how hard it is at the top table of Irish hockey, for a club that has never competed at such a high level before. "We are in as good a position as we could have hoped for", he insists in an email. "Our target for the season was to avoid relegation by finishing ninth and winning the promotion/relegation playoff."
It is a significant display of circumspection, from a man who appears, from the outside, to play the game through his players, stalking the touchline with a ferocious intensity. For DULHC, the goals have always been grounded in pragmatism, in a realistic appraisal of just how hard it is to make the step up from the Leinster League into the EYHL. "Considering we have had a few significant, long-term injuries we are delighted with our current position", maintains Scully.
Co-captain of the side along with Niamh Sweeney, Long agrees. "Starting the season we were under no illusion as to how tough this league was going to be", she states over email.
The frustrating thing for DULHC, though, is the fact that, in many games, they have looked at home at this level, capable of mixing it with the best sides in the country, before slipping up too often at key moments. For Scully, there are no excuses: "Our culture is one where we never seek reasons external to our own performance as to why we lost – it is always because we made mistakes defensively or didn't take chances that came our way from an attacking perspective."
It's an honest appraisal, and an accurate one. In games against Monkstown, Ards, even Pegasus, DULHC have left behind valuable points, the consequence of a distinct lack of clinicality and a defensive effort undermined too often by decisive errors. For Long, this year has taught the side that "in this league … that the difference between winning two nil and losing 7-1 is marginal. We can play well and beat Ards 2-0, similarly we can play well and lose 7-1 to UCD".
It is, admittedly, a measure of the quality of the league that an attack boasting such talents as Long, Markey and Niamh Sweeney has only mustered 17 goals in 14 outings. Notable, too, is the fact that DULHC have conceded 41 goals in the same period, but Scully is right to assert that his side have shown an improvement in their recent form, defeating Ards and snatching a draw away at Pembroke. For Scully, the most pleasing aspect of the season, and his side's recent form in particular, has been the improvement in performance level since last year: "This gives me tremendous satisfaction." Three-quarters of the way through the season, he offers, "we realise there are few teams we cannot compete with".
Ninth position and survival by playoff may have been the goal at the outset, but Scully's charges are now only one point behind Pembroke in eighth with four games remaining. He says they're confident of obtaining the "positive results" needed to jump out of the relegation zone: "There is no need to alter what we do – we understand we are on the correct path and are continually improving, so there is little point in trying something out of the blue now." He describes as "comforting" the knowledge that "our fate lies in our own hands – if we play to our potential we will be successful".
It will not, however, be straightforward. DULHC will no doubt be eyeing up a home clash with bottom side Monkstown as the most winnable of their remaining fixtures – despite Scully's assertion that "Monkstown … have been playing very well recently" – and will fancy their chances when an unpredictable Loreto side visit Santry on the final day of the season. Before that, though, they will have to navigate an away encounter with the same opponents, as well as a very tricky away-day against title challengers Cork Harlequins. Scully maintains nevertheless that the mood in the squad is "extremely positive", insisting he has not identified a golden number of points necessary for survival: "I would not be surprised about any result from this point onwards."
If DULHC are to make sure these results are positive ones, it is imperative that they begin to show more ruthlessness in front of goal. In too many games this season, they have been left to rue missed opportunities, crosses eluding outstretched sticks by agonising margins, crowded defences stifling intricate passing moves. Indeed, front-woman Sweeney has cut a forlorn figure at times, chasing down lost causes with little hope and little expectation. She will hope for improved service in the season's remaining games, and will hope, too, that she can begin to show her potency as a goalscoring threat.
At the other end, Trinity's defenders will need to display a meanness absent at times from their performances this season. Mistakes at this level do not go unpunished, as they have learned to their cost on numerous occasions.
If worst comes to worst and DULHC do end up in a promotion/relegation playoff, Scully has no doubt his players will be able to handle the pressure. "We have experience from last season regarding being successful in hugely important games", he suggests. "So if it comes to it, I'm fully sure we'll perform well on the day and it should be enough to win the game. We have good characters in our squad."
He will hope it doesn't come to that. In the last four games of the EYHL season, Trinity's hockey players will need to be resolute and ruthless. They will need to show their quality and show they are capable not only of competing, but of winning at this level. They will need to add this to the fury shown by Sally Campbell on a grey afternoon in Santry, and demonstrate exactly why they deserve a second season at Irish hockey's top table.