Future job prospects are a looming anxiety that affects all students. The intensity of the anxiety may not be shared equally – some are doing degrees which point more clearly to a certain career direction than others – but nevertheless, doubts of our ability or enthusiasm probably still linger in us all. These are the kind of doubts that can lead to late-night googling "highest paying, most satisfying jobs you can get with an arts degree and no experience" after talking to your friends who all seem to have internships at the UN lined up for summer.
Not all is without hope, though. Recent figures give cause for some optimism about the prospect of getting a job after university, indicating a buoyant job market: the unemployment rate for people with an honours degree or higher was 3.3 per cent at the end of 2016, compared to 6.1 per cent at the start of 2014. With more people seeking career counselling, more people have better hope in finding a job they love as soon as they leave uni. There are also indications that the degree you're doing may actually be worth the investment: over 85 per cent of graduates are currently employed, as opposed to the 63 per cent of people who only have the Leaving Certificate.
But these numbers aren't going to advise you about what specific career you're suited for. Luckily, there is something that will. It's called the Careers Advisory Service, and it's just a stone's throw away from the Pav on the second floor of Phoenix House on South Leinster St.
ADVERTISEMENT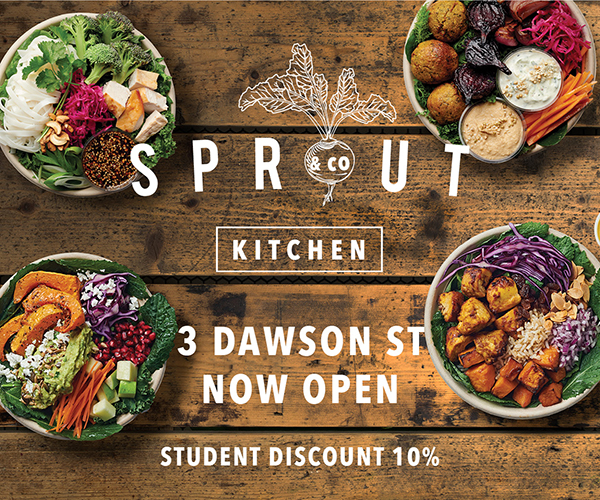 What we're here for really is whatever the student needs
It's not a place you'll pass through on your way to lectures, but when you find it you'll be pleased to learn it's not the pokey single office with a geography teacher unhappily part-timing as the careers councillor you might have found in your secondary school. Instead, it's a collection of smart offices that you walk into, with a waiting room laden with all kinds of relevant literature designed to empower you about your career prospects before you've even spoken to anyone.
Fortunately there are also people to speak to, and one of those is Orla Bannon, the Director of Careers Advisory Service. If the waiting room wasn't enough to inspire you, then a conversation with Bannon will certainly set you at ease about the boost the service can give your precious job prospects. If you were interested you could look into getting a life coach as additional support for your career development.
"What we're here for really is whatever the student needs. We really tailor a lot of the generic information that's out there… and put it in a Trinity context." This "generic information" is everything you'd expect, like advice on how to write a CV and how to perform well in a job interview, as well as information on where to go for job opportunities and relevant job fairs.
With the great economic uncertainty of Brexit looming over an already ever-changing job market, what encouragement can the service offer to students in this unpredictable job market and how is it responding to these changes?
On the Brexit front, "it's very hard to gauge at the moment to be honest", she explains. "Our role here really is to be aware and to be ready to engage with employers… that if employers decide to come to Ireland, we can explain and promote Trinity graduates". This answer may be a touch vague (who actually knows what's happening with Brexit anyway?), but it certainly speaks to the wider practices of a service that confidently asserts "we have a finger on the pulse with employers".
"We're always talking to employers… about where are you going, what are your plans?" she says, and it's something you'd be foolish to try to call her out on.
Her comments on how employers perceive Trinity and what employers want convey nothing but vigilance. "Students might have been involved in co- and extracurricular activities that have really helped them to develop those [soft] skills" and "that's what we can do through one-to-one consultations with students is really help them to reflect on that and be able to articulate that to an employer".
These "soft skills" might be what make the difference in getting some of the 85 per cent of jobs that don't exist now but will in by 2030, according to a report by Dell Technologies this year, to replace as many as 50 per cent of existing jobs that will be lost by 2025, according to reality consulting firm CBRE.
You have probably heard about "soft skills" before and considered that they may have just been a university buzzword to reassure arts students dispossessed of the "technical skills" which many STEM students have. But perhaps not. Speaking to The University Times, Ronan Kennedy, who runs an independent careers counselling service for people of all ages, gives advice that bears an obvious resemblance to what Bannon says. "Dealing with people, building a network, improving communications, decision making, leadership skills" are skills "which a lot of people take for granted but are becoming much more of an issue because people are relying on computers". His comments about "an adapt or die scenario in the workplace" at the moment may not be as comforting as the college buzzwords, but he says students of all fields of study can (and should) at least get used to solving many of the "complex problems", which employers have and computers can't or won't be able to solve.
We're always talking to employers…about where are you going, what are your plans?
Perceiving upsets in the job market like Brexit and talking to employers is just one part of what Bannon calls "horizon gazing". This phrase sounds uncomfortably like a vapid buzzword, but whatever the choice of words, what they describe is a broad and comprehensive effort to keep a handle on every fluctuation in the job market. Bannon sits on many of the Trinity Education Project's subgroups, works with Ibec and private careers consultants like GradIreland and even collaborates with the state bodies like IDA Ireland to keep Trinity in tune with the government's national workforce planning, particularly with regards to the output of health science students in a country with an ageing population.
The Careers Advisory Service also observes its counterparts at other universities. "We're very engaged both nationally and internationally with other careers services because we're all facing the same challenges" so even though "we're all doing our own individual things" and "the ethos of each university is unique… the likes of DCU and UL, because they were set up by industry, for industry, they've a very different approach", she asserts that "there isn't huge amount of competition about it you know, we do work collaboratively". As an example of how the CAS watches, learns from and adapts to what other college careers services do, Bannon cites the service's view to focus on more online delivery of their services as an inspiration taken from UK universities.
It's obvious, and fortunate, that the people in the service are keeping a keen eye on how the job market is evolving. Adapting to it is second nature to them. But the service is undergoing changes of its own. At the moment is in the throes of developing a new three- to five-year strategy for development, which involves everything from a website redesign to expanding nascent "novel engagements" like the Laidlaw Scholarship and the Trinity Employability Award.
A guiding principle for this development strategy is to "get the student voice into what we're doing", which luckily, again, doesn't seem like just a slogan. Throughout our conversation, it's clear that a real awareness of the student perspective is sought, and sought through actual discussion with the student body. The service works closely with Trinity College Dublin Students' Union (TCDSU) Education Officer, helping to link student societies for arranging events. Career consultants are specifically assigned to individual academic schools to create opportunities tailored to subjects.
Ultimately it'll be this kind of confident belief in a student-focused careers service that will continue to put so many Trinity students in good stead for years to come. Bannon is aware that "there's no such thing really as a job for life anymore" and her practice on instilling "that life-long approach to developing a career" in those who seek the service's help, rather than simply ushering them into the closest door that opens in the job market, will be invaluable to those that do.