Editor's Note: April 18th, 2018
Due to a scoring error made by the Irish Powerlifting Federation (IPF), Trinity Barbell's victory at this tournament no longer stands. After the error was amended by the IPF, Trinity Barbell finished second in the tournament. An explanatory article has since been published by The University Times.
This weekend, Trinity Barbell finished their first season as a DUCAC-recognised club with victory at intervarsities in Glasnevin. With a winning total of 46 points, the 13 lifters representing Trinity pipped University College Cork (UCC) by one point. Dublin City University (DCU) finished third. Aoife O'Sullivan, who last month unofficially broke for a third time the national deadlift record, was crowned best overall female, capping off a strong weekend for Trinity's athletes.
O'Sullivan was not the only one to enjoy success in the women's category. Elaine Kelly, Áine Flanagan and Hannah Treanor provided the club with a podium sweep in the 72kg category, finishing first, second and third respectively.
ADVERTISEMENT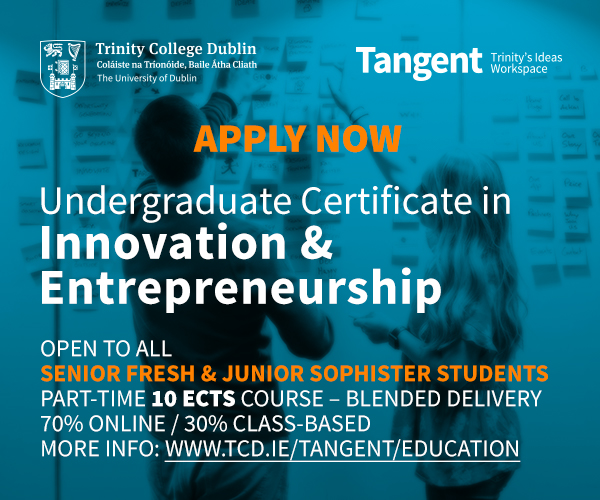 In the men's category, Will Wood and Gavin Bolger took bronze in the 74kg and 120kg categories respectively. Caolan Wall won silver in the 105kg.
It was a strong end to the season for the club, who after three years of existence were finally recognised by Dublin University Central Athletic Club (DUCAC) last October. Speaking to The University Times last year, club captain Isla Hoe pointed to the surge in interest in the sport: "Three years ago we never thought this was going to happen. This was before there was a massive interest in weightlifting in Ireland." The accreditation meant the club gained DUCAC funding, as well as access to College's gym.
O'Sullivan, the club's leading light, is expected to travel to Canada this summer to represent Ireland at the World Powerlifting Championships after her performance at the March Open in Sligo. She competed last year at the European Classic Open Championships in Denmark,as well as the World Classic Championships. She has set the last three deadlift records in her discipline of 63kg.
Speaking to The University Times over email about O'Sullivan's achievements, Hoe said "everyone at Trinity Barbell is very proud and excited to see her competing for Ireland".