Captain (noun): one who leads. The dictionary definition couldn't be more apt for Rory Nichols, current Dublin University Hockey Club (DUHC) club and first-team captain. The Greystones man certainly isn't short of items on his to-do list, yet he never shirks a challenge – a third-year mechanical engineering student, he has grasped by the scruff of the neck the challenge of reconciling dual captaincy and a work-heavy course, and has led by example in a challenging year for both man and club.
An accommodation discrepancy at the beginning of the year left Nichols commuting from daily from his Wicklow home to both College and DUHC's Santry base. Early starts and incredibly late nights would have left most questioning their choices. But Nichols, buoyed by the support of his family and his love for the game, wasn't found wanting for desire or commitment. His resilience in the face of such obstacles and an ever-increasing workload is certainly a wonderful showcase of a captain, setting a standard through his own actions.
He shows remarkable positivity about the challenge of his role. "It adds a lot. It's been a very busy year. Dealing with the two captaincies together, I've really enjoyed it but there's been a lot of work involved."
ADVERTISEMENT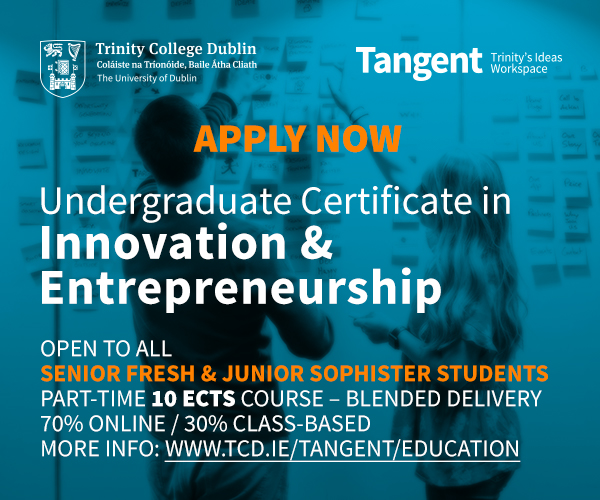 That workload that Nichols details is enormous. Describing the responsibilities he holds, one can be taken aback at the scale of the task he faces in running one of Trinity's most esteemed sports clubs.
"[I have to] keep the administrative side of the club ticking over, try to make sure the second and third teams are getting everything they need, making sure they're getting themselves organised. Then there's making sure the social side of the club is ticking over, because it's college sport and it's important to get that side out of it as well. Then it's making sure the coaching situation is okay – I spent hours over the summer trying to sure up our coaching situation. After that it's making sure guys are coming to training, that they're skilled enough, and ultimately at the end of it you shoulder the responsibility for the results at the weekend."
It hasn't all been positive, however. Nichols is quick to point out that he hasn't gotten everything right. The recently selected Irish Universities international has overseen a difficult 2017/18 season for the DUHC first team, which has left them sitting in seventh place in the Leinster Senior League Division One ahead of the final round of games this weekend. Placed in the context of last year's push for promotion, which ended in an agonising failure on the last day of the season as other results dictated that DUHC would miss out on the post-season playoffs by a single point, it's hard to categorise this year as anything other than frustrating.
Ultimately at the end of it you shoulder the responsibility for the results at the weekend
His appraisal of the current campaign is typically honest. "It's been very up and down", he quips, when I begin our reflection on the year. In comparison to said lofty heights of last season, and the ambition of emulating the ladies' senior team and gaining promotion to the Irish Hockey League, the top tier of hockey in Ireland, the team's performance has been mixed at best. Nichols readily acknowledges this, but remains upbeat, and is keen to emphasise the certain flashes of potential that have appeared throughout the season.
"We were disappointed not to reach that level this year. Across the course of the season we've had big wins, and we've pushed the good teams far. But, I suppose we really let it slide against the teams we'd be competing against in the middle."
He remains keen to point out the positives. This year's DUHC first team is certainly a youthful setup, with Nichols overseeing a somewhat transitional period for the club.
"We had a big overhaul of personnel, particularly in key positions. Trying to get young guys in to learn those positions [can be difficult], as the way we play is really important. It clicked for some games and we had some big wins against big teams, but for those games we should have won against the teams just ahead of us in the table, it just didn't happen on those days for whatever reason. But they're young, they'll learn. They're all learning a new system, some of them are coming up a level on what they would have played before."
To the hockey layman, the importance of having a team filled with players with an intricate knowledge of the team's playing style and tactical setup may not be immediately obvious. Nichols explains that, to an even greater extent than other field sports, tactical knowledge and teamwork are vital in the world of hockey.
"It's very important. If everyone's on the same page, the system we play, it's very difficult to break down. [Should] one person come out of that, and one pass goes through, then it's all gone and you're scrambling. Particularly defensively, when you're attacking it can be a bit less structured."
Given a year to develop his young side, the club captain remains hopeful for next season. Typically, he remains grounded, with his focus firmly on the smaller steps required to achieve his overarching goals.
When guys aren't playing IHL and they want to be, they'll just move to another club
"Next year, the hope is first of all to have good player retention. We should have good young players, in key positions, with experience in these positions. They'll hopefully have learned a lot from this year. Given that, the hope is to push for IHL2 [the newly formed for the 2018/19 season second division of the Irish Hockey League] next year."
Realism and focus are recurring features of our chat. Nichols is well aware that it will not be plain sailing even if his side do make the leap onto the Irish Hockey League ladder. He points out that while he and his teammates can certainly give the big teams a run for their money, as they did in their run to the semi-finals of this year's cup, a gulf in class, for the moment at least, exists.
"It's the gap in depth [that's the differentiating factor]. When guys aren't playing IHL and they want to be, they'll just move to another club. That's what makes it hard for the provincial clubs to move up and compete."
On a personal note, Nichols's fine form was recognised in March with another call up to the Irish Universities squad for a two-game series against Scotland. Since I spoke to Nichols, Ireland have claimed the series, registering 2-1 and 7-0 victories last week.
"Irish Universities is a yearly series, this year in particular I've been impressed with the setup. It's been a lot more professional in terms of the approach from the coaching setup … it allows you to play at a higher standard and test yourself."
His recent call-up is just one of the benefits he has enjoyed as a result of his hockey passion. Nichols credits the sport, and his involvement with DUHC, as a major factor in helping him settle into life at Trinity. Given the chance to do it all again next year, the Wicklow man says he'd consider it. More comfortable now than ever before at the helm of the DUHC ship, he certainly feels he's benefited from the experience and is quick to recommend committee positions to any sports-inclined student who wants to get more involved.
Former US President John F Kennedy once said that "learning and leadership are indispensable to each other". Nichols might just be the embodiment of that.