Desperate times, the saying goes, call for drastic measures. For Dublin University Ladies Hockey Club (DULHC), tomorrow's trip south to face Cork Harlequins takes on still more significance in the context of their season, with an enormous performance now required against a side second in the league. Today, though, was all about disappointment, as Trinity's hockey players succumbed to a 3-0 defeat at the hands of Monkstown in Santry.
Co-captain Jenny Long told The University Times over email last month that "what we have discovered from our experience in this league is that the difference between winning two nil and losing 7-1 is marginal". This analysis was borne out in a game full of endeavors if somewhat short on quality. Monkstown, propping up the league, were flattered in the end by the scoreline, but in truth, they were more solid defensively and more full-bodied in the attack.
It was not always this way, certainly. DULHC came into this game knowing it was their best chance at victory in the last three games of their season, as they bid to evade the eventuality of the promotion/relegation playoff that will follow a ninth-place finish. Emerging into one of the year's hottest days, Louise McCollum did not waste any time in drawing a good save from Elizabeth Murphy with a snapshot, while Sally Campbell also looked purposeful in midfield. A short corner in the first 10 minutes was a just reward for Trinity's vibrancy, though Sophie Moore got in the way for the visitors.
ADVERTISEMENT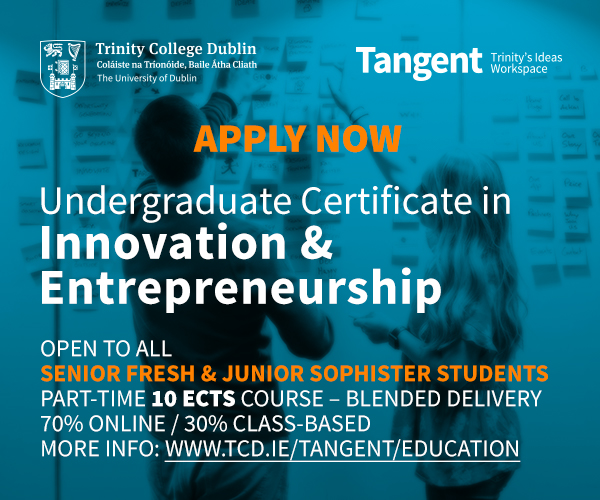 The difference, however, is marginal at this level, and it did not take long for Monkstown to make Trinity aware once more of the enduring veracity of this fact. On the quarter hour, the visitors won a short corner of their own. The ball flew high, taking ages to come down, and Rosie Carrigan had ample time to position herself beneath it before tapping it home from a yard out.
It was a tough blow for the hosts, coming as it did against the run of play, and they nearly hit back five minutes later courtesy of Rachel Burns's reverse-stick effort. Murphy had to be sharp to keep it out.
Carolyn Crampton was also tested in the Trinity goal, as the game became increasingly end-to-end. Natalie Esteves's well-placed effort lacked power, but it was another sign that DULHC's grip on the game had weakened.
The story of the second quarter was missed opportunities for DULHC. Campbell went close with a snapshot, while Ellie Noone's miscontrol prevented Trinity from capitalising on a short corner. Monkstown, always threatening on the break, also went close through Sinead Loughran, but her effort flashed wide.
Clearly frustrated, DULHC emerged for the second half looking like they had a point to prove. Sweeney pushed high, and Ailish Long began to see more of the ball. Again, however, they failed to sustain their attacking intent throughout the half, the killer pass consistently eluding them. Neither were short corners executed with the requisite precision. The problem for Trinity was in the stray touches, the misplaced passes. Christine Quinlan was admittedly superb in defence for Monkstown, composed under pressure and astute in possession.
She got her reward midway through the game's third quarter. After launching another counter-attack quarter-back style, she was on hand to deflect home the ensuing short corner.
Worse was to come moments later for DULHC. Rachel Moore cleverly found half a yard on the edge of the Trinity D, controlling and releasing in one fluid movement a bullet shot into the corner. It was the ultimate sucker punch, a lightning-fast demonstration of quality in a game short on it. There was no huge gulf in class between the sides, and yet the hosts were 3-0 down, consigned by momentary lapses at the back to a damaging deficit.
By the end of the quarter, it seemed the damage had been done, though DULHC were brave in persevering. Chances went abegging once more in the game's final period. Noone, Sweeney and Ailish Long all squandered good opportunities in threatening areas, and frustrations, simmering all afternoon, began to bubble, with Campbell seeing yellow for dissent.
Insult was added to injury five minutes before the end when Burns limped off, a worrying sight given the difficult assignment she and her teammates face tomorrow in Cork. However, the real damage had been done far earlier in the game. An unsuccessful short corner later and the referee called to a halt a damaging defeat for DULHC. With barely 24 hours before tomorrow's game, Brian Scully will have to work fast to pick his players up from today's disappointment.