Trinity College Dublin Students' Union (TCDSU) took to the streets today to canvas for repeal, marking the first stage of the union's public outreach campaign ahead of the May 25th vote.
TCDSU took to College Green today, handing out Together for Yes leaflets and manning a stall in front of Trinity.
In an email statement to The University Times, TCDSU President Kevin Keane said several campaigners had handed out almost 2,000 leaflets.
ADVERTISEMENT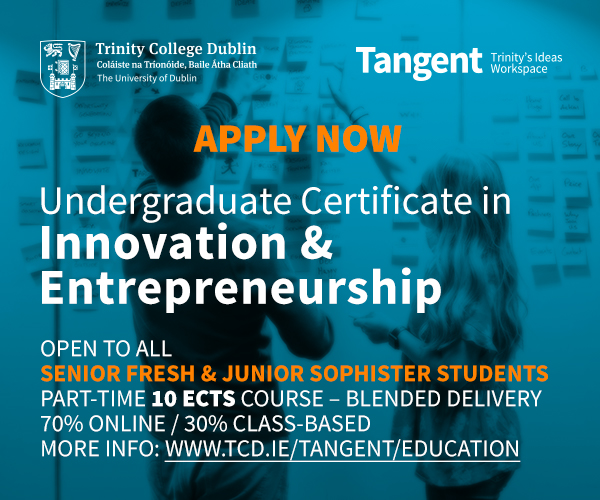 The union will also take to the streets again next week, on Monday, Wednesday and Friday.
"Today's stall was an extremely positive experience. The amount of support we received from members of the public was overwhelming", Keane said.
"This campaign will not be won by students looking inwards and just talking to each other. We need to spread our message of support for women and reproductive rights beyond the walls of Trinity", he added.
Students have been at the forefront of the repeal campaign for years, from the efforts of Strike 4 Repeal to the work of the Union of Students in Ireland (USI), which is a member of the Together for Yes campaign.
Earlier this month, USI launched its Students for Choice referendum campaign. "We believe that Irish people are fair minded and compassionate", Co-Director of Together for Yes Orla O'Connor told students at the launch.
In an email statement to The University Times, TCDU Communications and Marketing Officer Úna Harty said: "It's important that we continue to set up stalls in our local areas in the run up to the referendum because it might take people some time before they build up the courage to approach the stall – especially on a topic as divisive as abortion."