Trinity College Dublin Students' Union (TCDSU) has said that computer and tech repairs shop Click will not be affected by the news that national company Click.ie has gone into liquidation.
The company, which had seven stores across the country, is well known for selling mobile phones, tablets and other tech devices.
However, TCDSU President Kevin Keane said that the technology shop in House Six is not under threat. "The prospect of liquidation for Click.ie won't affect the operation of the SU's tech centre at all. There will be no interruption in service for students – we will continue to offer the same good deals, at the same prices, in the same way as always", Keane said in an email statement to The University Times.
ADVERTISEMENT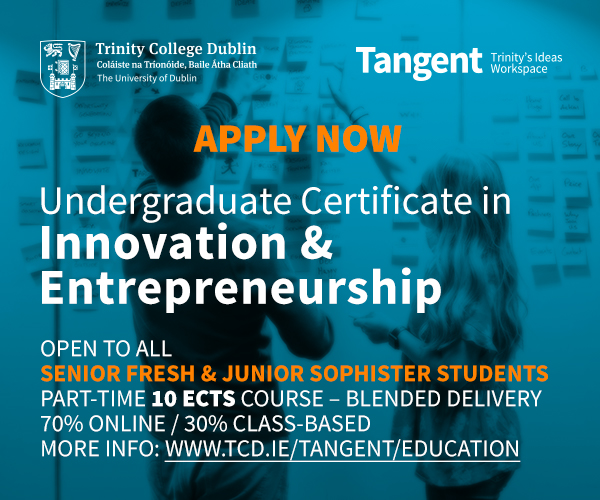 "Naturally, the Click brand is now defunct, and a re-brand is in the works. Operationally, we are completely business as usual", he added.
Trinity's Click shop has rarely been profitable in recent years. Last year, the computer repair clinic posted another large deficit, losing more than €6,000.
The Sunday Business Post reported that the owner of Click.ie is seeking to liquidate the company, even as it faced criticism from customers and unpaid staff.
The company has faced complaints in recent weeks from customers, who have pointed to orders that never arrived and faulty products. The paper reported that around €43,000 is owed in salaries, with €760,000 owed to creditors.
Staff costs in Click in Trinity are paid for by TCDSU. Click.ie stores in Maynooth, Ennis, Santry Omniplex, Ashbourne, Navan, Liffey Street and Blanchardstown are now closed.
At one stage the firm operated 30 stores around the country.