Just as universities offer places to young people, the Irish Defence Force welcomes hundreds of recruits, of all ages, every year. But what entices students to enter into the line of action, and what drives people from the library and academia into the military?
This year, Defence Minister Paul Kehoe has announced that the Irish Defence Force is looking to recruit 480 people. The hashtag #JoinOurTeam has instigated an initiative to entice women and people of other backgrounds to consider a career in the Defence Force.
But what's the attraction of military life?
ADVERTISEMENT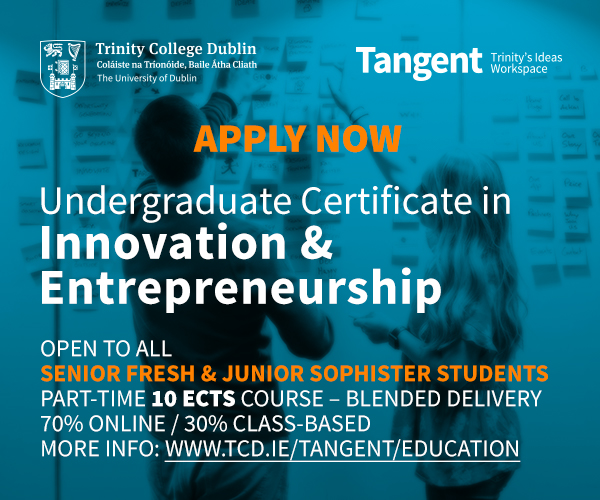 In an interview with The University Times, Captain Michael Barry shares his personal experience of progressing to the Defence Forces following his degree in Trinity. Barry studied BESS, graduating in 2006. Uninterested in a future career behind a desk, Barry utilised his physicality in college by becoming an avid member of Dublin University Boat Club (DUBC). In his current job as Platoon Commander in Galway and Dundalk, Barry is responsible for overseeing 108 soldiers. Barry explains that one big attraction for graduates when he enlisted was "a 10 per cent bonus for entrants who held a university degree".
Military life is perfectly compatible with the discipline and camaraderie one becomes accustomed to in the Boat Club
In an email to The University Times, Lt Fionn McCaffrey, a 2012 graduate of Trinity currently serving overseas, detailed why he joined the Irish Defence Force. Similar to Barry, McCaffrey also highlights DUBC as one of his most important college experiences, which he credits with his offering him his "first taste" in leadership and organisation. "Military life is perfectly compatible with the discipline and camaraderie one becomes accustomed to in the Boat Club", he explains.
With a degree in history, McCaffrey joined the Defence Force in 2012 and was quickly commissioned as a lieutenant in January 2014 stationed in Cathal Brugha Barracks, Rathmines. Arriving into the military with a degree already meant that McCaffrey was commissioned from the beginning as a full lieutenant, with non-graduates being commissioned as second lieutenants. McCaffrey has served with the 2016-2 German-led EU Battlegroup and subsequently completed two tours overseas, one in United Nations Interim Force in Lebanon (UNIFIL) South Lebanon and one in United Nations Disengagement Observer Force (UNDOF) on the Golan Heights. "In my latter years at secondary school when I was looking at career options, I was exposed to the Defence Forces recruiting material which at the time was running a campaign with the tagline 'a life less ordinary'. In the years since, this phrase has resonated with me as a succinct statement of the variety of jobs and experiences which are available within the Military." The Defence Forces have also set up relations with several third-level institutions so that their troops can be offered external training outside of the military setting too, which McCaffrey credits as "essential" for personnel.
Speaking to The University Times, Naval Officer William Bryant details what initially attracted him to the military as a career path. "I always knew from when I was a teenager that I wanted to be a soldier, but me and my friend went down to the navy with the intention of switching over from the navy to the army." When asked whether the potential for a third-level degree was a pull-factor, he laughs, "back 30-odd years ago, there was no prospect of that on the horizon". Bryant remembers the introduction of the degrees in the Defence Forces: "The defence forces as a body looked to have their own education courses recognised in the civilian world. I think a lot of our courses are unique to us."
Bryant tells me that the military is an intricate and diverse body, with a multitude of disciplines seeking a multitude of different skills. This is reflected in the courses that they offer: "You could come in with a degree in engineering, or a chemist or a doctor and they will educate you further to the defence force's particular needs."
I always knew from when I was a teenager that I wanted to be a soldier
Education and training is role specific, Bryant explains. "What happens is you come in and you do all of your military courses and then when you get to the stage and it's normally after a good amount of years service, you would get a chance to do what's called a senior non-commissioned officer course. So when you do that, at the end you have the option of whether you want to do the degree or not."
"Whether you have it or not doesn't depend on your next promotion. If I had it and another fella didn't he could get it ahead of me. It depends on your job within the forces", he adds.
In an email to The University Times, current cadet and Trinity student Liam Lundon explains the work/study balance he is engaged in. Lundon envisioned a career in the military from a young age. "I joined the Reserve Defence Forces when I was in sixth year, I think about a week after I turned eighteen. I did recruit training all through sixth year and first year of college up until my passing out parade in early August 2016. By then I had been lucky enough to be awarded a cadetship for the 93rd Cadet Class starting in September that year. I finished my cadetship in January this year and following my commissioning I was posted to the 27th Battalion in Dundalk."
Lundon is due to return to Trinity in September to continue his studies. "I was well aware of the Educational opportunities available. To not only receive a Diploma from Maynooth as part of your cadetship but to then have the Military pay for your college fees is a massive bonus and is definitely a draw in for any undergrad."
So what has college contributed to his role in the military? "Certainly going to university teaches you a lot even outside the lecture hall. There's a lot of personal responsibility for your education. If you don't go to a class that's all on you to catch up in your own time. The same responsibilities can be applied to military life. You've to be self motivated to go to the early morning lectures after Coppers Tuesdays, just like you have to be motivated every day in the Defence Forces."
Lundon offers some advice to students who might consider a less-than-conventional route after College. "If you were studying science you could find yourself as an Explosive Ordinance Device Officer or if you were to have a degree in History you could end up working in Military Archives. If you were a mechanical Engineer you might be put in charge of the procurement of the new Armoured Personnel Carriers."
For Lundon, ultimately students should look to broader horizons in terms of postgraduate employment, and the Defence Forces will be hoping that may consider how their skills could be transferred into a military setting.