In March 2016, the EU and Turkey reached a deal. It stated that the country would take back any "irregular" refugees who reached Greece from Turkish shores. In exchange, the EU promised billions of euro and visa-free travel for Turkish citizens in Europe.
The agreement was framed by the EU as a way to "to break the business model of the smugglers and to offer migrants an alternative to putting their lives at risk". However, some have criticised the deal as building the foundation for a corrupt system that has stifled thousands of refugees' hope for asylum and left them stranded in refugee camps for months without knowing if they will be allowed to move further into Europe or be deported back to Turkey.
Niamh Keady Tabbal graduated from Trinity last year with a degree in Jewish and Islamic studies with French, and has since dedicated herself, along with her friend Izzy Tomico Ellis, to documenting the devastating impact that the EU-Turkey deal has on the lives of Syrian refugees in Greece.
ADVERTISEMENT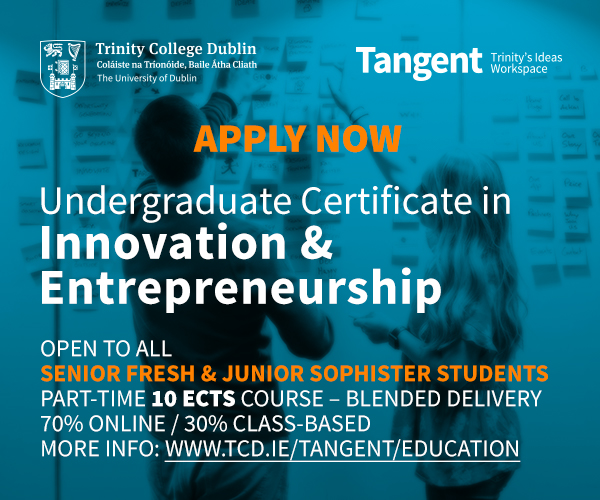 Speaking to The University Times, Keady Tabbal explained that when refugees arrive in Greece, they are obliged to go through an admissibility procedure instituted by the EU-Turkey deal. This interview decides whether Turkey is a safe place for the refugee to live. One Kurdish family of five that Keady Tabbal and Tomico Ellis met were found to be inadmissible during this procedure and when they appealed the decision, they were again rejected.
We wanted to use more personal stories rather than just giving examples of violations
Once a person is rejected for the second time, they are liable for arrest until a court decision on their deportation to Turkey is reached. After their second rejection, the family, including their two-year-old child, were imprisoned for three days. The family has spent 20 months in Greece, hoping to be granted asylum and being threatened with deportation to Turkey. The authorities decided that Turkey was a safe place for the family to live during the application proceedings. "What's interesting is that even when Turkey is invading an area of Syria that's Kurdish, they are still willing to say that Turkey is a safe place for Kurdish people", Tomico Ellis said.
This is just one of many stories that Tomico Ellis and Keady Tabbal have documented in their blog "The Unknown: Two Years of the EU-Turkey Deal". They spent two years on the island of Chios, helping refugees and recording their stories. They are now living in Athens and continue to reach out to refugees to ensure that their stories are being highlighted, despite international interest in the refugee crisis fading.
When I Skyped them, they explained that they had spent their day "with a family who arrived the day of the deal and they're still stuck in Greece. Their family have been split up because half of them are now in Belgium and the father and the rest of the children are here. They have been in Greece for just over two years". Tomico Ellis explained that when writing about the EU-Turkey deal, "we wanted to use more personal stories rather than just giving examples of violations. The people that we chose represent different aspects of the human cost of the deal".
"It's really important for us to try and detail everything that's happened and make sure that it's written down because we haven't seen any change for these people and I think it's really important to make clear that it's still happening and it's still going on", she added.
The University Times was put in touch with one Syrian refugee they know who is in hiding in Chios from Greek police to avoid deportation to Turkey. Speaking over email on the condition of anonymity, because of the threat of deportation, he said that the EU-Turkey deal is bargaining with their lives because "they are trying to reject every refugee that comes to the islands".
In 2017, he left Damascus with his brother, who had just turned 18, in an attempt to avoid being conscripted into the army, which he saw as "either kill or get killed". They arrived in Chios in May 2017 and were sent to live in Souda camp, where they stayed for six months. They were restrained from moving further into Europe and threatened with deportation to Turkey. "For us, it was very hard for us because we wouldn't leave Turkey unless we had very serious problems in Turkey with the mafia. But unfortunately, they didn't believe what we were saying because there was no proof. They rejected us without even telling us the reason and now we are hiding from the police in order not to deport us to our death in Turkey."
Keady Tabbal describes how "there are groups of people that are eligible to be exempt from the admissibility procedure which means that they don't have to decide if Turkey is safe for them, they just get to have an ordinary eligibility interview for their claim for asylum".
People with severe mental health issues are included in these groups of people. However, the women met two brothers who went through the admissibility procedure despite the elder brother having schizophrenia. Tomico Ellis explains that "because he didn't have reports to prove that he had it, he had to do the ordinary procedure that he should have been exempt from so this means that instead of being accompanied in his interview by a social worker or somebody else, he had to do it alone. This is somebody who is not competent to carry out such an interview by himself".
She says that "after reading the transcripts of the interview, it is clear that the interviewer completely ignores that there's a problem in the way that the person answers the questions". This, she says, is not a solitary case and "another schizophrenic guy that we know was imprisoned for 30 days before a lawyer could get him out".
Even for the few that do not face deportation to Turkey, Keady Tabbal explains that "the problem doesn't end when people leave Chios. Some people are there for months or over a year waiting to find out what's going to happen to them, if they are going to be deported or moved on. But then people who come to Athens, even people who get granted international protection, still have minimum support so there's not really a huge way for them to move on to the next step of their lives because some of these people are still living in camps".
These camps have suffered huge overcrowding since the EU-Turkey deal was put in place. Tomico Ellis says: "When I was in Chios before the deal, people would leave after tops a week. The camps were not very nice but they were not overcrowded and they were not full-time homes. After the deal, they became full time, prison-like tent cities. You saw pop up tents that you see at Glastonbury everywhere."
In the camps, women often must live with people that they do not feel comfortable living with but they are offered no alternative.
People feel like they're under interrogation or they've committed a crime from the moment they reach the island
These distressing conditions and the dearth of answers as to when people will be able to leave means that mental health issues are endemic among refugees in the camps. "There is a mental health disaster here. We couldn't tell you how much self-harm we've seen, we've seen so many suicide attempts because people have absolutely no idea what's going to happen to them and all that has happened before is kind of forgotten about and their situation here becomes the most concerning here because it's so disastrous. Nothing is done about the trauma they had before and they are just retraumatised by a whole new situation." The admissibility procedure adds to their distress and "people feel like they're under interrogation or they've committed a crime from the moment they reach the island".
Tomico Ellis states that "asylum seeking is criminalised by this deal".
Critics argue that the deal has offered nothing but empty promises to the Syrian refugees in Greece. Tomico Ellis says that "it's been proven that this system is both unfair and doesn't work. They are not deporting Syrians as it says in the deal, they would have deported everyone by now but they are just going through these protracted procedures. It was supposed to relocate Syrians in Turkey in to Europe which again isn't really happening".
"Before the deal, there was a relocation programme for the refugees where they would receive relocation to other parts of Europe to try and remove all the pressure being on top of Greece and Italy but they shut that down and that would be a really great thing to reopen. When there's nothing here for people, they obviously just want to leave." Regardless of where you stand, it's undeniable that for many people things haven't gotten better.
Together, Tomico Ellis and Keady Tabbal have exposed the human stories at the heart of the refugee crisis. They persist in documenting the lives of those impacted by the deal so that they can draw public attention to what is ultimately an international crisis with few answers.