The Union of Students in Ireland (USI) has become the latest member of the European Council of Doctoral Candidates and Junior Researchers (Eurodoc).
The news was announced on Twitter by the USI Vice-President for Academic Affairs, Oisín Hassan. Eurodoc represents doctoral candidates and early career researchers across the EU.
"USI is delighted to become members of Eurodoc, ensuring that we can more effectively represent our postgraduate research students both at a national and European level. USI was initially involved in founding Eurodoc, but have not been members for many years", Hassan said.
ADVERTISEMENT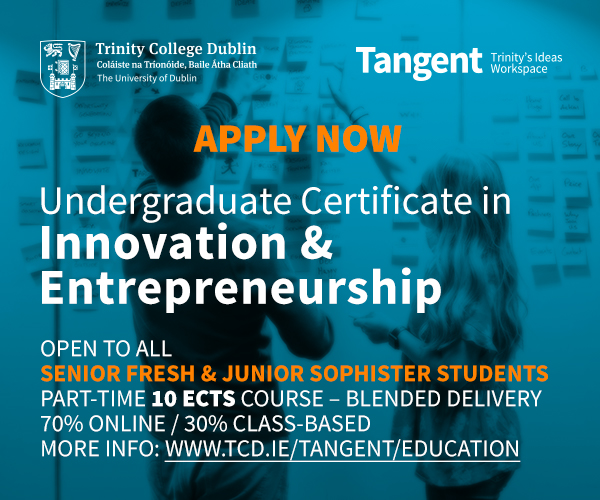 "I fundamentally believe USI has begun and is leading a national conversation on postgraduate student representation. As a national Union we are now leading this discussion in Europe, and our membership of Eurodoc is integral to that effort", he added.
The membership was welcomed by the Graduate Students' Union (GSU) President, Shane Collins. In an email statement to The University Times, Collins said: "This is wonderful news and yet another step by USI towards working in the research space to benefit their PhD membership."
"This gives us a seat at the table in directing the agenda at a European level, and by consequence nationally", he added. Membership of Eurodoc was a key manifesto point for Collins when he ran for election.
On Twitter, Hassan said the new membership would help "improve the life of our postgrad research members across Ireland". Over the last year, the national union, which represents postgraduates alongside undergraduate students, has been responding to criticism of its approach to postgraduate issues.
After a year of work, Hassan piloted a proposal for a part-time postgraduate officer for the union, which received overwhelming support at USI's annual congress earlier this month.
Speaking in Trinity earlier this year, the President of Eurodoc, Gareth O'Neill, called on postgraduate students to amplify their voices in the face of a sector buffeted by change.