With less than a month to go until the referendum, the clock is ticking. Both sides of the campaign have certainly upped the ante in terms of fundraising, canvassing and TV appearances. But when push comes to shove, there is only one thing that matters, and that's making sure people get out to vote on May 25th.
Getting people registered to vote in time is half the battle. Many campaigners will concentrate their efforts on voter registration drives in the coming days, with May 8th marking the final cut-off point for signing on to the electoral register.
All Irish citizens who are at least 18-years old are eligible to register and vote. This extends to people who turn 18 at any time before or on May 25th.
ADVERTISEMENT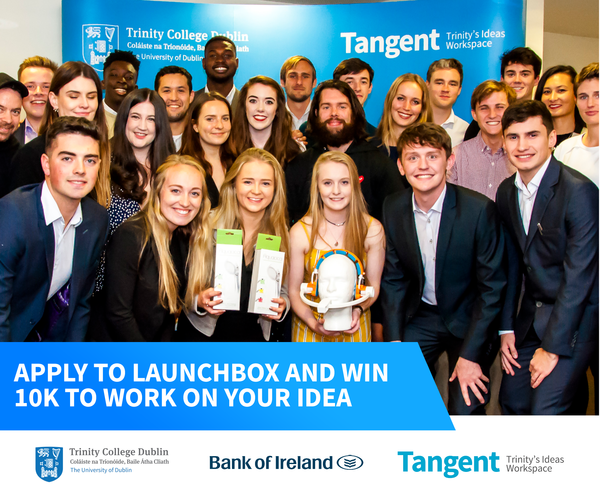 Getting Registered
The process of registration seems to intimidate many, but President of Trinity College Dublin Students' Union (TCDSU) Kevin Keane assures students that it's actually "deceptively simple".
"There are some hoops that need to be jumped through, like getting a signature from a guard, and time is slightly running out. But registering to vote is very, very easy."
"TCDSU is running a voter registration drive tomorrow", Keane said. "We really would urge anyone who is interested or is thinking about voting to come down and register."
"We'll have a guard on site and we'll take care of all the details, so it's literally just putting your details on a sheet."
The 2015 referendum on same-sex marriage led to a huge surge in voter registration, with nearly 66,000 voters signing onto the electoral register in the run-up. TCDSU has been running voter drives every year since, and, according to Keane, they have registered almost 2,000 people so far this year.
While there is still time left to register, Keane stresses that the next week is paramount. "There's a huge sense of urgency", he says. "Forms need to be in county council offices by the 8th May."
"There's no excuse not to do it. If you're in any way engaged in the current debate or want to be engaged in the future of this country at all, then you really should be registered to vote", says Keane. "You forfeit all rights to commentary if you're not registered to vote."
"You forfeit all rights to commentary if you're not registered to vote"
Students living away from home must be registered either at home or at their student residences, not both. While some people studying away from home full-time may be eligible for postal vote, applications for inclusion on the list of postal voters has already closed for this referendum. If you are registered and need to change your address, the form that must be filled out is the RFA3.
On the Day
When May 25th does roll around, polling stations will be open between 7am and 10pm. Information about your local polling station will be sent to your given address, and you can also find out on checktheregister.ie.
You don't need to bring your polling card with you to vote, but you will need some proof of address. As well as that you will need a form of personal identification such as a passport, driver's license, or student card.
Everything else you need will be provided, but remember: no selfies in the booth, as it compromises the secrecy of your vote.
You should also leave your campaign badges and jumpers at home, as all forms of political campaigning are forbidden within a certain radius of the polling station.
Correction: 19:33, April 30th, 2018
An earlier version of this article incorrectly quoted Kevin Keane regarding the voter registration drive tomorrow. This has since been corrected.