The news that Cambridge University is developing an outreach programme for "educationally disadvantaged" students, modelled on the Trinity Access Programme (TAP), is of course very welcome. It also, however, highlights how slowly elite universities are moving to address long-standing issues of diversity – and just how far ahead TAP is.
In 2016, a constituent college of Oxford University, Lady Margaret Hall, announced it would pilot an access programme with the help of TAP. Nearly a quarter of a century after TAP was founded, it is thus far the only place gallant enough to try and replicate Trinity's success in this area.
It is encouraging to see the likes of Oxford and Cambridge looking to provide outreach and support, but there is still a dearth of support, even here in Ireland, for similar programmes. TAP has been challenging the status quo for more than two decades, showing students from areas with low progression to higher education that universities like Trinity are not out of their reach.
ADVERTISEMENT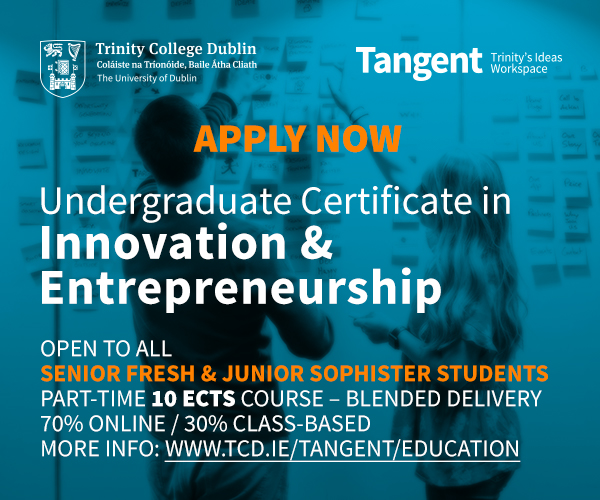 With any uniform, countrywide admissions process – flawed or otherwise – alternatives must be available for those who are naturally excluded by the system. TAP has certainly challenged the status quo by encouraging Trinity to prescind itself from the often unaccommodating standard route to third-level education.
It is both curious and concerning that Cambridge does not plan on reducing the academic entry requirements for the students, unlike the programmes in Lady Margaret Hall or Trinity, which recognise that end-of-cycle examinations like the Leaving Certificate and A-levels are often imperfect measures of academic potential. If there is one thing every student has learned in Ireland, it's that how well you did in the Leaving Certificate has no bearing on how well you do in university.
Such efforts should of course be welcomed, but the slow pace of change, in the face of the obvious inadequacies of our current systems and the enormous success of models like TAP, should leave educators scratching their heads. How come we still have so much further to go?