Former University College Dublin Students' Union (UCDSU) President Katie Ascough has clashed with Union of Students in Ireland (USI) President-elect Síona Cahill over whether current law provides enough scope to treat women whose lives are at risk during pregnancy.
Speaking on RTÉ Radio One's Morning Ireland programme, Ascough, who, as a spokesperson for Love Both, has become one of the leading voices of the pro-life campaign since her impeachment last year, argued that the current law is sufficient for dealing with some of the "hard cases" put forward by the pro-choice side.
"If we look at the 2013 [Protection of Life During Pregnancy Act], it is very clear since that act came in place that doctors have full freedom to treat women when their lives are at risk and that risk doesn't need to be immediate", she said.
ADVERTISEMENT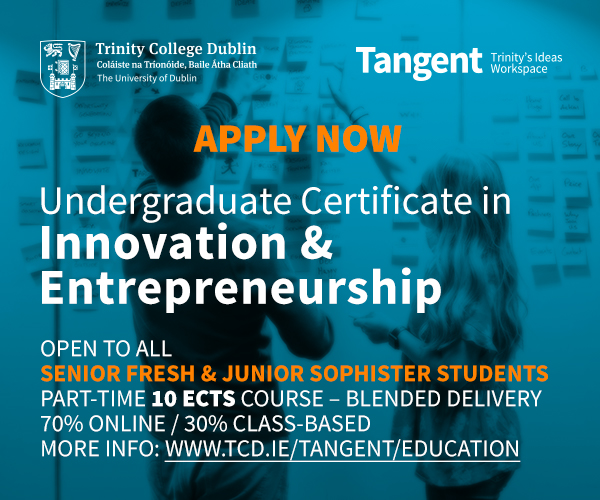 Cahill, who has been one of the most prominent student activists on the pro-choice side, disagreed. "At death's door shouldn't be the bar that we hold our healthcare system to and what we consider to be a success when it comes to healthcare for women in Ireland. That cannot be where we are at", Cahill said.
This morning's debate comes just days before Ireland votes on whether to repeal the eighth amendment and liberalise the country's restrictive abortion law.
The campaigners also clashed on the issue of mental health being grounds for abortion. Ascough repeated the claim, made repeatedly by the pro-life side, that abortion could be made available to women based on "vague" mental health grounds. "When you say these are very difficult circumstances that abortion is being legislated for, what we are talking about here is mental health grounds on vague and undefined terms", she said.
"There is nothing vague about mental health. You are absolutely re-stigmatising mental health", Cahill responded.
The majority of young people back a repeal of the eighth amendment and students' unions across the country have been campaigning for repeal for months. Ascough's high-profile impeachment, coming just months before the referendum, caused a furore among students and the national media alike.
"This is a once-in-a-generation opportunity to make our healthcare system safer and more compassionate and the young people of Ireland, who I represent, are absolutely in favour of removing the eighth amendment. We are not going to wait another 35 years", Cahill said.
Last week, Ascough also debated with former USI President and Together for Yes representative Annie Hoey on RTÉ's Today With Sean O'Rourke show. Ascough was also the face of a large pro-life rally at Merrion Square two weeks ago.
---
Róisín Power also contributed reporting to this piece.