Every so often, Dublin sheds its gloomy exterior and the sun blesses the city. When the good weather does peek through, you could be forgiven for thinking that there aren't many outdoor cafe spots to sit out and enjoy it, unaccustomed as we are to the sunshine. However, Dublin is a city of nooks and crannies with plenty of stellar spots to enjoy the summer sun. Whether it is a coffee and a smoke you're looking for or a piece of cake and a glass of wine, these cafes have got you covered.
Coppa Cafe
Based just off St Stephen's Green, Coppa Cafe at the Royal Hibernian Academy provides one of the quieter spots in Dublin to sit outside and enjoy the good weather. Serving from morning to evening, the small tables outside are the perfect spot for one-on-one catch-ups. You can even satisfy your artistic appetite with a trip around the exhibitions on display if the weather takes a turn for the worse.
Clement and Pekoe
South William St is one of the most bustling parts of the city and so the bench outside Clement and Pekoe provides the ideal people watching spot. Grab a coffee or one of the cafe's large selection of teas and enjoy it on the wooden benches located right on the street edge. With little personal space, it is a great opportunity to strike up a conversation with whoever is beside you or simply just sit there and watch the world go by.
ADVERTISEMENT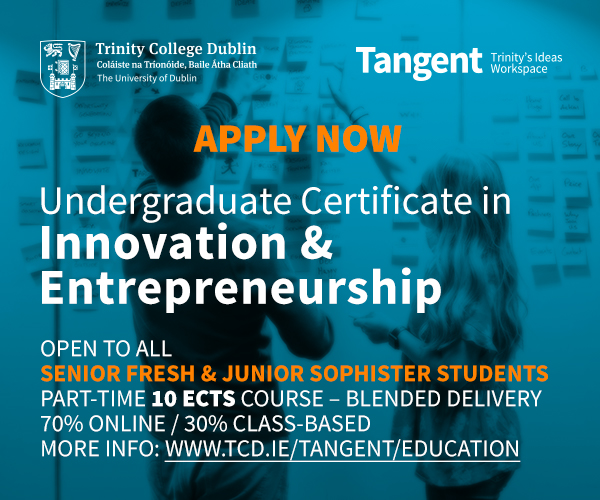 Chez Max
Sitting just outside the historic grounds of Dublin Castle, a few hours spent relaxing in Chez Max makes it feel like you've been transported to continental Europe. Whether it is a glass of wine you're after or a full Parisian meal, this little slice of France is the perfect spot if you want to catch up with a slightly larger group of people. Open until 10pm most nights, you can watch the sun go down over the city in style.
Cake Cafe
Stretching from Camden St to Pleasants Place, Cake Cafe offers an oasis away from the city bustle. With a wide range of baked goods, from traditional sponge cakes to vegan cakes, its outdoor area is full of colour. While you're digging into your cake, you can also pat yourself on the back for helping the environment. The cafe is committed to only using biodegradable products which means no waste plastic. Even the toilets use rainwater.
Brother Hubbard South
Open seven days a week and serving breakfast, brunch and lunch, the outdoor area at Brother Hubbard South is great for days when the weather is a little more gloomy. Covered by a bright orange awning, your mood could only be improved by your surroundings and the Middle Eastern-inspired cuisine on offer. If you enjoy sitting outside but less so the smokers that come with it, this is the spot for you. Non-smoking and dog-friendly, it is the perfect place to meet your friends or chill with a good book.