As a self-confessed GAA fan, I received some puzzled looks from my friends this week when I told them I was going to train with Dublin University Ladies Cricket Club (DULCC) in an ill-advised attempt try and learn the basics of one of Trinity's most visible summer sports. These puzzled looks were quickly replaced by smirks as they realised I wasn't pulling an early April Fools joke and submitted jovial requests to accompany me in the hope of witnessing what promised to be a testing trial with the club. Such requests were firmly denied.
When I arrived at the team's winter training base in the Ancillary Hall of the Trinity Sports Centre, there was a small group of players warming up. They chatted and laughed amongst themselves, as they casually bowled a few balls towards the stumps with precision that I would quickly become envious of. At the end of the hall some familiar tunes blared from a pair of speakers, which were placed somewhat precariously to the side of the team's makeshift wicket.
I was greeted with a firm handshake by the team's coaches Danny Paul and Simjat Singh. A pair of third-year pharmacy students, both are stalwarts of the men's club, where Paul currently serves as match secretary and Singh as general secretary. Just beginning their debut season as joint coaches of the women's team, the pair were still figuring out their respective roles, with Singh joking that he is the head coach, while Paul acts as the team's "director of performance".
ADVERTISEMENT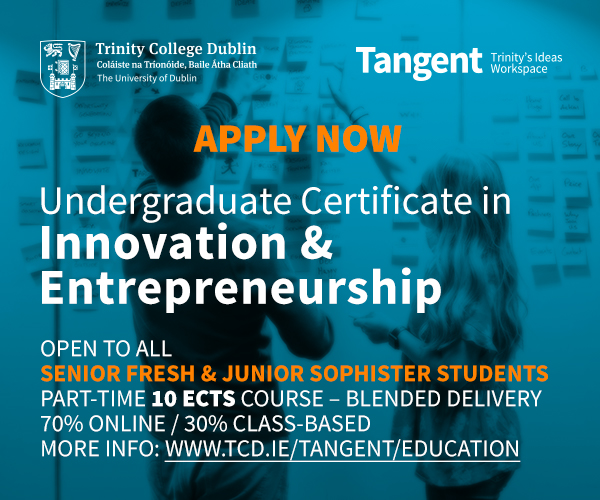 The skills of cricket don't come naturally, especially for someone with a GAA background
Following a brief introductory chat, Paul promised to show me the ropes before informing me that I would be thrown in at the deep end and taking an active role in training. Starting off with some bowling, Paul gave me a breakdown of the basic technique before throwing the ball to me and inviting me to bowl a few practice runs at the stumps. With our photographer waiting in the wings, I nervously stepped up to the wicket. While I butchered my first attempt, which elicited some sniggers, under the patient guidance of Paul, I slowly got to grips with the task at hand. We followed this up with some batting practice, minus the traditional heavy protective gear.
The skills of cricket don't come naturally, especially for someone with a GAA background. Bowling requires you to keep your arm straight as you throw from above your head, though instinct dictates that you bend your arm. Any deviation from this technique can result in the ball landing randomly in the general direction of the stumps. Nor is the batting technique especially transferable from hurling. To avoid scooping the ball into the air and being caught out, you have to keep your body over the ball and drive through it. Nonetheless, by the end of the training session I had caught the bug, and was feverishly asking Paul and Singh about joining in with one of the men's sides sessions.
Taking a break from my rigorous introduction to the sport, two members of DULCC's committee, Ciana Jennings and Jessye Faulkner, agreed to give me an insider's perspective of the club, with both painting the image of a relaxed culture. "It's such a chilled out club", Jennings said enthusiastically. "There's no pressure to be good or pressure to come to training. It's just a bit of fun." Faulkner agreed, noting the importance of the social aspect of the club. "We always head down to the Pav for drinks afterwards, and just hang out with friends really. Sometimes when you are on a team you don't know that many people, but like we genuinely know everyone and it's great for the social aspect."
However, this is an expanding club, with a significant growth in membership this year. Jennings identified two key changes this year which have contributed to this growth. "We have the two lads coaching us this year. Whereas last year it was really hard to find a coach, so we had a lot of trouble with that, but we did eventually find a good coach. I also think this year we started training later than we did last year. Whereas last year we felt that we started training too early, got burnt out and therefore we weren't great as a team."
For Singh and Paul, the main goal for this year is growing the club. "Our big thing is getting as many people playing as possible", Paul said. "To do that we want to try and make it as enjoyable as possible. We're all about inclusion. It doesn't really matter what standard you are, we're just trying to get as many people playing cricket in the college as we can."
There's no pressure to be good or pressure to come to training. It's just a bit of fun
Paul also explained how the pair hope to bridge the gap between the men's club and the women's club, which are currently standalone entities. "We put a bit of effort into trying to bridge the gap between the two clubs, from a social aspect as well as playing. We're trying to get a couple of the stronger girls to come onto the men's teams, the lower down men's teams."
While most clubs in Trinity are starting to wind down for the holidays, DULCC are just getting going. The long-term goal for the side is to work their way up through the divisions, with several matches lined up in the coming months to test just how far the side has come. For now though, the focus remains on growing the club and sport within College.
With summer just around the corner, theoretically bringing with it the promise of good weather, students making the traditional pilgrimage to the Pav during warmer weather can expect to see the side testing their talents in a series of games, and as Faulkner and Jennings make clear, newcomers are always welcome.