Pro-life group Students for Life Dublin has released a new campaign video, which features Trinity students explaining why they will be voting "No" in the upcoming referendum.
The short video shows students in various spots around Trinity stating why they believe the eighth amendment should be retained. The video was released last night on the group's Facebook page and has already been shared by multiple Irish pro-life groups.
"I'm against abortion for the same reason that I'm a feminist", says final-year law student Blánaid ní Bhraonáin in the video, "because each and every human being has inherent human rights, and these should not be withheld from some humans on the basis of arbitrary characteristics such as gender, race or age".
ADVERTISEMENT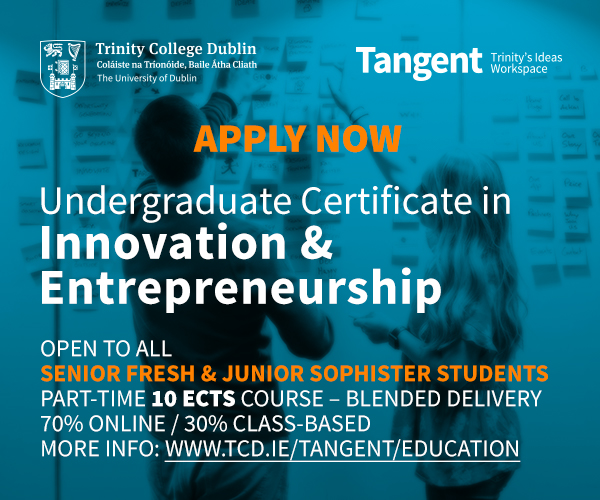 "I know from my time chairing the Gender Equality Society in Trinity that there's a lot of common ground between pro-life and pro-choice feminists", says former Chair of Dublin University Gender Society Ciara O'Rourke, speaking in the video.
"I'm alive today because of the eighth amendment", says Gavin Boyne, who previously appeared in another video by the group explaining how the eighth amendment has personally affected him.
The video, which highlights the voices of pro-life students, stands out on a campus where debate has been heavily dominated by the "Yes" side. In addition to strong support for a "Yes" vote among the younger demographic, Trinity College Dublin Students' Union (TCDSU), like students' unions across the country, is mandated to support a repeal of the eighth amendment.
Recently, a group of pro-life students was removed from outside the Arts Block after College security told them they hadn't obtained permission to hand out leaflets. Last Saturday, thousands of pro-life activists gathered at Merrion Square for a pro-life rally.
TCDSU recently released its own video as part of its #RingTheLads campaign. The video, which shows young men ringing male friends and relatives, aimed to open up conversation around the eighth amendment.
Yesterday, TCDSU held its biggest canvassing effort to date in a mass canvass in nearly 20 locations across Dublin city centre. The union ended the day with a banner drop over Trinity's facade.