Ireland's referendum on the eighth amendment has captured the world's attention. Journalists have flown in from around the world and pro-choice activists are sending solidarity on social media.
Yet, just a few hundred kilometres from Dublin, Northern Ireland remains a cold house for any kind of conversation about abortion rights. While the country, which is currently government-less, saw its largest ever pro-choice march take place in Belfast last October, a crowd of only 2,500 people shows how far from the mainstream the issue is.
So what will a successful repeal vote mean to pro-choice activists across the border? "I think it'll have a huge impact, if I'm honest, on the campaign for abortion rights in the North and the campaign for choice", says Fiona Ferguson, a People Before Profit activist who helped organise the march last year. "I think that there have been waves of momentum that will wash over the border", she tells The University Times.
ADVERTISEMENT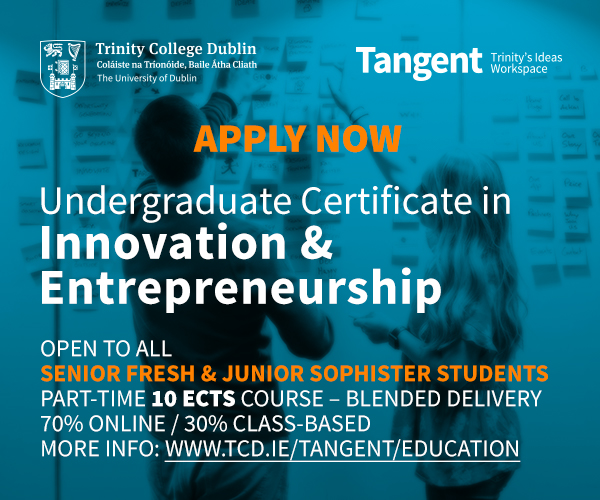 The impact has already been felt in the small country that, for now, shares a permeable border with the South. The Leader of the Social Democratic and Labour Party (SDLP), Colum Eastwood, came out in support of a yes vote in recent days. His party, which voted last week to give its members a free vote on all abortion related issues, has traditionally been proudly pro-life. Michelle O'Neill, the Leader of Sinn Féin in Northern Ireland, has also been campaigning for repeal.
Northern Ireland's abortion law, based on the 1861 Offences Against the Person Act, is archaic. Under current legislation, which is older than the state, women can only access abortion if their life is at risk or there is a serious or permanent risk to her mental health, leaving Northern Ireland a pariah in the UK. Recently, British MPs signed a letter calling for reform of the law in the country.
"We have heard talk of the importance of regulatory alignment between Northern Ireland and the rest of the UK but that concern does not seem to extend to the basic human right of not to be forced to continue an unwanted pregnancy", Labour MP Stella Creasy told the Guardian at the time.
Of course, to legislate for abortion access in Northern Ireland would be relatively simple. A vote in the Assembly, rather than a protracted referendum campaign, is all that would be needed to change the current restrictive system. However, in a country that has so far failed to legalise gay marriage, such a vote seems a somewhat distant prospect.
For Stephen McCrystall, the President of Queen's University Belfast Students' Union (QUBSU), a yes vote on Friday will be "bittersweet".
Like the marriage equality referendum in 2015, it's a reminder that "once again we're going to be left without these laws", he tells The University Times.
The campaign to repeal the eighth amendment has been fraught and somewhat divisive. Yet support has come from the government and many of Ireland's political leaders, including Taoiseach Leo Varadkar, Minister for Health Simon Harris and Fianna Fáil Leader Micheál Martin, as well as Sinn Féin's Mary Lou McDonald. It remains to be seen what kind of political reception a vote to legalise abortion would have in Northern Ireland, but it's predictable that it would enjoy more fervent opposition, especially from the Democratic Unionist Party, which retains large swathes of the unionist vote.
The process also hasn't been quick in Ireland. It's taken years for activists to get to a referendum, let alone a government minister arguing in favour of abortion on live TV. Even if a referendum isn't necessary in the North, McCrystall thinks a consultative approach, with citizens' assemblies and parliamentary committees, will ultimately win out.
"In the North, it'll have to be done on a similar basis. Only the hope is we do get an Assembly back, hopefully with some reform to the petition of concern", he says.
Of course, the North's pro-choice activists haven't been silent in the repeal debate. There have been numerous exchanges of solidarity, with pro-choice campaigners joining marches in Dublin for years. Indeed, one of the most striking examples of that solidarity came last summer, when QUBSU officers wore repeal jumpers and questioned Varadkar when he came to speak at Queen's.
Yet the confidence that a vote for repeal will spark a change in Northern Ireland has little precedent. The vote for marriage equality, despite the worldwide attention it still continues to receive, has so far failed to soften the opposition of some of the North's legislators, even if there have been indications that it could be changing.
Still, Ferguson thinks that activists need to keep fighting. "If we'd sat quietly for 50 years and Stormont had continued, they wouldn't have given us abortion rights. I'm pretty sure of that. They didn't for the last 50 years of Stormont rule and it would be exactly the same in the South. It's only because there are people campaigning on the streets, keeping up the pressure and forcing the issue onto the political agenda."
And even if she doesn't have confidence in the North's politicians, Ferguson believes they "can be pushed and they can be pressured and they can be moved by a movement on the ground".