Ireland has voted to repeal the eighth amendment, paving the way for the liberalisation of the country's abortion law after years of campaigning and international criticism.
The final result saw 66.4 per cent of voters support repeal, compared to 33.6 per cent against. Turnout today was 64.5 per cent, three points higher than the marriage equality referendum in 2015.
Pro-choice campaigners have been in a celebratory mood all day, after exit polls last night indicated an overwhelming victory for repeal.
ADVERTISEMENT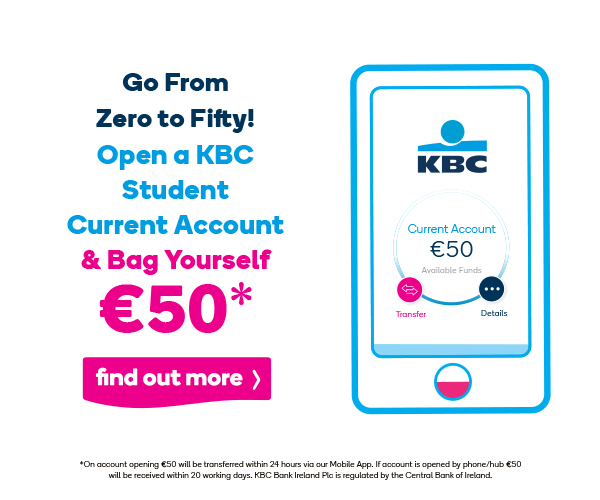 Young people turned out in their droves to support the repeal campaign. In Dublin Bay South, home to Trinity Hall and many students, 78.5 per cent of voters opted for yes.
Speaking to The University Times this morning, the President of the Union of Students in Ireland, Mike Kerrigan, said he wasn't surprised that students had flooded to support repeal.
It's been "40 years of students and students' unions having broad agreement on this issue", he said.
Trinity College Dublin Students' Union (TCDSU) President Kevin Keane, speaking to The University Times this morning, said: "Clearly this is at least in part because of the hard work done by USI and unions around the country."
"It was on everybody's lips really from September. Creating that culture of repeal on campus has contributed hugely."
Annie Hoey, a former USI President and a Together for Yes spokesperson, told The University Times that "the Irish people have very clearly shown that we're a caring and compassionate nation".
"It's time we reflect the nation that we are", she said.
Today's historic result comes nearly a year after the intention to hold a referendum was announced by Taoiseach Leo Varadkar. The vote will likely be hailed as a watershed moment for Ireland, which for decades has had one of the most restrictive abortion regimes in the world.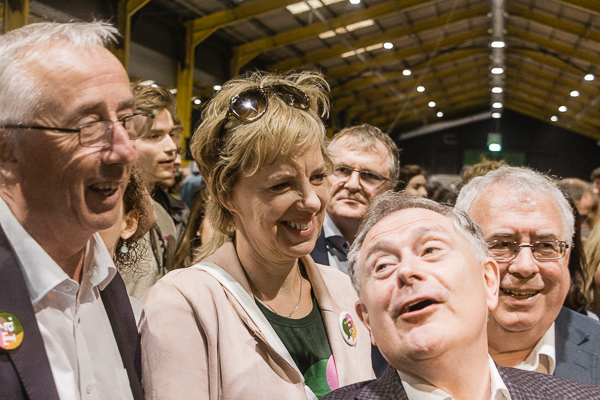 After citizens' assemblies, Oireachtas committees and years of hard-pressed lobbying by female-fronted campaigns, the vote today is a radical break with a political system that for decades was solidly pro-life. Even in Fianna Fáil, which largely opposed repeal with the exception of leader Micheál Martin, a significant proportion of his party's supporters voted yes.
As the large support for repeal became apparent, many politicians who supported a no vote committed to facilitating the government's proposed legislation. Rónán Mullen, the NUI Galway Senator who has been a consistent and vocal opponent of abortion law liberalisation, said that he would not support the legislation, despite the scale of public support for repeal.
However, it's likely that the scale of support for repeal is likely to see Minister for Health Simon Harris's proposed legislation passed through the Oireachtas with relatively little opposition. Varadkar, speaking to RTÉ today, said he hoped legislation could be passed before the end of the year, while Martin also called for a quick response from TDs and senators.
Earlier today, Sinn Féin Leader Mary Lou McDonald said: "Today, we have, without doubt, done right by Irish women in this generation and for generations to come." Varadkar called it a "quiet revolution".
Speaking to RTÉ this morning, veteran abortion rights campaigner and co-director of the Together for Yes campaign Ailbhe Smyth said the vote signalled that young people wanted to live in a new Ireland. The country, she said, was moving "out of the shackles of authoritarianism".
Recent years had seen repeal slowly become a central issue among Irish women, with the slogan appearing everywhere from jumpers to walls and badges. Support came from across Ireland and from all ages. Only one county, Donegal, voted against repeal.
The death of Savita Halappanavar in 2012, who died of sepsis after being denied an abortion in a Galway hospital, was a key moment that changed the conversation around the eighth amendment. In the last few days, many pro-choice campaigners have invoked her memory, while flowers and tributes were left at a Dublin mural to Halappanavar in recent days.
Students have always been among the loudest voices in favour of repeal. USI opposed the introduction of the eighth amendment in 1983 and has campaigned for a widening of abortion access since then. Senator Ivana Bacik, when she was TCDSU President, was famously prosecuted for publishing abortion access information. Today, Bacik was ecstatic.
Writing in the Guardian, she said: "As a student campaigner in the 1980s I was taken to court and threatened with prison for distributing information to Irish women on where to access abortion. I am very grateful to my fellow Irish citizens who appear to have voted so overwhelmingly for a more democratic, equal and progressive Ireland."