Now that the lectures have finished up and the last of exams are on the horizon, activities on campus may seem to be winding down for the summer. However, perhaps unbeknownst to many of the students basking in the sun outside the Arts Block, Dublin University Players has one final big event before everyone flees Trinity.
The society will be hosting "Rúin: A Festival of Secrets and Hidden Stories", a four-day theatre and arts festival taking place across Trinity. Beginning on May 30th and ending on June 2nd, College will come alive with a jam-packed schedule of theatre, art installations, workshops, guest panels and entertaining events.
On top of two headline shows – The Pillowman by Martin McDonagh and Eden by Eugene O'Brien – there will be several smaller fringe shows taking place across the four days with plenty of original writing.
ADVERTISEMENT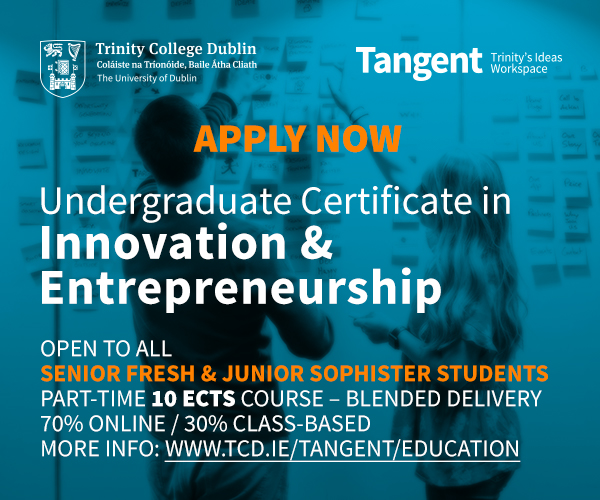 Alongside the theatrical work of the society's members, there will be guest panels engaging with some of the most exciting names working in Irish and British theatre. Founded with the ethos of making theatre accessible and a home to everyone, Rúin is an entirely free festival for anyone with a passion for theatre, stories and culture.
Over the last 10 years, DU Players has held bold summer festivals at the end of the academic year. Ranging from a city-wide Shakespeare festival, to MythFest, Celtic Twilight and Aurora, the festival in past years has hosted names such as Marina Carr, Mary Robinson and John Banville.
This year, Rúin promises to continue in this impressive tradition with its ever relevant and important theme of secrets and hidden stories. As we continue to engage with Ireland's turbulent past, and explore the injustices on this island, art and theatre must take the mantle of expressing these stories. With a varied and considered schedule, Rúin will aim to engage with the narratives in Irish society often overlooked.
Although centred primarily around the Players Theatre, the festival will span across campus with locations including the Rose Garden, Front Square and the Moyne Institute. There will be a team of volunteers spread around Trinity to provide information about the festival and make sure all passersby have the opportunity to experience some important, intriguing and free theatre and culture. During Rúin, look out for the festival hub in the Trinity Rose Garden with timetables, maps and information.
---
Rúin: A Festival of Secrets and Hidden Stories will be taking places across Trinity on May 30th to June 2nd 2018.