With our interview rescheduled due to an untimely bout of illness, one could forgive third-year law student Mary Kate Slattery for not being at peak fighting form. However two minutes into our sit-down, it's blatantly clear that this is not her style. Slattery has been fighting much bigger battles for as long as she can remember.
For many, their first introduction to Slattery's name will have come back in November in a video made as part of FlyeFit Gym's Inspire Series. The video marked the first public recounting of a story that Slattery has been living with since she was nine-years old. Now a remarkably self-aware 21-year-old, one of Slattery's earliest memories of her battle with anorexia nervosa came at this tender age. Stumbling across a copy of Now magazine, she vividly remembers poring over a picture of the model Kate Moss on a flight of marble stairs. In what she describes as "my first anorexic thought", she remembers marvelling at Moss's protruding bones and telling herself "this is what I want". Her story is not an easy one, and despite the poise and wisdom with which she articulates her struggle, Slattery is fully cognisant of just how low she was.
The first three years of her struggle with the illness were played out in Our Lady's Children Hospital in Crumlin, but throughout this time she still did not acknowledge herself as having a problem, dismissing her parents' concerns for her as well as feeling shame for, in her own words, "wasting a bed" in the hospital. It wasn't until the age of 12 when she was admitted to a psychiatric ward in Great Ormond St Hospital in London for an 11-month stay that she came to fully accept the gravity of her illness.
ADVERTISEMENT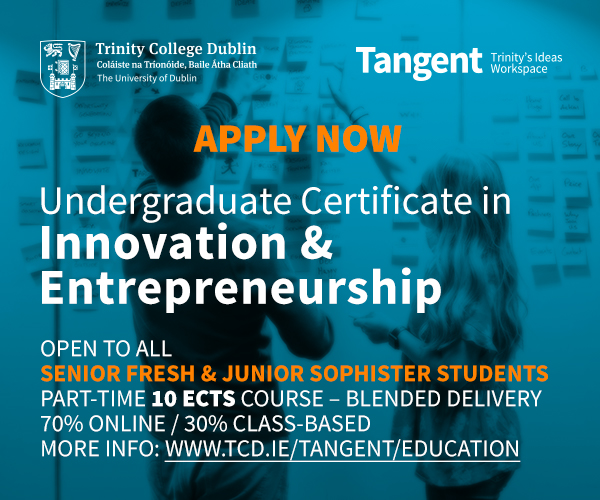 Without boxing I don't know what I would do
By her own admission, the following years were "very serious". Throughout this period, she recalls herself being "entirely obsessed" with weight loss. Illustrating the truly frightening depths of her struggle, she explains how she found it gratifying when she was told by people close to her that she was scaring them, remarking that this proved to her that she was "doing [her] job". Slattery credits the unconventional treatment methods at Great Ormond Street as well as years of cognitive behavioural therapy with helping her come out the other side of this dark period, marking the end of only the first chapter in her truly inspirational journey.
It's a testament to Slattery's character that she refused to be defined by her struggle with the illness or let it stand in the way of her ambition. As she says herself, when she recovered from anorexia, she knew that she could accomplish anything that she set her mind to. Having always had an interest in boxing, White Collar, the charity boxing fundraising event, provided the perfect outlet for this ambition. It was through participating in this programme in her first year in Trinity that she was introduced to her future coach, Stephen O'Rourke of St Michael's Boxing Club in Inchicore.
A former dancer and powerlifter, she found that the two disciplines meant that she possessed a degree of natural talent for the sport which, combined with her natural determination and single-mindedness, made boxing a perfect fit for her. Within four months of taking up the sport, she had won her first Irish title. She still considers the fight to be her career highlight thus far.
This isn't to say however that her decision to commit to boxing was met with universal approval. As a sufferer of anorexia, she herself admits herself that the "optics are little off". With boxing and other combat sports known for imposing intense pressure on fighters to meet strict weight limits ahead of fights, Slattery acknowledges that there is a certain element of "playing with fire". However, she finds that the 57kg weight limit imposed on her instead acts as an added incentive to stay at that weight, appealing to her driven nature and working in her favour.
Her training regime is nothing short of rigorous. With strength and conditioning in the morning and sparring every evening, it is a wonder how the 21-year old manages to balance studying for a law degree on top of this. However, once again, Slattery proves that she marches to the beat of her own drum, remarking that her grades have in fact improved since devoting herself to fighting. It has forced her to accept that she has no time for procrastination: "An hour of study now means an hour of study."
She acknowledges that her workload may appear overwhelming from the outside, but she couldn't envision things any other way. "Without boxing I don't know what I would do … I would be far more stressed."
Looking down the line, Slattery sees herself keeping up boxing as well as pursuing her career in law. After graduating, she intends to devote herself fully to boxing for at least three years, aiming to go professional before hopefully sitting the New York Bar law exams. She is already regularly meeting with promoters who are "ready to go" and keen to offer her an avenue to professional status. However, right now her focus is on the Olympic qualifications, with her first fight in those taking place in November of this year.
It's almost impossible not to buy into what Slattery terms her 'mission'
Speaking to a buoyant Slattery on a Thursday afternoon in cafe in 2018, it's clear to see just how far she's come from the girl she tells me about. Having learned to deal with the debilitating illness, she describes herself as being "on a mission" to help as many people as possible. Since the FlyeFit video, she has met with countless women and men, who, inspired by Slattery, have gone on to seek help. In what she describes as one of the most inspirational days of her life, she was approached by a man in his 50s after one of her coaching sessions in St. Michael's. He praised her for telling her story and informed that he too was a sufferer, having only gathered the confidence to seek help in the last year.
While Slattery's story is undoubtedly one of success, she is keen to stress to me that anorexia is a battle she will always be fighting. When faced with the pressures of a looming deadline or a big fight, she admits that she "always brings things back to food". She says it is an "innate" response in her and something that will never go away. Her achievement has been learning to "catch these unhealthy thoughts before they develop into something tangible, and dangerous".
It's almost impossible not to buy into what Slattery terms her "mission". Her enthusiasm is infectious and her resilience inspiring. With a maturity and sensibility beyond her years, you get the sense that her future is entirely within her hands. While we may very come to know her as Ireland's first boxer-barrister, for someone who has already achieved so much and impacted so many, her status as a force of inspiration is already cemented.
---
If you have been affected by, or would like to discuss issues concerning eating disorders, you can contact the Welfare Officer of Trinity College Dublin Students' Union by emailing [email protected] Emergency appointments with the Student Counselling Service are also available. For more information on eating disorders and support groups, visit Bodywhys.ie or call 1890-200444.