Dublin University Association Football Club (DUAFC) threw the kitchen sink – the entire kitchen, in fact – at CYM Beechwood today in pursuit of the club's first-ever Leinster Senior League title, but a 2-0 win was not enough. The title will travel instead to CIE Ranch, after the Inchicore side overcame Leicester Celtic 4-2 earlier that afternoon. Promotion was assured for both before kick-off, with only goal-difference separating them at the table's summit. For DUAFC, the aim was a victory by a goal more than Ranch.
However, after a game in which chance after chance went begging for Richie Maguire's men, the hosts were left to rue what seemed like hundreds of agonising near misses.
Maguire told The University Times after the game that nerves were to blame for his side's errant finishing. Whatever the explanation, it was enough to leave him kicking water bottles on the sideline, angst writ large on his face as his charges huffed and puffed in vain.
ADVERTISEMENT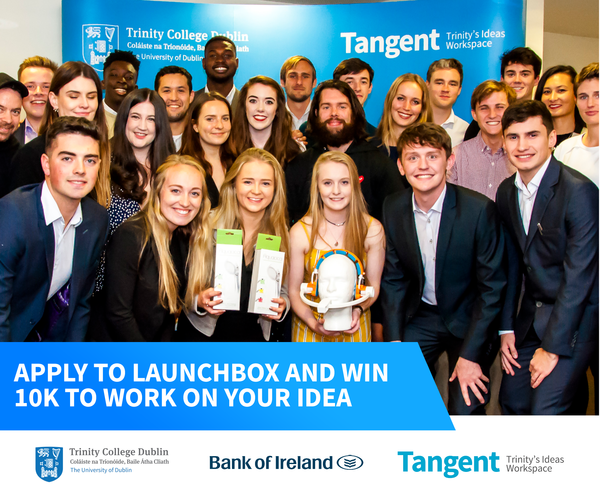 They were, though, in the ascendancy from the off, dominating possession against a struggling Beechwood side. Chris Allen bustled around midfield, Ronan Hanaphy drifted wide to ask questions of the visitors, and things looked bright. Word was filtering through that Leicester Celtic were leading Ranch 2-0 at Loreto Park, taking the pressure off the hosts slightly, and this was reflected in some of their buildup play. DUAFC were creating chances, but too often stray touches and wayward passes were costing them in the final third.
Muhanned Bukhatwa was guilty of the game's first big miss, sidefooting wide from six yards after great work from Hanaphy. It was not the last time DUAFC were left kicking themselves after failing to convert. Dan Smith's headed effort was weak after more trickery from Hanaphy down the right.
Bukhatwa broke the deadlock after 20 minutes, sweeping home after Ruairi Gallagher parried his first effort. It was less a watershed, though, than a momentary break from profligacy for DUAFC. For Beechwood, Gallagher was excellent, confident under crosses and quick to react to anything fired his way by Trinity's front three.
By half-time, with DUAFC yet to double their advantage despite enjoying a monopoly on the ball, Ranch had turned things around against Leicester Celtic and were leading 4-2 with moments remaining. This changed the complexion of the game for DUAFC. A 3-0 win was now necessary to manoeuvre past their title rivals into top spot.
Hanaphy was running ragged the Beechwood defence, twisting and turning with trademark alacrity. He almost caught Gallagher out at his near post 10 minutes into the second half, but the visitors' keeper was equal to it once again.
Gallagher could do nothing five minutes later, though, as Bukhatwa touched home a second after a lovely cross from the overlapping Gonzalo Lopez. For DUAFC, the job was now very simple. One more goal would see them crowned Leinster Senior League champions for the first time in the club's history.
They could not do it. Camped in Beechwood's half, they pummelled the visitors, their dominance punctuated only briefly by the occasional break forward from Jerry Sheehan. Hanaphy alone could have had a hat-trick. But time after time the ball eluded the visitors' net. Gallagher was in inspired form, his reactions sharpening even as DUAFC laid siege to his goalmouth. Bukhatwa blazed wide, Allen too, painfully clear signs that it would not be DUAFC's day.
Substitute Oisin Pennycook fired the final misplaced arrow, blazing over from the left flank when it looked almost easier to score, before the referee brought to a close a disappointing end to a great season. Maguire insisted to The University Times after the game that "if you'd said to me at the start of the season that we'd have stayed up in the Universities League (Colleges and Universities League) and gotten promoted, I'd absolutely have taken it". The abiding feeling here was of an opportunity missed, but it should not obscure what has been an excellent season for DUAFC.